While new research shows that getting and staying married is one of the best things you can do for yourself, it's an unavoidably complex and difficult endeavour.
Take it from Peter Pearson, therapist and cofounder of the Couples Institute in Menlo Park, California.
"In all marriages, you have so many interdependent interactions, from roles and responsibilities in the house to emotional and sexual aspects of the relationship," he tells Business Insider. "Your future is really tied to each other in so many ways."
But that shared future can go off course if couples get stuck in an unhealthy pattern of behaviour.
"That's when they come to us," Pearson says.
He says that 60 per cent of the couples who come to his practice are stuck in one of two toxic dynamics: conflict-avoidant and hostile-dependent.
Does anyone stay together in Hollywood? The couples who disprove the rule
Does anyone stay together in Hollywood? The couples who disprove the rule
1/11 Jay Z and Beyoncé

Affair rumours a-plenty there may have been, but after almost a decade of dating, Beyonce and Jay Z got married in secret in 2008, welcoming baby Blue Ivy in January 2012.

2/11 Tom Hanks and Rita Wilson

Tom met Rita on the set of Volunteers in the 80s. By 1985, they were married.

3/11 Goldie Hawn and Kurt Russell

Goldie and Kurt met on the set of Swing Shift in 1983. They've now been together for 31 years.

4/11 Will Smith and Jada Pinkett Smith

Jada met Will when she auditioned to be his girlfriend on The Fresh Prince Of Bel Air in 1990. She didn't get the part, but she did get herself a boyfriend, who became a husband and a father to their two children. Rumour has it the secret to their success lies in their 'open' approach to marriage.

5/11 Michael J. Fox and Tracy Pollan

They met on the set of Family Ties, married in 1988, have stayed together throughout thick and thin and welcomed four children. Michael J. Fox and Tracy Pollan's relationship has definitely stood the test of time.

6/11 Denzel Washington and Pauletta Pearson Washington

Dating since 1977, married since 1983. Four children. Respect where its due to Denzel Washington and Pauletta Pearson Washington, who met on the set of TV biopic Wilma.

7/11 Kevin Bacon and Kyra Sedgwick

This pair have been married since 1988. That's 26 years. And two children. And they're both in the business. Their success? Keeping their private lives private and balancing work and family life.

8/11 Sarah Jessica Parker and Matthew Broderick

These two were introduced by Sarah's brother at the Naked Angeles theatre company in 1995. They wed in 1997, and have three cherubic children together.

9/11 Victoria and David Beckham

Brand Beckham first became one in 1997, after the former Manchester United footballer player met VB at a charity football game. They married in 1999 and still fawn over each other in interviews today... Four children later.

10/11 Sir Elton John & David Furnish

Sir Elton met David at a dinner party in 1993. They began dating, and entered into a civil partnership in 2005. The pair will also become husband and husband when gay marriage is legalised in the UK.

11/11 John Travolta and Kelly Preston

They were rocked by divorce rumours, and struggled to come to terms with the tragic death of their 16-year-old son Jet, but Travolta and Preston are as strong as ever, even though they first married in 1991.
Each of these dynamics isn't much fun to be in, for very different reasons: 
• A conflict-avoidant dynamic is defined by fear. "For both people, the emotional risk of speaking up outweighs the potential benefit of bringing things up to the surface and working through them," Pearson says. As a result, "you contort yourself to be acceptable to your partner so they won't reject you or leave you," he says. "Each person compromises their wishes, their desires, their identity — the things that make them themselves."
• A hostile-dependent dynamic is defined by conflict. In this case, each person is "in a competition to be right," Pearson says. There's "lots of finger-pointing and blaming," he says, all in an attempt to take control. The underlying assumption is that if you can define "the problem with the relationship," then you can get the other person to shape up, and you'll finally get some relief.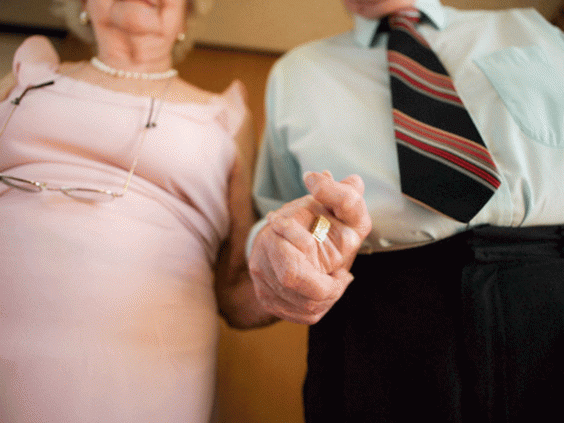 But the drama masks what these behaviours really are: coping mechanisms that come out as a couple spends more and more time together.
"Most couples start off wanting to be nice to each other, good to each other, responsive to each other," Pearson says. "As differences begin to emerge in the other person's value system, then each person will start to fall back on their reflex coping mechanism. If I'm really conflict avoidant, then I'm not going to surface my disagreement because I don't want to risk a conflict, so I start compromising myself."
If the relationship is to move forward, each partner will have to go through the uncomfortable process of differentiation, where each person has to identify their values and communicate them to the other person — all while recognizing that their partner will have different values from their own. 
That can lead to a breakthrough — or a breakup.
Differentiation starts when one person decides "to take on the risk of speaking up and in a sense start fighting for their rights," Pearson says. "They get tired of compromising themselves, so they say, 'I don't care, I have to start speaking up, even if my spouse leaves me. I don't care, I will find a way to exist on my own.'"
Read more: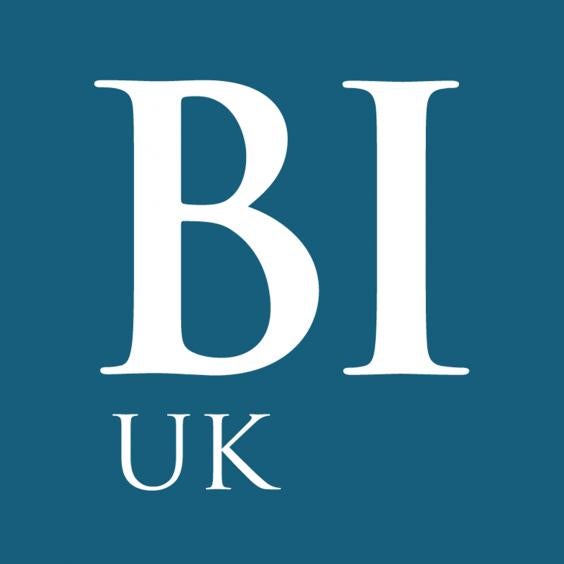 • Turkish official: 'We want a ground operation' in Syria
• Here's why the oil production freeze won't be a 'game changer'
• US HEDGE FUND MANAGER: This is a 'Wall Street recession'
Read the original article on Business Insider UK. © 2015. Follow Business Insider UK on Twitter.