A new test has suggested that the fix currently being applied by Volkswagen to diesel cars with built-in emissions-cheating software can have a negative effect on fuel economy.
More than 1.2 million UK Volkswagens contained the software. Having accepted that a technical solution was required, Volkswagen has since applied it to more than 600,000 cars. The firm's top execs have decided not to offer any compensation, however, as the fix does not influence economy – a claim based on tests carried out under official economy-determining conditions, and one that has been verified by Germany's motor vehicle regulatory body, the KBA.
Autocar magazine has just put a 2003 Touran MPV through What Car?'s True MPG real-world economy test, both before and after the fix. True MPG tests are conducted in a laboratory to ensure repeatability within 1%, but based on a real-world route that takes in town, rural and motorway driving.
The 2003 Touran tested uses Volkswagen's EA189 2.0-litre diesel engine, one of three UK-sold engines with the emissions-cheating software. The True MPG test indicated a 6.1% drop in average economy from 50.72mpg to 47.61mpg, with a rise in CO2 emissions from 147.3g/km to 156.9g/km.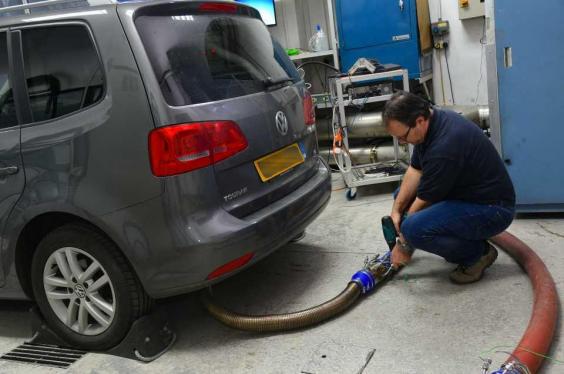 Volkswagen has stated that a 20-point checklist of variables needs to be taken into consideration before it will acknowledge the validity of a test. Although Autocar asked for access to this checklist, their request was not granted.
The True MPG test results come after an April 2017 report by the Volkswagen Diesel Customer Forum (VDCF) which noted that owners of post-fix VWs with the 2.0-litre diesel engine had reported a variety of problems, including breakdowns, heavier fuel consumption, lower performance, and failures of diesel particulate filters (DPFs). Exhaust gas regeneration valves are also said to have broken down, along with turbochargers and fuel injectors. Some owners have experienced their cars going into 'limp home mode' or getting more noisy. Volkswagen says that many of these faults could be attributable to poor maintenance, and that some of the cars did not even have their DPFs present. 
"Far fewer than 1% of UK customers who own Volkswagen Group vehicles that have received the technical measures have reported issues," the company said in a statement. "That means that more than 99% of customers are satisfied with the application of technical measures, which of course are carried out free of charge.
"As you would expect,we make it a priority to look at the vehicles of the very small proportion of customers who report issues."
Tony Middlehurst is a writer for WhatCar.
Reuse content