Supercars are common in Dubai - even the local police force bought a $550,000 squad car earlier this year. But even in this flashiest of emirates, a record-breaking Lamborghini Aventador made of gold and precious gems can still turn heads.
This is no working vehicle, however. Instead it is a small model car made of carbon fibre and covered in a thin layer of pure gold. The rest of the bodywork contains 25 kilograms of precious metal and is carved out of a 500-kilogram block of 22-carat gold.
The 1:8 scale replica Lamborghini Aventador LP 700-4, designed by German engineer Robert Gülpen, has been on display at the Lamborghini showroom in Dubai since September and is available to buy for £200,000. However, this model is just a particularly expensive prototype for a fully-working version of the car, which will go up for auction in 2014 with a staggering £4.6 million price tag. Lamborghini has said that a large part of that money will be donated to charity.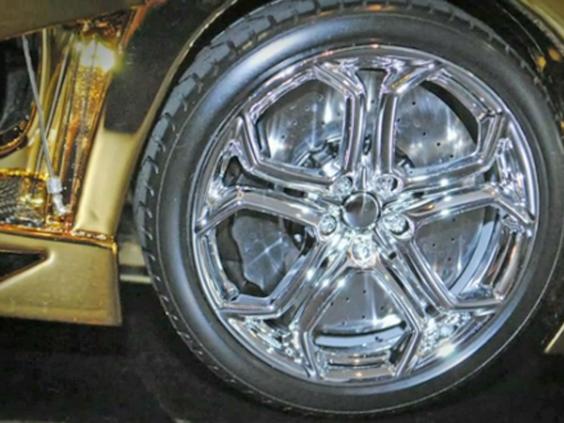 Designer Gülpen has created model cars from precious metals in the past. Hand-crafted gold replicas of a Bugatti Veyron have been sold for over $3 million each.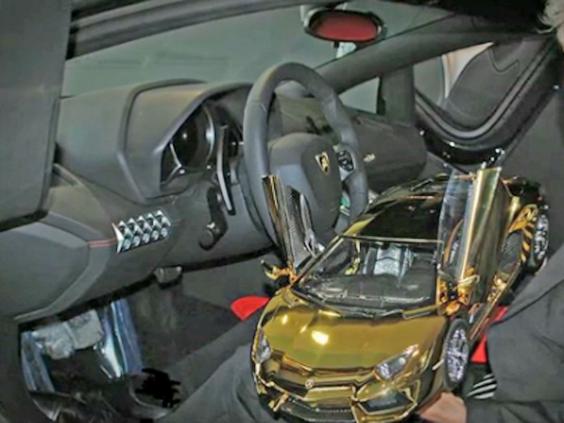 The full-sized Lamborghini Aventador will have a V12 engine producing 700 bhp. It comes with three entries in the Guinness Book of World Records, including the most expensive model car, the most secure showcase (featuring bulletproof windows) and the most luxurious logo.