The Bishops Avenue in north London is famed for being the wealthiest street in Europe, possibly even the world.
Its vast mansions typically sell for tens of millions of pounds, and it richly deserves its title of billionaire's row.
But with unfathomable riches often comes scandal and intrigue. Perhaps the most famous to hit Bishops Avenue was the murder of the Greek Cypriot fashion tycoon Aristos Constantinou.
Until his violent death, Mr Constantinou's had been living what seemed to be a classic rags-to-riches immigrant's dream.
The son of a Greek Cypriot tailor, he arrived on England's shores in the early 1960s, just as the swinging fashion scene was set to boom. First stop was the London Fashion School, then, from the back room of a shop in Carnaby Street, he began building what was to become a spectacularly successful fashion empire.
The seven-bedroom mansion, servants, and marriage to Elena, a beautiful wife 14 years his junior, followed.
Into this life of luxury was born, in 1981, Anthony Constantinou. But his world changed after a New Year's Eve party when he was three. The true events of that night have never been fully established. What is known, though, is that Aristos and Elena got home late after seeing in 1985 with their friends. Soon after, Aristos was murdered, killed by six polished nickel-jacketed bullets, including one fired into each temple. Inevitably, it became known as "the silver bullet murder".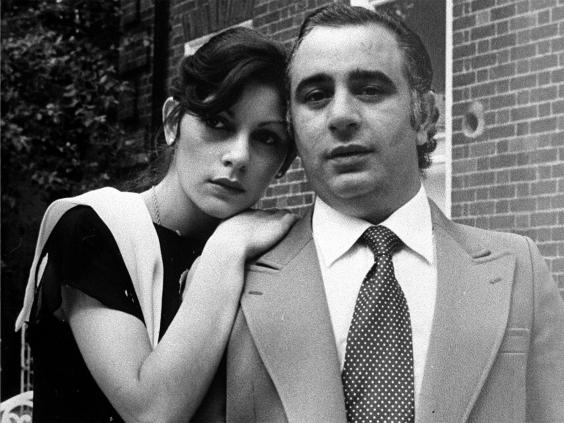 Elena claimed she had been grabbed by a masked man and bundled into an upstairs bathroom, where she climbed out of the window and alerted some passing motorcyclists.
She later changed her story to claim that she had had a lover, whose father had committed the murder. Explaining why she had changed her version of events, she said the father had threatened to hurt her children if she told. Police could find no evidence for such a story. She remarried another man soon after and moved to Cyprus.
Life for Anthony must have changed unimaginably, but he carved out a decent education for himself, attending, according to his LinkedIn profile, Deree College, in Athens, before following his father's entrepreneurial path, setting up a number of businesses.
His latest was a clutch of firms operating under the Capital World Markets (CWM) brand. It included a foreign exchange business which sponsored Chelsea FC, motorsport and even the London Boat Show, where he met Princess Anne.
From that awful incident of his childhood, he must have hoped police would never again enter his life.
But they have. 
Early this month, City of London Police raided the offices of Capital World Markets, in Heron Tower, one of the City's newest and most prestigious office blocks. Ten men and three women, including, it emerged yesterday, Mr Constantinou, were arrested on suspicion of fraud by false representation and money laundering.
Detectives, supported by the Financial Conduct Authority, also seized a host of computers and what they called "documentary evidence". The 13 suspects were questioned and then released on bail until September.
The arrests were shrouded in secrecy, with the police even refusing to confirm eyewitness claims that it had been CWM's offices that were raided.
Finally, in a statement yesterday, they urged any investor who put money into CWM's managed funds offering 5 per cent interest a month to contact the police. At a time when the Bank of England base rate is 0.5 per cent a year, that's a lot of interest.
Detective Superintendent Maria Woodall, who is overseeing the investigation, said:  "The primary objective of the arrest phase of this investigation was to stop what we believe was ongoing criminality and prevent people putting their money into [the 5 per cent a month funds]."
She went on: "Now we need anyone who thinks they have invested in this specific enterprise to get in contact and help us clarify exactly how this company has been using the funds given to them in good faith by citizens living in both the UK and abroad."
Mr Constantinou's company is not taking the investigation lying down. It issued a lengthy statement last night declaring: "CWM believe that they have been the victim of an orchestrated campaign initiated by individuals motivated by personal animosity.
"CWM understands from third parties that clients have received calls from an individual; the purpose of the calls appears to have been to raise doubt about CWM as a business. Despite requests made of the police, they have thus far failed to provide the name of a single investor who has raised concerns with them."
It should be said here that, at this stage in an inquiry, it is not uncommon for officers not to identify investors to the company under investigation.
CWM's statement goes on: "CWM have made an offer to the City of London Police to ring-fence funds, additional to those invested, to underwrite investors' protection and allay any genuine concerns.
"CWM World is a respected group of companies with a multimillion-pound turnover, operating with dozens of partners in a number of countries. There is no sustainable basis for these allegations and we will continue to operate as a premier brand."
With a police inquiry like this hanging over him, Mr Constantinou will find that an extremely challenging task.
Reuse content