New British startup MysteryVibe has partnered with curated crowdfunding platform BORN.COM to reach out to early adopters – and shape the future of sex toys.
Vibrators offer their users an intimate experience, but for many consumers, the one-size-fits-all model can put a dampener on their enjoyment. However, MysteryVibe is launching the world's first truly personal adult toy. Powered by six motors and controlled by a beautiful app, this toy can be bent to take any shape and vibrate to any mood.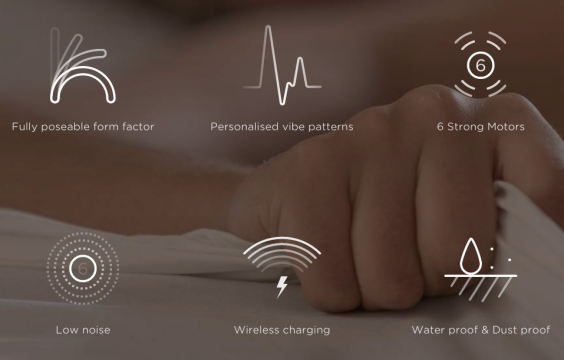 Named Crescendo, the product is being launched after five years of research and meticulous design. It can flex and form to your body and offers unlimited vibrations through its music mixer interface app. To ensure the highest quality in all aspects of the Crescendo experience, MysteryVibe has partnered with world leaders in industrial design, app development and sensory experience.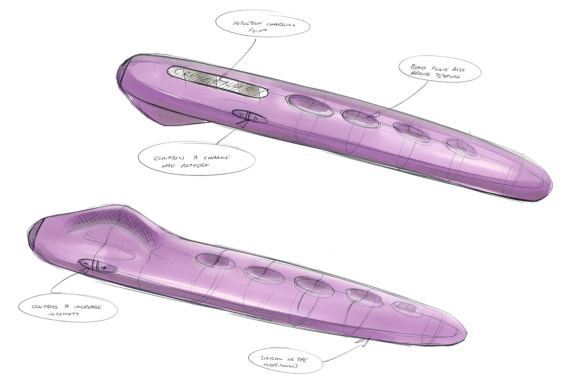 MysteryVibe isn't just shaking up the world of sex toy design, they'e re also shaking up the world of crowdfunding: their campaign marks the very first time Born has approved an adult toy on their site. As a thank you, MysteryVibe is offering backers the opportunity to purchase Crescendo half price during the initial period. Backers can also access the much-coveted MysteryClub membership which comes with free toys for life, as well as input into the design process. For the truly inspired, MysteryVibe will be opening their doors for a day for an exclusive behind-the-scenes session with the team and learn how all the magic happens.
Want to be a part of the sexual revolution, grow British manufacturing and help to create vibrators that empower women to take control of their pleasure? Visit BORN.COM/mv for further details and to support the campaign. Join the conversation with #mysterycampaign
Related Articles From Born.com
Reuse content