Charles Schwab wants to know the type of person you are before he offers you a job. But his way of figuring that out is slightly unconventional.
In a recent interview with Adam Bryant of The New York Times, Bettinger says that when hiring, he's most concerned with character and the kind of person the job candidate is.
"I'll ask questions like, 'Tell me about the greatest successes in your life,'" he says. "What I'm looking for is whether their view of the world really revolves around others or whether it revolves around them. And I'll ask them about their greatest failures in their life and see whether they own them or whether they were somebody else's fault."
But another thing he sometimes does is a bit more distinctive.
Bettinger says he invites the job candidate to breakfast — but arrives at the restaurant early, pulls the manager aside, and says, "I want you to mess up the order of the person who's going to be joining me. It'll be OK, and I'll give a good tip, but mess up their order."
"I do that because I want to see how the person responds," he tells Bryant. "That will help me understand how they deal with adversity. Are they upset, are they frustrated, or are they understanding? Life is like that, and business is like that. It's just another way to get a look inside their heart rather than their head."
The 10 Best Places to Work in the UK
The 10 Best Places to Work in the UK
1/10 Google

Google was praised for its very cool culture, amazing people, offices to die for, some of the most innovative projects anywhere on the planet, flat organisation, and leaders who understand the challenges facing the organisation

Adam Berry/Getty Images

2/10 John Lewis

The equal status and democratic 'partner' nature of John Lewis was highlighted.

Oli Scarff/Getty Images

3/10 Microsoft

Staff praised Microsoft's challenging and competitive environment, as well as its flexible working hours.

Josh Edelson/AFP/Getty Images

4/10 Accenture

Accenture was celebrated for always has one eye on the present and the other on the future.

CARL COURT/AFP/Getty Images

5/10 Jaguar Land Rover

"Great potential for a career of a lifetime," said one Jaguar Land Rover employee.

PAUL ELLIS/AFP/Getty Images

6/10 JP Morgan

Its focus on developing employees with training programmes marked JP Morgan out from other work places.

CARL COURT/AFP/GettyImages

7/10 Three

"Great Company because they Care about their people!" said a Three employee. Its scope for advancement was also noted.

GREG WOOD/AFP/Getty Images

8/10 Cisco Systems

Cisco's training programmes meant one employee called it a "solid place for a career."

Justin Sullivan/Getty Images

9/10 Deloitte

Deloitte stood out as a great place to start a career.

Oli Scarff/Getty Images

10/10 PricewaterhouseCoopers

Excellent learning and development facilities and the chance to develop skills meant employees enjoyed working at PWC

Michael Blann/Wikimedia Commons
Another response to a messed-up breakfast order that can be very telling: not saying anything at all.
Bettinger didn't mention this in his interview with Bryant, but if you receive the wrong food and don't acknowledge it, this may tell the interviewer you are timid, pay little attention to detail, or are not willing to right a wrong — all messages that you don't want to send a potential employer.
Of course, you shouldn't make a huge deal of it, and you certainly shouldn't be rude, but it's probably better to say something — politely and respectfully — than nothing at all.
"We're all going to make mistakes," Bettinger concludes. "The question is how are we going to recover when we make them, and are we going to be respectful to others when they make them?"
Read the full New York Times interview here.
Read more: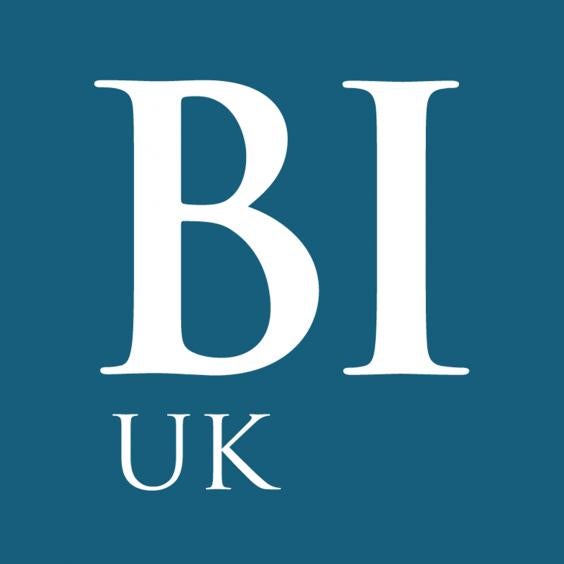 • Deutsche Bank slashes fixed income — 75 jobs cut in London and New York
• Brexit panic has pushed the pound to a 7-year low
• The biggest sign it's time to quit your job
Read the original article on Business Insider UK. © 2015. Follow Business Insider UK on Twitter.
Reuse content