More first-year undergraduates from China arrived at UK universities last year than from the whole of the EU, according to official statistics published yesterday.
Students from India declined by 12 per cent and Pakistan by 7 per cent, however, suggesting that the Government's clampdown on student visas and tough rhetoric on immigration had put many off coming to the UK.
Last year, 58,810 first-year students from China started undergraduate degrees at UK universities – a rise of 4 per cent on last year. The figure compared to 57,190 students from the whole of the EU excluding the UK. The number of new Chinese students has rocketed by almost 60 per cent since 2009-10 when there were just 36,950 new enrolments.
Chinese students – and the growing number of middle-class parents who pay their fees – are attracted by the world-class rankings of UK universities. The strong tradition of studying overseas has seen an increasing number of Chinese students coming to Britain.
The number of international students rose by 3 per cent to 310,195, the figures published by the Higher Education Statistics Agency showed.
Gordon Slaven, the British Council's director of higher education, described the decline of students from India and Pakistan as "worrying" and warned that the UK needed to be more proactive or risk losing talented students to competitor countries such as the USA and Australia.
He said: "It is very pleasing that the overall figures for non-EU students coming to the UK has increased by 3 per cent. But this headline figure does disguise one worrying trend: the decrease of students coming from India by 12 per cent and Pakistan by 7 per cent... While the UK sector can be pleased that the overall numbers have increased, our competitor countries such as the USA and Australia, have shown much more significant increases. "
Nicola Dandridge, the chief executive of Universities UK, said: "Problems remain with recruitment from India. There is growing demand for quality higher education around the world, so the UK should be capitalising on this, rather than seeing the stagnation of the past few years."
Theresa May, the Home Secretary, has been criticised for her proposals to expel foreign students immediately after graduation. Under current rules, international students can remain in Britain for four months to search for graduate jobs, which critics have already argued is too harsh compared with the US, Canada and Australia which allow 12 months. However, Ms May has argued that the number of foreign students could rise to more than 600,000 by the 2020s and that new graduates should return home and apply for jobs from there.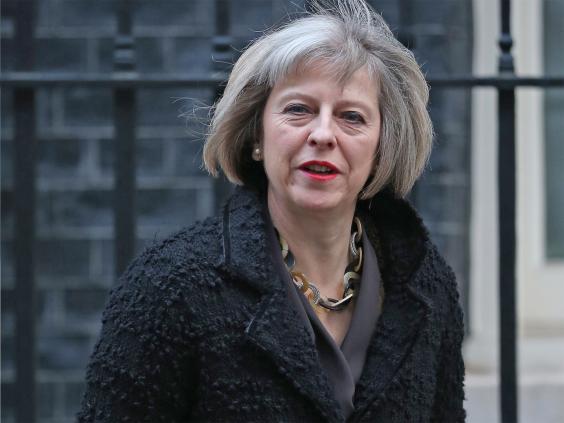 Yesterday's figures also showed that part-time student enrolments for UK higher education fell by 8 per cent between 2012-13 and 2013-14, and have fallen by 22 per cent in the two years since £9,000 university tuition fees were introduced.
The University and College Union (UCU) said the government's controversial reforms, including higher tuition fees and new student loan arrangements for part-time students, were to blame for the drop.
UCU general secretary, Sally Hunt, said: 'The people who benefit from part-time study are often mature students with existing family and work commitments. Too many people are being priced out of university because they don't want to saddle themselves with massive debt to fund their study or pay back their fees."
Case study
Biyuan Wang, 20, a second-year bioengineering undergraduate at Imperial College London, came to study in the UK from Yunnan province in south-west China.
Ms Wang attended a private international school in China and had not set foot in the UK before starting her degree in September 2013.
The course cost £25,500 this year in tuition fees alone with around £10,000 needed for living expenses. "I wanted to come to the UK because the study duration is shorter than in the US, Hong Kong or China. Secondly, Imperial was my dream university. It focuses on engineering and science, which is where my interest is. It is a wonderful environment."
Reuse content