A "juicing guru" who attracted global mockery after revealing her austere daily diet of nuts, kale salad and ginger tea last night defended her eating habits – insisting she sometimes enjoys a Creme Egg.
Kara Rosen, a New York magazine executive turned London-based juice entrepreneur, had no idea that her brief piece in the food pages of a national newspaper would spark such a storm.
Her "My Day on a Plate" article – which revealed she survives on scrambled egg whites, rice cakes, and occasionally a serving of grilled fish – sparked derision after being circulated widely on Twitter yesterday.
Many people – including the broadcaster Piers Morgan – urged her to "Have a Twix, love". Others suggested that her normal daily diet could not possibly be as virtuous as she described.
Tracked down by The Independent, a bemused Ms Rosen, 37, who runs "juice cleansing" company Plenish, admitted: "I woke up this morning to emails from friends saying 'Do you know that Piers Morgan is taking an interest in what you are eating?'"
She also launched into a spirited defence of her eating habits. "I happen to like this food. I happen to like kale, nuts, and avocado. I don't see them as boring. I think they taste really good. Plant-based food is what makes me feel good."
"Like the rest of us," she added, "I have indulgences. I have been known to eat a Creme Egg – although I can't say it was my favourite food."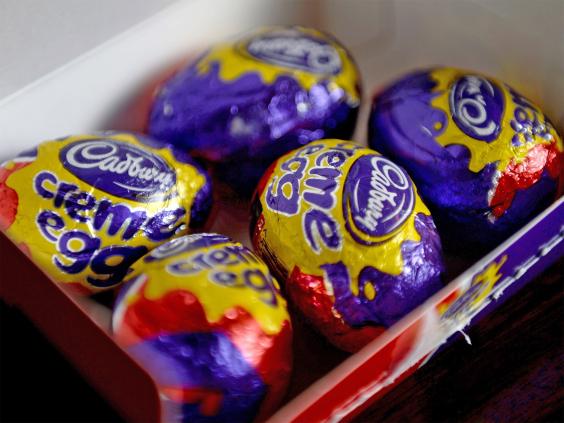 In a claim that may surprise her new Twitter followers, she revealed: "I consider myself a foodie. I put a lot of care into the salads, and make lovely dressings. It's just what I like to eat." She was, she explained, an "80 per cent, 20 per cent" person, choosing to treat herself to whatever she wanted, however unhealthy, 20 per cent of the time.
"My biggest weakness is Mexican food, tacos. This was a day, not a life, on a plate, and the day happened to be a busy Monday. I am a healthy body weight. No-one has ever accused me of being over or underweight."
Ms Rosen said she realised the value of a healthy diet after being plagued by sore throats while working in New York. When she discovered juices, her health improved dramatically.  Her company now offers a series of 'juice cleansing' programmes, starting at £80 per day, where customers live on three litres of vegetable, fruit and nutmilk juices a day.
"It's not a fast," she said encouragingly. "A green juice can have 2kg of vegetables packed into it."
Kara Rosen's 'Day on a Plate'
6am Hot water and lemon.
7am Handful of nuts before weight-training or a run.
8.30am Scrambled egg whites and a green tea.
11am A green juice.
1pm Green salad with chia seeds and avocado, and a couple of rice cakes.
8pm kale salad with pistachios, olives, dried cherries, argan oil and apple-cider vinegar, sometimes with brown rice and grilled fish.
9pm Ginger tea with a squeeze of lemon.