A Starbucks customer in London was left "shocked and disgusted" after finding a hidden camera above a toilet in a branch of the coffee shop.
Ricci Arcari, 33, was at the Starbucks in Vauxhall when he spotted the device hidden in an air vent directly above the unisex toilet.
He told The Independent: "I go in [to the store] regularly. I ordered my drink and while I was waiting I popped in to use the toilet.
"I was standing using the toilet when I noticed a little glint Iike the way glass reflects.
"I stood on top of the toilet seat to get a better look and realised it was a webcam or some other kind of recording device."
Mr Arcari, who used to work for Starbucks himself, said he ran out of the toilet, asked to speak to the store manager and showed him the camera.
The manager seemed "pretty shocked" and reportedly said "Oh God, that's not good".
The device was immediately taken down and placed in a bag to be passed to police.
Mr Arcari, a media manager who lives opposite the Starbucks branch, said he would "never, ever visit that store again".
He said: "It's completely put me off. I used that Starbucks a lot but I will never go back to that branch again."
He was "totally disgusted" by the "very distressing" experience, he said.
Mr Arcari added: "I'm quite shocked – I was pretty shaken and am still shaken.
"I was really shaking. First of all I was angry. You hear about these kind of things but they are like urban legends – you don't think they are really true.
"It's made me not want to use public toilets. I feel uncomfortable now – there's the potential I was recorded using the toilet and my face would be on it from when it looked up and saw the camera."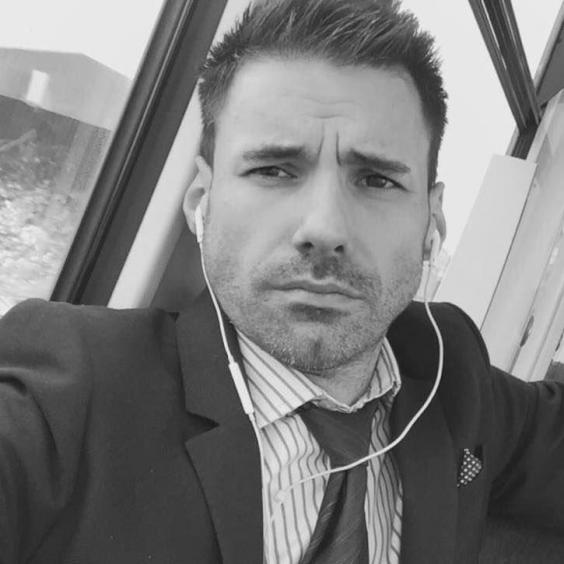 Starbucks confirmed they were aware of the incident and had reported it to the police.
A spokesperson said: "This is a distressing discovery for our partners (employees) and customers, and we take our responsibility to provide a safe environment very seriously. As soon as the store was made aware of this, we removed the device and contacted the police who are investigating the incident."
However, Mr Arcari said he was unhappy with the way the company had responded to the incident, claiming it took four messages and several hours before he was contacted by a Starbucks representative.  
He said: "Starbucks bang on about putting customer service first and it's obviously not true because they've been very blasé about this very serious matter".
 "As an ex-employee, it shakes me to the core in terms of what their values are about."
Mr Arcari confirmed the Starbucks spokesperson had apologised but had been unable to give him any further information other than to say it was now a police matter.