The Qatari government has defended its arrest of a BBC journalist reporting on the living conditions of migrant workers by saying that he had "trespassed on private property" while trying to "break in" to a camp.
Mark Lobel, the broadcaster's Middle East business correspondent, was travelling with a camera crew to a labour camp near Doha when they were detained.
He and his three-man team were held for almost two days before being released and have not had their seized phones, cameras and equipment returned.
The BBC was one of several international media outlets invited on a government-sanctioned tour of new migrant accommodation as part of a PR effort ahead of the 2022 World Cup.
I'm not expecting much but an apology or just return of my phone would be nice. Our response to false accusations: http://t.co/xaanZYiH9K

— Mark Lobel (@marklobel) May 18, 2015
A statement released today by the Government Communications Office claimed the press tour was designed to give foreign journalists "a better understanding of the challenges Qatar is facing" and that Mr Lobel should not have deviated from it.
A spokesperson said he was among a dozen reporters invited to see "some sub-standard labour accommodation" as well as newly-built "villages".
"We gave the reporters free rein to interview whomever they chose and to roam unaccompanied in the labour villages," the statement continued.
"Perhaps anticipating that the Government would not provide this sort of access, the BBC crew decided to do their own site visits and interviews in the days leading up to the planned tour.
"In doing so, they trespassed on private property, which is against the law in Qatar just as it is in most countries. Security forces were called and the BBC crew was detained."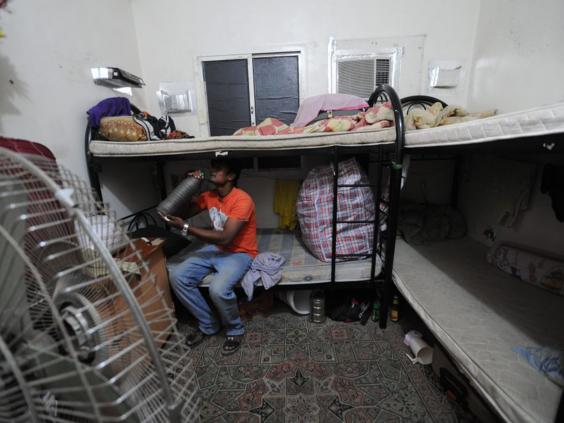 Writing on the BBC website, Mr Lobel described how he was driving down a quiet road in Doha to meet Nepali workers when his car was surrounded by eight vehicles and pulled over.
"A dozen security officers frisked us in the street, shouting at us when we tried to talk," he wrote.
"They took away our equipment and hard drives and drove us to their headquarters."
Mr Lobel said he, the cameraman, translator and driver were interrogated separately and at one point he was shown a folder of photographs of himself proving that he had been under surveillance since the moment he arrived in Qatar.
"This is not Disneyland," one interrogator reportedly told him. "You can't stick your camera anywhere."
The group was released after two nights in prison and allowed to re-join the press trip "as if nothing happened", but without their equipment and under a travel ban preventing them from leaving the country.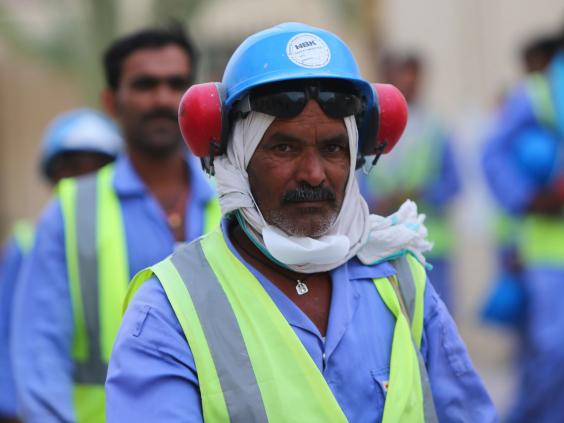 Qatar's Government Communications Office said that the state-sanctioned tour would have given the journalists a "comprehensive look" at the "progress the government and private sector are making" addressing workers' conditions.
"The problems that the BBC reporter and his crew experienced could have been avoided if they had chosen to join the other journalists on the press tour," the statement continued.
"They would have been able to visit – in broad daylight –the very camps they tried to break into at night. Reporters from the Associated Press, AFP, the Guardian and Le Monde have filed stories on what they saw and heard in Qatar, and we invite interested readers to review their reports, which are available online.
"By trespassing on private property and running afoul of Qatari laws, the BBC reporter made himself the story.
"We sincerely hope that this was not his intention. Moreover, we deeply regret that he was unable to report the real story, which is that the government and the private sector are making significant progress in efforts to improve the lives and the labour conditions of guest workers in Qatar."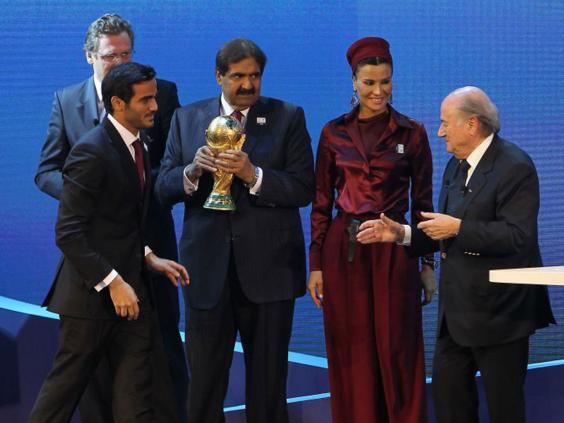 It was not the first time foreign journalists have been arrested in Qatar while trying to cover the issue. Reporters from West German Broadcasting (WDR) working on a documentary on the plight of migrant workers were detained March.
The country has been widely criticised for its treatment of foreign labourers, large numbers of whom are working on construction projects for the 2022 World Cup.
Rights groups say many labourers live in poor and often unsanitary conditions and can go unpaid for months.
A spokesperson for the BBC said it was pleased that the team had been released but "deplored" the arrest.
"Their presence in Qatar was no secret and they were engaged in a perfectly proper piece of journalism," he added.
"The Qatari authorities have made a series of conflicting allegations to justify the detention, all of which the team rejects.
"We are pressing the Qatari authorities for a full explanation and for the return of the confiscated equipment."
Reuse content