How can you tell if a polar bear is approaching by stealth? Listen out for the tell-tale sound of custard powder mixed with crunched salt crystals. The producers of Sir David Attenborough's latest natural history series have admitted they recreated animal sound effects in the studio to give viewers a more "realistic" experience.
Made by the team behind Planet Earth, The Hunt, which begins on BBC1 next month, is a landmark series about the relationship between predators and their prey.
The crew captured images including polar bears stalking seals by using meltwater pools and arctic foxes catching auks mid-flight.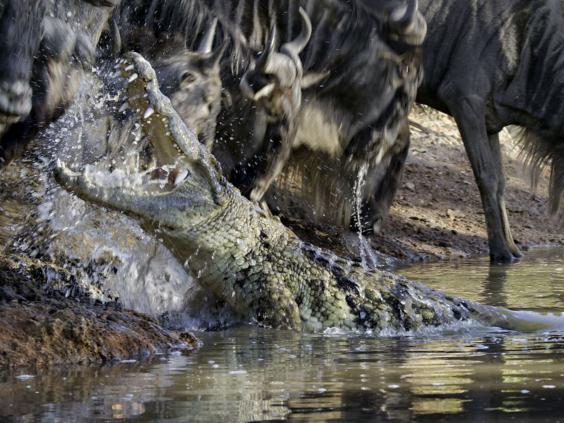 But when viewers see a polar bear padding across a glacier in The Hunt, the sound they hear of its paws crunching the snow underfoot has been recreated elsewhere.
The picture was obtained using a zoom lens. Alastair Fothergill, series producer, told the Radio Times: "There's not a microphone in the world that can bring the sound of a polar bear's feet close to you".
The team hired a Foley artist, named after Jack Foley, an early Hollywood sound pioneer, to artificially re-create the sound.
Kate Hopkins, The Hunt's sound engineer, said: "If it's a polar bear on snow, custard powder is usually very popular, with some salt crystals added for a bit of crunch." 
The team mixed the ingredients together inside a stocking, scrunched it up and pressed it against a hard surface. The producers disclosed over aural tricks: the crunch of bones as an animal eats is often replicated by snapping sticks of celery. The sound of a slowly-peeled orange is akin to a predator ripping flesh from a carcass.
When viewers see a killer whale launching out of the water, the huge splash accompanying it is an archive sound of an explosion, or several sounds mixed together.
The most incredible nature moments ever caught on camera
The most incredible nature moments ever caught on camera
1/6 Weasel riding woodpecker

This picture of a weasel riding a woodpecker is pretty incredible. This is what the amateur photographer who took it, Martin Le-May, has to say about it: "As I walked, I heard a distressed squawking and I saw that flash of green. It immediately occurred to me that the woodpecker was unnaturally hopping about like it was treading on a hot surface. Lots of wing flapping showing that gloriously yellow/white colour interspersed with the flash of red head feathers. Just after I switched from my binoculars to my camera the bird flew across me and slightly in my direction; suddenly it was obvious it had a small mammal on its back and this was a struggle for life"

All pictures by Martin Le-May

2/6 A bumblebee and a hummingbird impaled each other to death

"This bumblebee was impaled by this hummingbird. They were both killed instantly," Andy Katz, who spotted the clash, wrote, failing to mention that the two had previously been embroiled in a chase through the streets that saw 15 cars and two trucks wrecked and a shoot-out in a nearby park

Andykatz14

3/6 Meteor over Loch Ness

This stunning image of a shooting star is what award-winning photographs are made of – but the man behind the lens said capturing the sight was an "absolute fluke". John Alasdair Macdonald, a tour guide in the Scottish Highlands, caught the meteor on film, on the west shore of Loch Ness. Mr Macdonald had taken his camera outside to capture some photographs of the stars on what he described as a "beautiful night". But as he clicked away, the meteor soared right into his  sights

4/6 Pregnant Mascarene Petrel

A unique photograph has been taken of a bird with a visible egg showing after experts sent to study a critically endangered Mascarene Petrel on a remote Indian Ocean tropical island encountered an undeniably pregnant member of the species

Hadoram Shirihai

5/6 Black Sea Devil anglerfish

Researchers in the US have released what they believe to be the first video footage showing a bizarre-looking Black Sea Devil anglerfish in the wild. As anglerfish live in the deep sea, they are very rarely seen in their natural habitat, and fewer than half a dozen have ever been captured on film or video in the wild, according to experts at the Monterrey Bay Acquarium Research Institute (MBARI)

Monterey Bay Aquarium Research Institute

6/6 Pine marten

Dave Pearce's photograph is the first confirmed sighting of a wild English pine marten in a century

Shropshire Wildlife Trust
Ms Hopkins denied that these tricks of the trade amounted to "fakery." She said: "It is real: the pictures are real, any animal calls are real, but you are still making television. Having sound attached to the picture gives you that sense of being there."
The soundtracks accompanying the BBC's natural history films, which rely on international sales for their continued funding, have been enhanced in recent years to meet the demands of cinema-style home viewing systems.
However the BBC's natural history unit has faced a series of "fakery" controversies in recent years. In 2011 it emerged that scenes purporting to show polar bears being born in the wild in the Frozen Planet series had actually been filmed at a man-made den in a German animal park. "Filming a polar bear birth in the wild is virtually impossible," Sir David said.
The BBC admitted that footage of a volcanic eruption screened as part of its blockbuster series, Patagonia: Earth's Secret Paradise, was faked. 
The scene, purporting to depict a single volcano in eruption, was actually created by digitally splicing together eruptions from two separate volcanoes. One eruption took place in 2011, the other in 2015. That admission provoked anger from some within the Natural History Unit who feared public trust in the BBC could be undermined by the use of doctored scenes.
For The Hunt, Sir David said he worked from a draft a script written by a producer. "Most of the words I wouldn't dream of interfering with. But there are occasions when you think, 'A small change might make this a bit more pointed.' So I fiddle a bit." The broadcaster works to pictures on a VHS video recorder, rather than a DVD player.
The Hunt must deliver the "wow" factor, said Fothergill, who is moving to Netflix for his next epic series, Our Planet. The producer said: "It's important that every episode has two or three completely new stories. The truth is that you'll only get the most fabulous action scenes if you're prepared to deploy an expensive film crew on the other side of the world… and risk them coming back with nothing. For example, it took 14 people a total of eight weeks to capture just 15 minutes of (amazing) footage of a polar bear."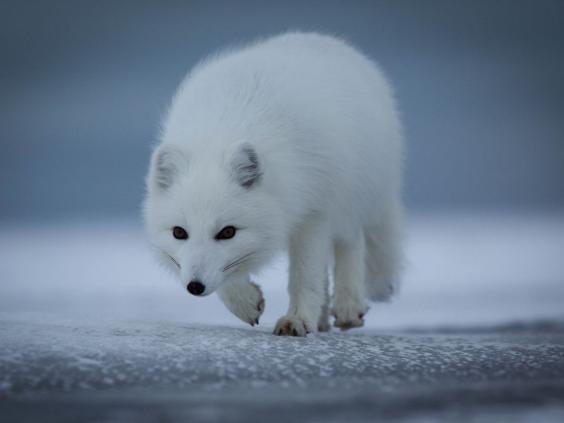 Sound effects secrets
The Archers employ cost-effective special effects to denote class differences on the Radio 4 soap. For washing-up sounds, a ceramic Belfast sink is used for well-heeled Jennifer Aldridge whilst the Grundys make do with a stainless steel B&Q. A log striking a cabbage is used to replicate a cow kicking a character.
One of cinema's signature sounds, the original Star Wars Lightsaber, was created by sound designer Ben Burtt who set idling projector motors whirring and discovered the interference caused when he when he accidentally moved a microphone too close to his television.
Hollywood solved the problem of recreating snow underfoot by using bleached cornflakes. Frank Capra didn't want his actors in the 1946 classic It's a Wonderful Life to be distracted by crunching cornflakes and got his special effects team to create an Oscar-winning falling snow effect using foam retardant mixed with water and crystals which could be sprayed.