Bill Gates briefly lost the title of richest man in the world on Friday. 
The philanthropist and Microsoft founder was knocked off the top of the Forbes Billionaires real time list by Amancio Ortega, a Spanish businessman and founding chairman of the Inditex fashion group. His company is responsible for popular fashion brands such as Zara. 
The son of a railway worker, Ortega was born during the Spanish civil war and grew up in relative poverty. The 79-year-old left school at the age of 13 to work full time in a clothing shop. According to Forbes, he established Zara in 1975 with his ex-wife Rosalia Mera, selling lingerie and bathrobes the couple made in their living room. 
He reportedly lives a modest life despite his vast wealth, eats lunch with his employees in the staff canteen everyday, buys his coffee from the same cafe he frequented while growing up and often dresses in the same blazer-t-shirt combination, neither of which are from Zara. Mr Gaona is fiercely private and rarely gives interviews to the press. 
The home of one of the world's richest men
The home of one of the world's richest men
1/7 Carlos Slim House NY exterior

Built in 1901, the Upper East Side residence was constructed in the Beaux-Arts style and is rightfully and stands as a splendid example of the extraordinary workmanship of that era. The limestone and red-brick facade extends 27 feet along Fifth Avenue and 100 feet facing 82nd Street.

Sotheby's International Realty

2/7 Carlos Slim House interior 1

In the heart of the Upper East Side,It is currently the fifth most expensive property for sale in New York

Sotheby's International Realty

3/7 Carlos Slim House NYC staircase

The absolutely stunning sweeping staircase ascends five stories

Sotheby's International Realty

4/7 Carlos Slims House interior

Sotheby's International Realty

5/7 Carlos Slim House interior windows

The house rises eight stories high and measures approximately 20,000 sq.ft. It's unique corner orientation allows each and every room to enjoy a tree-lined street view and to receive abundant light.

Sotheby's International Realty

6/7 Carlos Slim House NY interior 3

Throughout the house, the interiors feature soaring ceilings, hand-carved wood paneling, lovely trompe l'oeil accents, gold-leaf trimmed fixtures, and intricate plaster friezes.

Sotheby's International Realty

7/7 Carlos Slims House NY terrace

Enjoy a beautiful terrace with a view of the Metropolitan Museum of Arts

Sotheby's International Realty
He overtook Gates as the world's richest man on Friday with an estimated real time net worth of $78.7 billion. Gates over took him less than half a day later, and was back at the top spot with an estimated net worth of $79.5 by Friday afternoon.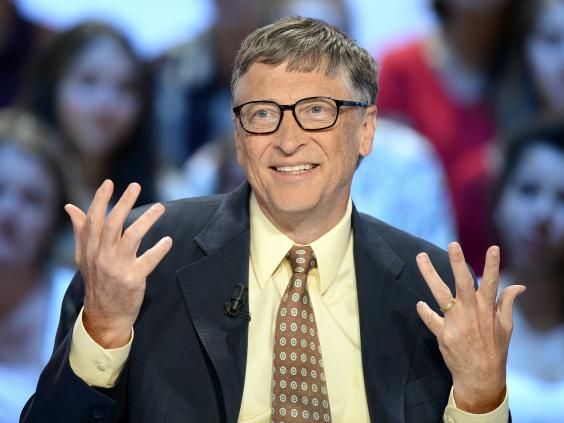 Gates has channelled much of his wealth into his charity, the Bill and Melinda Gates Foundation, which aims to improve health care, provide education and reduce extreme poverty globally. It asks the super wealthy to pledge their fortune to philanthropy and counts Facebook founder Mark Zuckerberg and Apple CEO Tim Cook as pledgers.