Chrissy Teigen claims she was sacked from a Forever 21 modelling job for being "fat".
A spokesperson for the US high street chain has not yet responded to The Independent's request for comment.
The 28-year-old became known for appearing in Sports Illustrated, but has since completed editorials for fashion magazines including Vogue and Glamour.
"They booked me directly when I was much younger," said Teigen, who is also married to singer John Legend.
"I showed up on set and they asked me if they could take a photo. And they shoot that photo off to my agency, who then calls me as I'm sitting in the make-up chair, and they say, 'You need to leave right now. They just said that you are fat and you need to get your measurements taken.'"
Just to put this into perspective, Teigen has a 25-inch waist and 35-inch hips, according to measurements listed on her agency, IMG. She has a cup size of 34C, above average for most working models.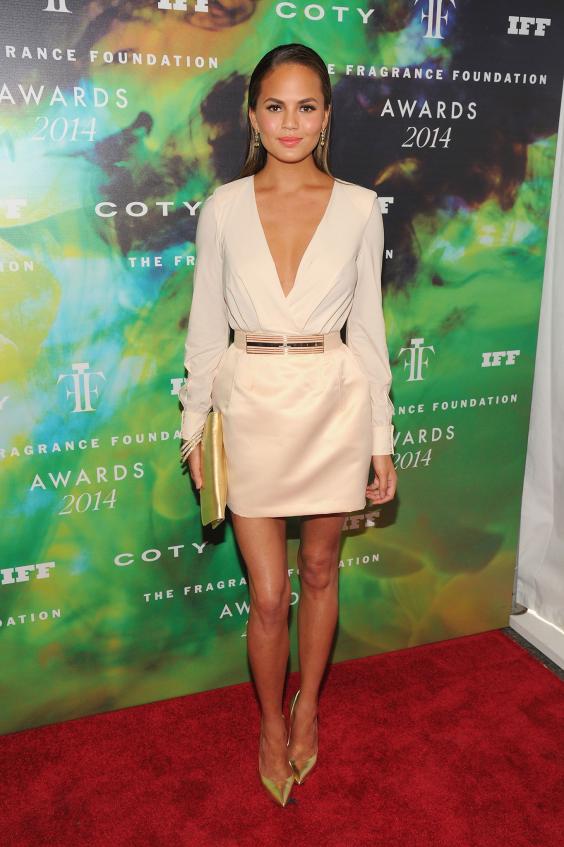 But she doesn't seem too concerned with Forever 21's view of her.
"I hate you Forever 21, I hate you so much, honestly you're the worst," she jokingly told Du Jour magazine.
Teigen has addressed society's somewhat warped attitudes towards body ideals before.
"The thing is, you don't even want to be mad about someone calling you fat because who the f**k cares?" she told People. "Like if somebody tells me, 'Oh, you look curvier.' That should not be a diss. The fact is, we live in a time where that is a diss."
"It's horrible we can be like, 'You look so skinny,' and someone's like, 'Thank you!' That's horrible. That's equally as horrible to me. So the time we live in, it's upsetting."
Reuse content