The German government has paid tribute to David Bowie, thanking the late singer for helping to bring down the Berlin Wall.
A message posted on the German Foreign Office's official Twitter account, read: "Good-bye, David Bowie. You are now among #Heroes. Thank you for helping to bring down the #wall."
Good-bye, David Bowie. You are now among #Heroes. Thank you for helping to bring down the #wall. https://t.co/soaOUWiyVl #RIPDavidBowie

— GermanForeignOffice (@GermanyDiplo) January 11, 2016
The account also linked to a YouTube video showing Bowie performing his track 'Heroes' live. 
Bowie, whose death aged 69 was announced this morning, had a long relationship with Germany, having lived and worked in Berlin during the height of the Cold War. 
The singer became fascinated with German musicians in the mid-1970s – particularly the bands Kraftwerk and Neu. In late 1976 he moved from Switzerland to West Berlin where he was often seen riding a bicycle between his apartment on Hauptstrasse in Schoneberg and Hansa Tonstudio - the recording studio he used in Kreuzberg, close to the Berlin Wall.
Bowie shared the apartment with a drug-ravaged Iggy Pop while working in Hansa Tonstudio with Brian Eno. The music he produced during this period included the 1977 album Low, which drew enormous influence from Kraftwerk's stripped-down industrial sound.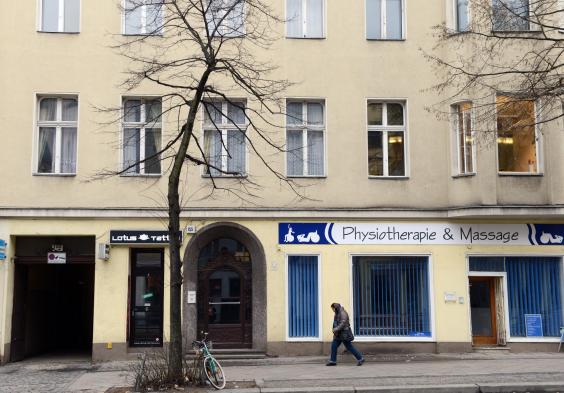 His second Berlin-based album was Heroes, released in 1978. The album embraced a more traditional pop-rock sound while its lyrics drew influence from the Cold War – in particular the influence the tensions were having on his divided adopted city.
Bowie released his third Berlin album, Lodger, in 1979 which draw on punk and new wave for inspiration. Bowie left Berlin shortly before recording the album in Switzerland, although he would return to Germany numerous times over the subsequent years. 
Reuse content