George Cole, who has died aged 90, had few equals in playing a certain sort of quintessential Englishman. Yet it was an Englishman that few people under the age of 40 would now recognise.
He was the good-hearted, lovable spiv; not so much the more recognisable working-class wide-boy like Del in Only Fools and Horses, but more affluent, more smoothly-spoken, slightly more successful. The nation took him and his characters to its heart, so much so that with the long running TV series Minder, in which he starred for 15 years from 1979, it was not just his catchphrases "'er indoors" and "a nice little earner" that entered the language, the name of his character Arthur Daley did, too, and as a backhanded compliment.
It was not Cole's first success as the lovable rogue.
In the 1950s he had played another shady businessman, Flash Harry, in the St Trinian's films. The name said it all.
Cole, like David Jason after him, managed to inspire affection for his characters, even if they operated just outside the law. They became part of the national psyche, with the unfortunate side-effect that it was easy to forget that Cole had a wide-ranging career, even appearing in Laurence Olivier's film of Henry V and the Elizabeth Taylor/Richard Burton movie Cleopatra.
In the St Trinian's films, Cole played alongside such stalwarts of the British film industry as Terry-Thomas, Joyce Grenfell and Alastair Sim, who took him into his home at the age of 15, alongside his adoptive mother. (Cole had discovered he was adopted when he was 13, when he found a letter while hunting for Christmas presents).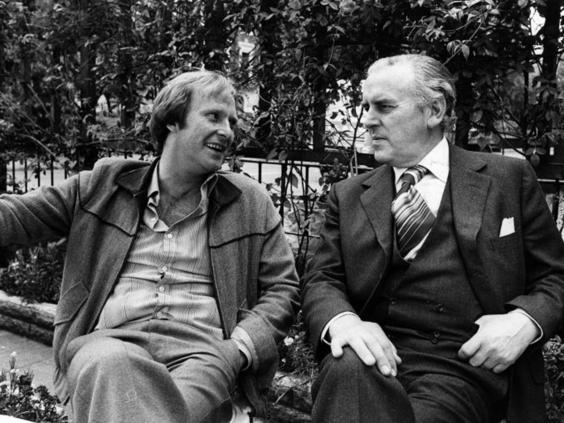 George Cole was of the disappearing generation that fought in the Second World War, joining the Royal Air Force in 1944. He had been a child actor before that, and was never short of work afterwards on screen or on stage. He was made an OBE in 1992 and married his second wife Penny in 1967. Dennis Waterman, his co-star in Minder, said that he had "the privilege of spending Tuesday afternoon with him and Penny and, although very frail, his wit was as evident as ever. I'm so grateful to have been a friend of this wonderful man. We worked together for many years and my boast is that we laughed all day, every day. He was an amazing man, a wonderful actor and besotted with his family.
"Farewell, old friend."
Reuse content