At just a mere 18 years old, Jaden Smith has already given us plenty of memorable quips and one-liners such as saying the majority of trees are blue, warning that he does not speak English, "just Jaden", and recently declaring himself "not a person". Now, the rapper and actor says he was once a vampire - a real vampire. 
The son of Will Smith and Jada Pinkett-Smith and brother of Willow has established himself as a fashionista and something of a philosopher thanks to his numerous public meanderings that often do not make sense to his fans or followers.
His latest comments are no different as he spoke about going through a vampire phase when he was apparently essentially allergic to the sun
Bizarre things Jaden Smith says
Bizarre things Jaden Smith says
1/7 On justice

How does anybody get justice?

Getty

2/7 On magazines

Anything you see in any magazine ever is fake

Getty

3/7 On Jupiter

If a cupcake falls from a tree how far away will it be from down?

Getty

4/7 On truth

The moment that truth is organized it becomes a lie

Getty

5/7 On drinking water

I've been drinking distilled water for do long that when I drink normal water it feels like I'm swallowing huge chunks of aluminum

Getty

6/7 On knowledge

You can discover everything you need to know about everything by looking at your hands

Getty

7/7 On Galileo

No one belived Galileo either

Getty
"During a period of my life, I was gothic," he told French magazine Numero Homme. "I was only wearing black and I was hiding from the sun because I was a vampire."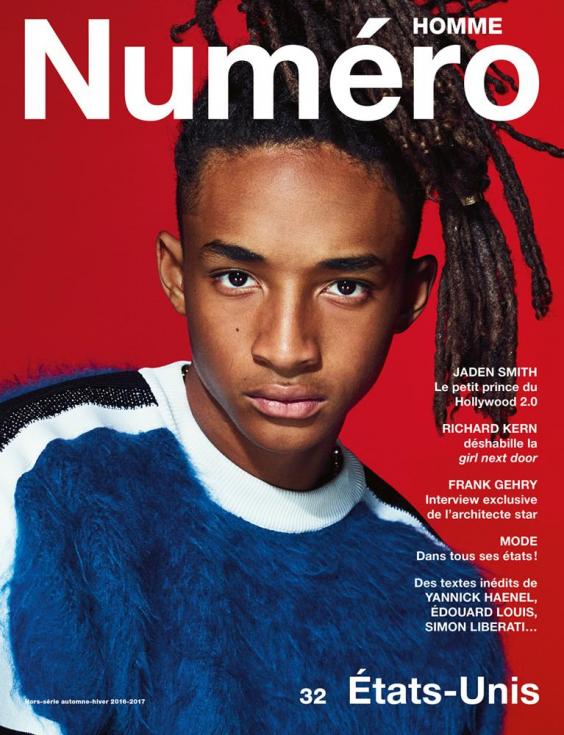 For those wondering whether Smith's account was a joke or perhaps metaphorical, he clarified he really was a vampire.
"I was a vampire, for real. I could not expose myself to the sun and I was only wearing black trench coats."
Luckily, times have since changed for Smith who now says he is able to go out in daylight.
"I'm not a vampire anymore, I'm out of that phase. I've opened myself up to wearing more colourful clothes, to going out in the middle of the day. I share much more mixed energies," he said.
Thank goodness for that. 
Reuse content