The Dutch footballing legend Johan Cruyff has died after a "hard fought battle with cancer".
The former Ajax and Barcelona star is considered one of the greatest players of all time, having led the the famed Netherlands team of the 1970s, exponents of 'Total Football', to the 1974 World Cup final.
He was also considered an exceptional manager. In charge of Ajax he won two KNVB Cups and ther Cup Winners' Cup, although an Eredivisie title eluded him, while he won four Spanish titles and the European Cup in charge of Barcelona in the early 1990s.
Even after management he remained an influential figure at both clubs, while his coaching philosophy and attacking style of play influenced countless generations including Arsene Wenger and Pep Guardiola. 
Notable deaths in 2016
Notable deaths in 2016
1/31 Sally Brampton

Brampton was the launch editor of the UK edition of Elle magazine

Grant Triplow/REX/Shutterstock

2/31 Billy Paul

The soul singer Billy Paul, who is best known for his single "Me and Mrs Jones", has died on 24 April, aged 81

Noel Vasquez/Getty Images

3/31 Prince

Prince, the legendary musician, has been found dead at his Paisley Park recording studio on 21 April. He was 57

4/31 Chyna

WWE icon Joan Laurer dies aged 45 after being found at California home on 20 April

5/31 Victoria Wood

The five-time Bafta-winning actress and comedian Victoria Wood has died on 20 April at her London home after a short illness with cancer. She was 62

6/31

The entertainer and former husband of Liza Minnelli, David Gest has been found dead on 12 April in the Four Seasons hotel in Canary Warf, London. He was 62-years-old

7/31 Denise Robertson

Denise Robertson, an agony aunt on This Morning for over 30 years, has died on 1 April, aged 83

8/31 Zaha Hadid

Dame Zaha Hadid, the prominent architect best known for designs such as the London Olympic Aquatic Centre and the Guangzhou Opera House, has died of a heart attack on 31 March, aged 65

2010 AFP

9/31 Ronnie Corbett

British entertainer Ronnie Corbett has passed away on 31 March at the age of 85

2014 Getty Images

10/31 Imre Kertesz

Hungarian writer and Holocaust survivor Imre Kertesz, who won the 2002 Nobel Literature Prize, has died on 31 March, at the age of 86

11/31 Rob Ford

Rob Ford, the former controversial mayor of Toronto, has died following a battle with a rare form of cancer. The 46-year-old passed away at the Mount Sinai Hospital in Toronto on 22 March

12/31 Joey Feek

Joey (left) passed away in March after a two-year cancer illness. She was part of country music duo, Joey + Rory, with her husband Rory (right)

Jason Merritt/Getty Images

13/31 Umberto Eco

Italian writer and philosopher Umberto Eco died 19 February 2016 aged 84

EPA

14/31 Harper Lee

Harper Lee, the American novelist known for writing 'To Kill a Mockingbird', died February 19, 2016 aged 89

2005 Getty Images

15/31 Vanity

Vanity, pictured performing in 1983, died aged 57

REX Features

16/31 Dave Mirra

The BMX legend's body found inside truck with gunshot wound after apparent suicide aged 41

17/31 Harry Harpham

The former miner became Sheffield Labour MP in May after many years as a local councillor. He died after succumbing to cancer, at the age of 61.

18/31 Dale Griffin

The Mott the Hoople drummer died on January 17, aged 67

REX

19/31 Rene Angelil

Celine Dion's husband and manager Rene Angelil has lost his battle with cancer on 14 January, aged 73

2011 Getty Images

20/31 Alan Rickman

Legendary actor Alan Rickman has died on 14 January at the age of 69 after battle with pancreatic cancer. He is largely regarded as one of the most beloved British actors of our generation with roles in Love Actually, Die Hard, Michael Collins, and Robin Hood: Prince of Thieves and an illustrious stage career

2015 Getty Images

21/31 Maurice White

The Earth, Wind & Fire founder died aged 74. The nine-piece band sold more than 90 million albums worldwide and won six Grammy awards

22/31 Lawrence Phillips

Former NFL star found dead in prison cell on 13 January in suspected suicide, aged 40

23/31 Brian Bedford

Tony award-winning actor and voice of Robin Hood has died on 13 January, aged 80

Getty Images

24/31 David Bowie

The legendary singer passed away on 11 January, aged 69, alongside his family, after living with cancer for 18 months

Getty Images

25/31 David Margulies

The veteran actor, most famous for his role in Ghostbusters, has died in New York on 11 January, aged 78

Getty Images

26/31 Michael Galeota

Former Disney child star has been found dead in LA apartment on 10 January, aged 31

27/31 Christy O'Connor Jnr

Irish Golfer who became a Ryder Cup hero after a spectacular final hole in 1989, has died on 6 January, aged 67

2005 Getty Images

28/31 Olwyn Hughes

Literary agent who fiercely guarded the work of her brother, Ted Hughes, and his wife, Sylvia Plath has died on 3 January, aged 87

29/31 Matthew Hobden

The Sussex fast bowler has been found dead by police at Dalvey House in the town of Forres, near Inverness, on 2 January. He may have plunged to his death after falling asleep on the roof of a country house in Scotland. he was 22

30/31 Glenn Frey

Legendary member of The Eagles, Glenn Frey died while recovering from gastrointestinal surgery on January 18, aged 67

Getty Images

31/31 Garry Shandling

The writer, actor and comedian who created The Larry Sanders Show, has died at a hospital in Los Angeles, at 66.

2010 Getty Images
Johan Cruyff 1947-2016 (RIP)
More https://t.co/Y5rif7KR4E
Más https://t.co/L2BK27eyz2
Meer https://t.co/rPjPG2epxj pic.twitter.com/QcVfmeJINu

— Johan Cruyff (@JohanCruyff) March 24, 2016
With Ajax, the team where he spent his youth, Cruyff won eight league titles in two spells - the first in 1966 and the last in 1983 - as well as a further five KNVB Cups.
He also captained the club to three successive European Cup wins between 1971 and 1973, a feat only bettered by the great Real Madrid team of the 1950s, who won five in a row between 1956 and 1960.
Cruyff also won three Ballon d'Ors in the early 1970s, and won a spanish title and the Copa del Rey with Barcelona.
At 32, Cruyff made a lucrative move to the Los Angeles Aztecs of the North American Soccer League, playing only one season with the club, before moving to the Washington Diplomats.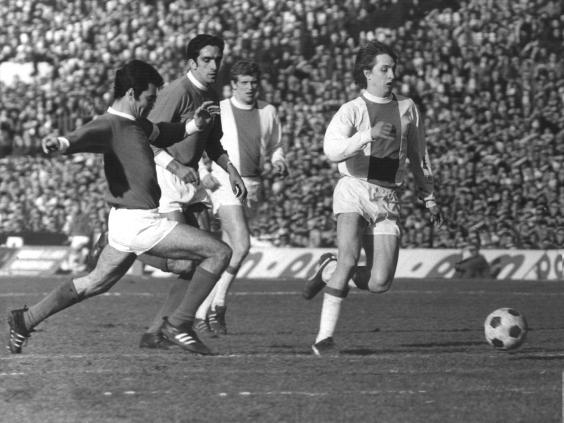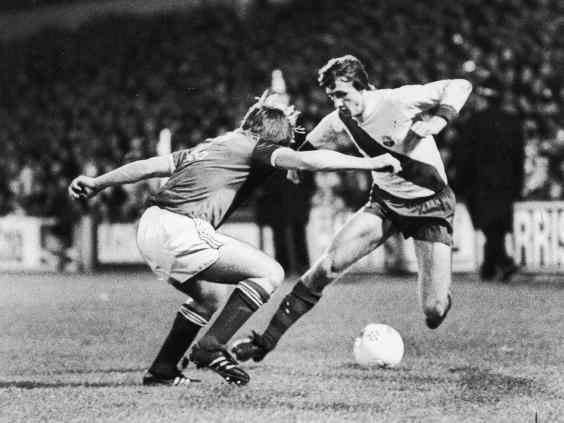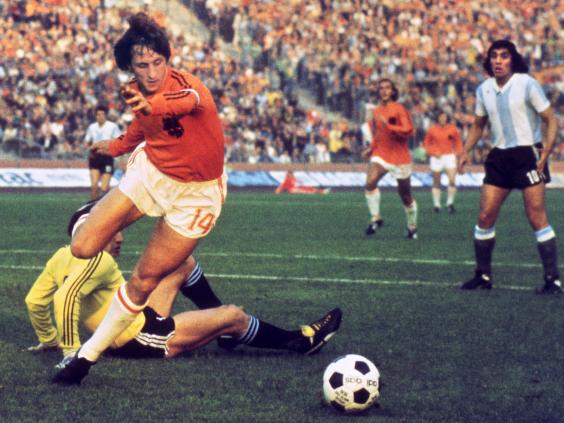 He returned to Ajax at 34, winning two more titles, then to rivals Feyernoord where he won a League and Cup double in his final playing season.
A short statement on his official website read: "On March 24 2016 Johan Cruyff (68) died peacefully in Barcelona, surrounded by his family after a hard fought battle with cancer.
"It's with great sadness that we ask you to respect the family's privacy during their time of grief."