The seven-way hoopla of the leadership debate this evening will be chaired by Julie Etchingham.
But who is the ITV presenter, and what can we expect from the person attempting to marshal the front runners through a two-hour clash?
What's her background?
Born in Leicester in 1969, Etchingham was raised (and remains) a Roman Catholic, attending the city's local Catholic school. She attended Cambridge (Newnham College) where she graduated with a degree in English.
How did she start in journalism?
Straight out of university, Etchingham got onto the BBC graduate scheme, starting on BBC Midlands. She beat a reported 1,000 other applicants to land the presenter role for Newsround in 1994.
In 2002 she joined Sky News, presenting Sky News Today and occasionally Five News. In 2008 she moved to ITV.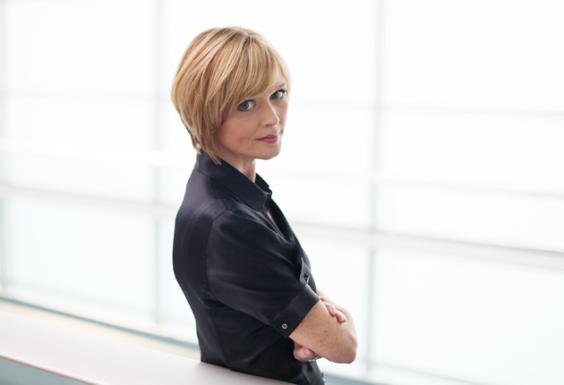 When might I have seen her before?
She is the co-presenter of ITV'S News at Ten, and presents current affairs show Tonight.
Along with Philip Schofield, she anchored ITV's coverage of Prince William and Kate Middleton's nuptials in 2011. The event had the biggest ever British TV audiences: 26 million tuned in to BBC, ITV BBC News Channel, Sky News and Sky Living.
Do we have any indication of her political leanings?
The presenter has been careful so far not to give any indication of her political inclinations, or even background.
A response to one interviewer's question on whether she was liberal because of her parents' background went like this: "It wouldn't be right to assume that at all. It wouldn't be right and it wouldn't be wrong. As you well know, I'm not likely to reveal my political colours."
Any controversies?
The most exciting moment – and perhaps the most revealing – came during a broadcast of a 2007 speech by David Cameron, while she was at Sky News.
As the Conservative leader described his immigration policy, Etchingham (under the impression her microphone was switched off) interjected under her breath that it was "extermination". Sky News labelled the incident "regrettable".
The Conservative leader apparently took it in his stride, recording a skit for the presenter's 40th birthday in which he parodied the slip, and having a toy Dalek delivered to her home.
The former president of Pakistan Asif Ali Zardari allegedly once held a plane on the tarmac for the presenter after he heard that she was running late for an interview.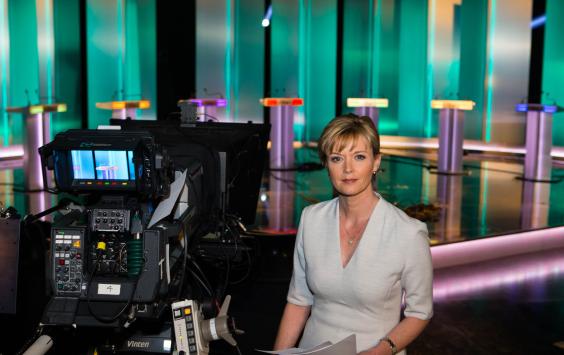 What has been her reaction to landing this role?
After the announcement in March, she said in an interview with the Radio Times, she's nervous but confesses she has moments of "real excitement".
What can we expect from her?
She's prepared to be "quite sharp" with the leaders to keep them to their timings, but added: "Given we have a new political landscape emerging, it'll be fascinating to see how they all interact."
Etchingham has claimed the debate could be the chance to see Liberal Democrat leader Nick Clegg "wash the dirty laundry of the Coalition in public".
Reuse content