Star Wars reared its head in the American presidential campaign on more occasion than one. From the parody of Donald Trump as the evildoer of "Darth Trump" to Mr Trump rebuking Barack Obama for supposedly prioritising watching Star Wars over fighting terrorism, the adventures of a "galaxy far, far away" have found their place in an American presidential campaign plagued with bitterness on planet earth.
Since the President-elect's shock victory, the sci-fi trilogy has found its way into politics again. The newly appointed Chief White House strategist, Steve Bannon, who is the former Breitbart executive chairman, appeared to compare himself to a Star Wars villain. "Darkness is good. Dick Cheney. Darth Vader. Satan. That's power," Bannon told The Hollywood Reporter earlier this month.
As such, it seems particularly apt that Mark Hamill, who is known for his portrayal of Luke Skywalker in the original Star Wars trilogy, has now weighed in on Mr Trump's presidency.
The 64-year-old actor, who is a long-time Democrat, said Mr Trump's presidency is shaping up to be a "who's-who of really despicable people" in an interview with The Daily Beast. Hamill said he was in "total denial" about his win.
President Donald Trump life in pictures
President Donald Trump life in pictures
1/16

Donald Trump poses in a rocking chair once used by President John F. Kennedy at his New York City residence

Reuters

2/16

Developer Donald Trump with his new bride Marla Maples after their wedding at the Plaza hotel in New York

Reuters

3/16

Donald Trump and Celina Midelfart watch the match between Conchita Martinez and Amanda Coetzer during U.S. Open. She was the date whom Donald Trump was with when he met his current wife Melania at a party in 1996

Reuters

4/16

U.S. Supreme Court Justice Clarence Thomas serving as the grand marshal for the Daytona 500, speaks to Donald Trump and Melania Knauss on the starting grid at the Daytona International Speedwa

Reuters

5/16

Developer Donald Trump talks with his former wife Ivana Trump during the men's final at the U.S. Open

Reuters

6/16

Donald Trump and his friend Melania Knauss pose for photographers as they arrive at the New York premiere of Star Wars Episode : 'The Phantom Menace,'

Reuters

7/16

Billionaire real estate developer Donald Trump talks with host Larry King. Trump told King that he was moving toward a possible bid for the United States presidency with the formation of a presidential exploratory committee

Reuters

8/16

Donald Trump answers questions as Minnesota Governor Jesse Ventura looks on in Brooklyn Park. Trump said on Friday he 'very well might' make a run for president under the Reform Party banner but had not made a final decision

Reuters

9/16

Billionaire Donald Trump makes a face at a friend as he sits next to Panamanian President Mireya Moscoso before the start of the 2003 Miss Universe pageant in Panama City

Reuters

10/16

Entrepreneur Donald Trump is greeted by a Marilyn Monroe character look-a-alike, as he arrives at Universal Studios Hollywood to attend the an open casting call for his NBC television network reality series 'The Apprentice.'

Reuters

11/16

Donald Trump and Simon Cowell present an Emmy during the 56th annual Primetime Emmy Awards at the Shrine Auditorium in Los Angeles

Reuters

12/16

Donald Trump and Megan Mullally perform at the 57th annual Primetime Emmy Awards at the Shrine Auditorium in Los Angeles

Reuters

13/16

Donald Trump, poses with his children, son Donald Trump, Jr., and daughters Tiffany and Ivanka

Reuters

14/16

Billionaire Donald Trump told Miss USA 2006 Tara Conner on Tuesday she would be given a second chance after reported misbehavior

Reuters

15/16

Donald Trump holds a replica of his star on the Hollywood Walk of Fame as his wife Melania holds their son Barron in Los Angeles

Reuters

16/16

U.S. property mogul Donald Trump stands next to a bagpiper during a media event on the sand dunes of the Menie estate, the site for Trump's proposed golf resort, near Aberdeen, north east Scotland

Reuters
"I'm glad I have [the show] to take my mind off what's going on. Because if you look at what's being assembled for our government it's like, yikes. It's a who's-who of really despicable people."
Mr Bannon was formerly the executive chairman of Breitbart News and declared the pro-Trump site "the platform for the alt-right". The alt-right political movement has been accused of racism, anti-Semitism and misogyny and of sharing an ideology with far-right parties such as the French National Front.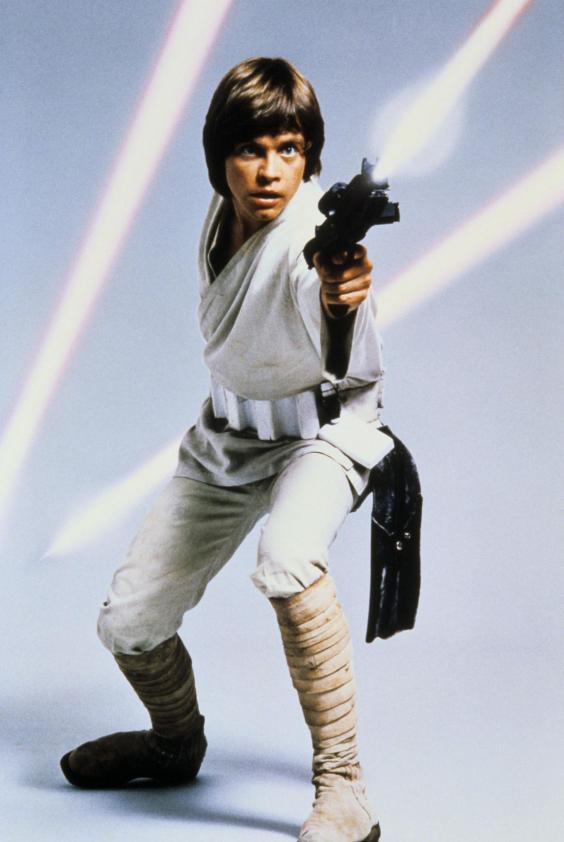 Hamill urged the American public not to give up and be paralysed by fear in the wake of Mr Trump's victory. "It's tempting to say, 'Well, I'm moving to Canada, I can't stand it. But in other ways, it's a challenge to stay and defend your country and do what you think is right and not retreat and hide under the covers. It's not gonna be easy, that's for sure".
He also said that political debates would be rife at Thanksgiving this year given the country is so profoundly politically divided. "Half the people in the country are thrilled and delighted and half the people are disgusted, repulsed, and embarrassed." 
Reuse content