Phil Shiner is used to taking on the might of the British state. But after years fighting for the rights of Iraqi civilians he now faces a battle to save his own professional reputation – and the Government's campaign against him is beginning to take its toll.
"It's a huge thing for a state to pick on an individual lawyer like this," he tells The Independent in his first newspaper interview since the Ministry of Defence presented a dossier of allegations against his firm to the Solicitors Regulation Authority (SRA).
"They would hope that someone would have by now jumped on top of me one night and smacked my head in with a crowbar or something."
Mr Shiner, the Birmingham-based founder of Public Interest Lawyers (PIL), is perhaps the best-known human rights lawyer in the UK. His decade-long struggle to hold British troops to account for alleged abuses committed in Iraq earned him global plaudits – but also powerful enemies.
They scented blood in the wake of the al-Sweady Inquiry last year, which found allegations that British soldiers had murdered civilians after a battle in Iraq in 2004 were false. Mr Shiner's firm had been instrumental in forcing the Government to hold an inquiry. Although the inquiry did uphold claims of mistreatment of Iraqis by British soldiers, it found that the murder allegations were "wholly without foundation and the product of deliberate lies, reckless speculation and ingrained hostility".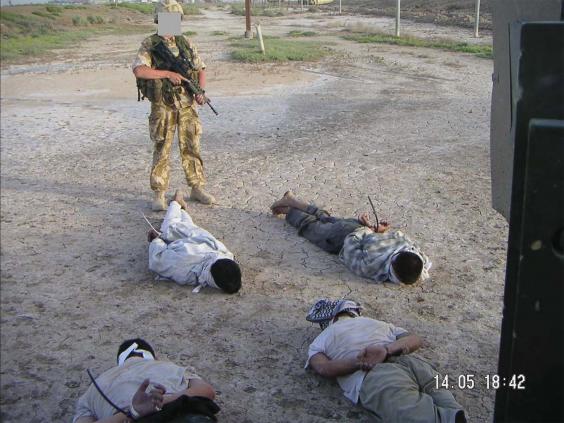 Michael Fallon, Defence Secretary, went on the offensive, accusing the Iraqis' lawyers of a deliberate delay in telling the inquiry in March last year there was no evidence of murder. "This was a shameful attempt to use our legal system to attack and falsely impugn our armed forces," he said.
There is resignation in the solicitor's voice as he talks about the forces being brought to bear against him – which have left him fearing for his safety as well as his professional reputation.
"You throw a load of mud at someone and you know that some of it will stick, and if you leave me hanging out to dry in the sun long enough it will bake so hard it will be impossible to get off," he says.
"That's what they are doing, and they are hoping to put me under so much stress that, if I don't go out of business because they've put me to so much work, then I just end up calling it a day."
After the al-Sweady inquiry, Mr Fallon called on Mr Shiner and Leigh Day, another firm which represented Iraqi claimants, "to issue an unequivocal apology to the soldiers whose reputations they attempted to traduce and to the taxpayers who have had to pay the costs of exposing these lies".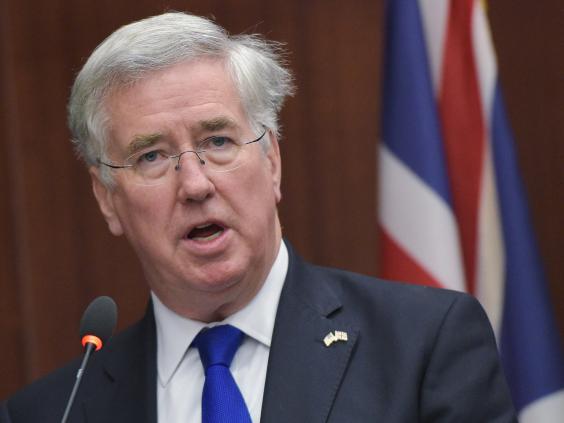 Weeks later, the SRA confirmed it was investigating PIL over "possible breaches of professional standards". And in February this year, an MoD dossier, understood to have been drawn up on the orders of David Cameron, was sent to the SRA.
Since then, Mr Shiner has been fighting a rearguard action. He has retained the services of one of the world's biggest law firms, Baker and McKenzie, in an attempt to clear his name.
The MoD dossier details a series of allegations against Mr Shiner and his firm. It calls for Mr Shiner to be fined and struck off, saying that the actions of his firm amount to "misconduct".
It accuses PIL of "a conscious decision to delay by approximately 12 months the announcement that they were no longer pursuing the false allegations of torture and murder". Among the alleged breaches of the SRA code, it claims that PIL used an agent to tout for business in Iraq, citing an "extraordinary volume" of around 900 claims between last June and February this year, but admits it has "no direct evidence".
A document provided to the SRA by Mr Shiner's lawyers this month, seen by The Independent, describes the MoD's dossier as misleading and claims it "largely comprises unfounded speculation or irrelevant extracts from legal submissions that are already in the public domain".
Mr Shiner's lawyers reject the various allegations. Responding to the specific complaint that PIL used an "agent", they state: "The MoD also fails to mention that it and the IHAT [the MoD's own Iraq Historic Allegations Team] also routinely use Abu Jamal, and pay him up to $5,000 (£3,200) a month (plus expenses) to act as a chaperone for victims and witnesses."
Sighing, Mr Shiner admits: "It has been an incredibly tough start to this year."
He accused the Government of pursuing a "personal vendetta" against him in revenge for his work in gathering hundreds of cases against British forces in Iraq – which has prompted the International Criminal Court (ICC) to announce a probe into allegations of war crimes.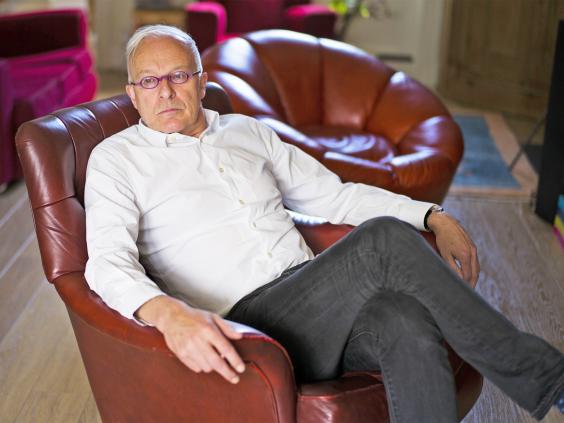 "I think they are furious at the damage to their international reputation by the ICC announcing a preliminary investigation," he says.
"The UK state at the highest level has in its personal vendetta against me breached fundamental international principles that protect lawyers. In particular, the UN's basic principles on the role of lawyers prohibit states from identifying lawyers with their clients or their clients' causes."
He adds: "Hiding behind parliamentary privilege, the Defence Secretary has repeatedly and deliberately done just that and it is outrageous that David Cameron should enter the frame calling for me to be struck off on the basis of the MoD's trumped-up nonsense. Shame on them all."
He says he believes that the Government's actions are a "desperate attempt to avoid the truth and accountability" for what UK forces did in Iraq. The lawyer now lives in fear for his safety. "I've been advised by the police to put in CCTV at my home and at work, and put in all sorts of new security arrangements."
He recalls an incident just before Christmas last year, when his practice manager insisted that he went home straight away. "Somebody had phoned, and he's been cautioned now as I understand it, and he was saying, 'I'm on the way in to put Shiner in hospital'," he said. "I have to take precautions, I have to get in a taxi and get dropped off, and I'm sensible and I keep my wits about me."
The pressure he is under is "very real" but Mr Shiner remains defiant: "All they've done is unleashed within me and my team an extra impetus." In a statement, an MoD spokesperson said: "The MoD is assisting the SRA after it launched an investigation into issues that came to light as a result of the al-Sweady Inquiry. The MoD was meticulous in only putting forward arguments it could substantiate."
Timeline: The al-Sweady row
March 2013 Start of the al-Sweady public inquiry, chaired by former High Court judge Sir Thayne Forbes, into claims of the murder and torture of Iraqis after the Battle of Danny Boy in 2004.
March 2014 Lawyers representing the alleged victims' families abandon claims that Iraqi civilians were killed by British soldiers while in custody.
December 2014 The al-Sweady report concludes that allegations of murder were "the product of deliberate lies, reckless speculation and ingrained hostility". But it does find that British soldiers had abused the human rights of Iraqi prisoners on a number of occasions. Responding to the findings, Defence Secretary Michael Fallon mounts an attack on lawyer Phil Shiner in the Commons, calling on him to apologise for pursuing "false allegations".
January 2015 The Solicitors Regulation Authority (SRA) confirms Mr Shiner's firm is under investigation.
February 2015 The MoD submits a dossier of allegations against Mr Shiner and his firm to the SRA.
Reuse content