Prince Charles no longer wants to promote British arms sales in the Middle East, a new book has claimed days before he embarks on a tour of the region.
The latest biography of the Prince of Wales, which was not authorised by Clarence House, says he "doesn't like being used to market weaponry" in controversial deals with Saudi Arabia and other Gulf states.
He will visit the country as well as Jordan, Kuwait, Qatar and the United Arab Emirates in six days of official visits starting on Saturday.
A Clarence House spokesperson said the tour demonstrated "the importance Her Majesty's Government places on its association with key partners in the area".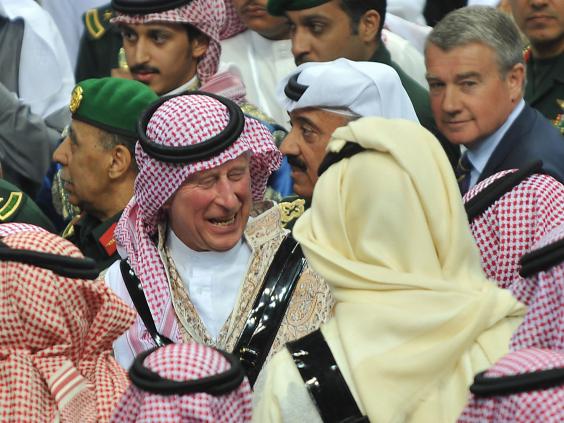 "These connections are underpinned by the long-standing and respectful relationships which exist between the Royal Family and the ruling families in the Gulf," she added.
Prince Charles, who frequently travels to the region, visited the Saudi capital Riyadh little over a week ago to pay his respects to the late King Abdullah.
Britain's show of deference, including flying flags at half mast, was widely criticised in the wake of a spate of executions in Saudi Arabia and the country's poor human rights record.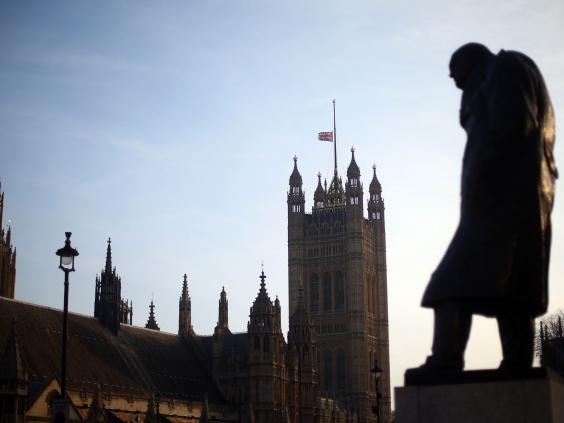 Catherine Mayer, a Time magazine journalist, claims to have conducted several interviews with the heir to the throne's inner circle as well as the Prince himself for Charles: The Heart of A King, which is being serialised in The Times.
She wrote that Prince Charles previously defended his appearance at an arms fair in Dubai more than 20 years ago on the basis that he was "boosting British trade".
At the time, he reportedly argued that the arms "will likely be used as a deterrent and if the UK doesn't sell them someone else will," she wrote.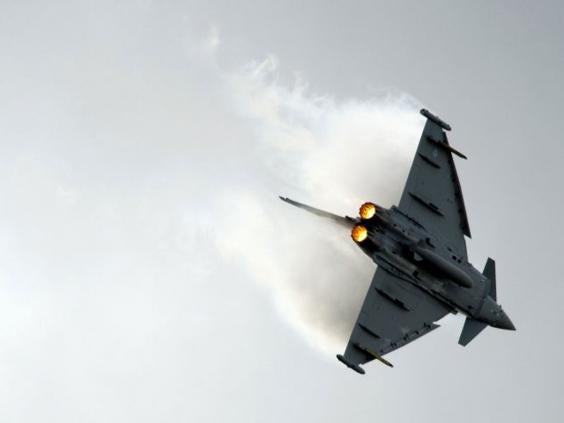 John Pilger quoted Prince Charles at the same fair saying: "We're really rather good at making certain kinds of weapons."
Ms Mayer writes that the royal has raised his objections in only in private communications so far, The Times reported.
In the year 2013/14, Britain exported arms to several countries on its own official list for human rights abuses.
The most lucrative deals were with Israel and the Occupied Palestinian Territories, worth £7.9 billion, followed by China and Saudi Arabia, both spending £1.7 billion.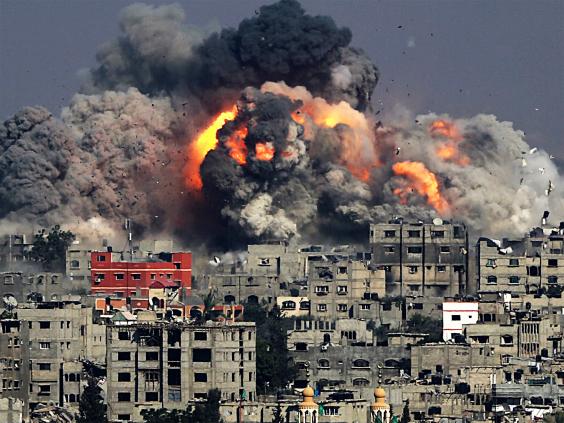 Russia, Pakistan, Libya, Iran and Sri Lanka were also on the list of deals totalling £11.6 billion.
Sold weaponry included  Eurofighter Typhoon jets, bomb-making components, tear gas, military vehicles, sniper rifles, gun silencers and hand grenades.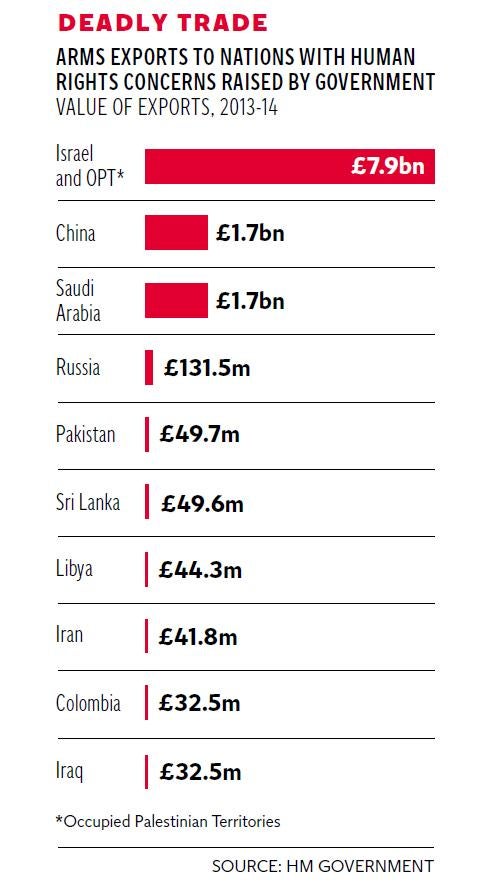 The sales were detailed last year in a report by Parliament's Arms Export Controls committees, which said: "The Government needs to explain to Parliament and the wider public more fully why Saudi Arabia is listed by the Business Department as a Priority Market for arms exports whilst simultaneously being listed by the Foreign and Commonwealth Office as being a country of major human rights concern."
A spokesperson for Clarence House said Prince Charles's upcoming tour, which includes a scheduled meeting with the Deputy Supreme Commander of the UAE Armed Forces, was not "about" weapons sales.
In pictures: Prince Charles's most controversial moments
In pictures: Prince Charles's most controversial moments
1/10 Princely influence

The Prince of Wales tried to influence Tony Blair's government on issues such as grammar schools, alternative medicine and GM food, a BBC radio programme revealed.

2/10 Charles and grammar schools

David Blunkett, right, was among those who disclosed they had been contacted by the Prince of Wales. The former Education Secretary spoke about Prince Charles' attempts to expand grammar schools, and how he 'didn't like' it when his suggestion was refused.

Rex

3/10 Ignoring austerity

The cost of the monarchy to the taxpayer rose by nearly six per cent last year - more than double the rate of inflation. Travel costs incurred by the Prince of Wales, who has recently begun to take over official duties previously undertaken by his mother, included a £434,000 visit to India with the Duchess of Cornwall, and a charter flight to attend the funeral of Nelson Mandela which cost £246,160

Getty

4/10 The 'withered' Prince

Spain's King Juan Carlos reportedly said the aging Prince Charles was partly his inspiration for abdicating in favour of Crown Prince Felipe (left). He was reported to have said: 'I do not want my son to wither waiting like Prince Charles'

JAVIER SORIANO/AFP/Getty Images

5/10 Reforming capitalism

In May, the Prince of Wales spoke at a major conference about reforming capitalism - despite being advised not to speak on matters of public controversy. Charles' comments over the course of the month had reignited debate about the British monarchy

Getty

6/10 Putin 'acting like Hitler'

Prince Charles was claimed to have compared the actions of Russian leader Vladimir Putin to those of Adolf Hitler during a private conversation with a woman who had fled the Nazis

PA

7/10 Australia? Take it or leave it

In April the veteran Australian journalist David Marr said the Prince of Wales once privately expressed his belief that if Australia became a republic it would be 'no skin off anyone's nose'

Getty

8/10 Satanic Verses

Prince Charles turned his back on Sir Salman Rushdie during his fatwa over publication of The Satanic Verses because he thought the book was offensive to Muslims, it was reported earlier this year. The claims were made by Martin Amis, who said Charles told him that he would not offer support 'if someone insults someone else's deepest convictions'

AP

9/10 Homeopathy

Prince Charles has reportedly pushed for further research on the NHS about homeopathic remedies for a number of years. Labour MPs reacted with fury at the revelation in July 2013 that the heir to the throne had met Health Secretary Jeremy Hunt, with NHS support for homeopathy believed to be on the agenda

Getty Images

10/10 The 'black spider letters'

The Guardian has been trying for years to secure the release of a series of 'particularly frank' letters written by Prince Charles to senior Government figures. In October 2012, the attorney-general Dominic Grieve overruled a court's decision to allow access but now, barring a successful appeal to the Supreme Court, Charles's correspondence will be revealed at last
A Clarence House spokesman said: "The Prince of Wales' upcoming visit to the Middle East is not about sales of defence equipment and is not essentially commercial.
"The Prince of Wales undertakes official visits on behalf of Her Majesty's Government.
"The five countries the Prince is visiting in the Middle East are important allies and key partners to the UK. This visit to the Middle East like others is to strengthen relationships and highlight stability in the region.
"The programme has been designed by the Foreign and Commonwealth Office, its Middle East posts and Clarence House to make the most of the Prince's knowledge and expertise, and to highlight both HRH's concerns and those of the UK Government about conflict in the region."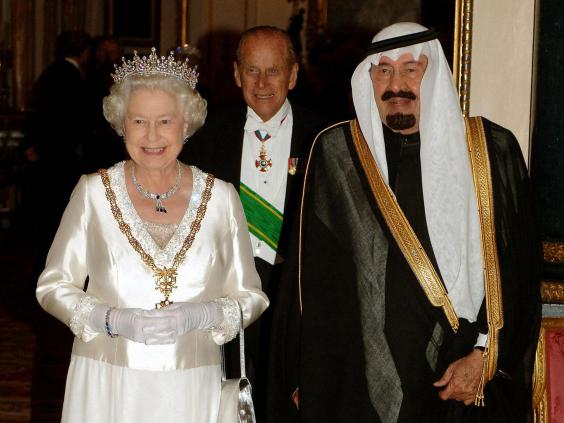 Ms Mayer's book also quotes a member of the Prince's inner circle as saying that on the eve of his wedding to Princess Diana in 1981 he "was desperate".
According to reports in the Telegraph, he is said to have told his aide: "I can't go through with it, I can't do it."
Other excerpts claim Prince Charles' household has earned the nickname "Wolf Hall" because of its rivalries, backstabbing and in-fighting.
Clarence House declined to comment on those claims and stressed that the biography was not authorised and the author did not have any exclusive access to Prince Charles or his staff.
Additional reporting by PA
Reuse content