R Kelly's middle child has come out as transgender.
13-year-old Jay, who was born biologically female, made the announcement on social media over the weekend – and the teenager also spoke out about his somewhat strained relationship with his father.
During a question-and-answer session on his Ask.fm account, Jay said that he has identified as a boy since he was "six or seven" and shared his experiences with other users.
Jay explained that he had already informed his mother, Andrea Kelly – but not his father - about being transgender and that she had given her full support.
"I came out through a text to my mum and then I told her when I got more comfortable.
"I told her because I knew she would love me no matter what, she has not once judged me in life. She always told me that she loved me and to be who I truly am."
He added:" And same with my sister, she told me that she was proud of me, and respects me by calling me handsome and calling me her little brother now, and I love her for that, so you know it was great for me."
The teenager said he was "kind of" scared to tell his father and that their relationship was "really complicated" – although he conceded that the rapper "probably does know". 
And the youngster gave advice to others in the LGBT community, telling them to "be yourself", even if they are "scared, nervous, worried".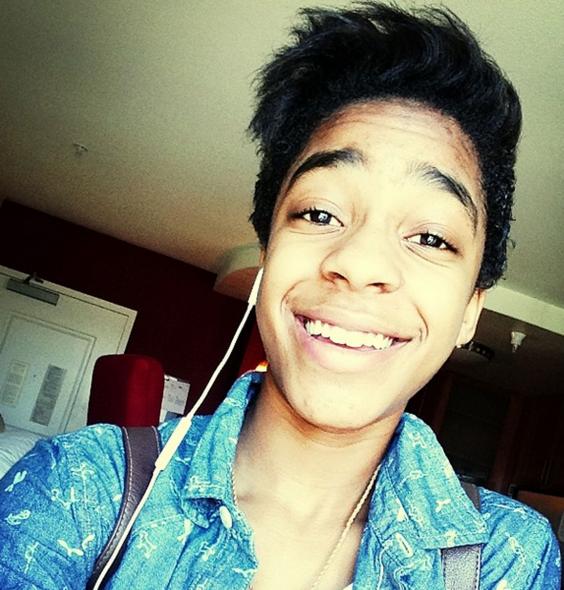 Jay also said that he would like to undergo surgery but knows that he will have to wait a number of years.
"I believe I am a boy and want surgery, and the medication to help me (be) who I was supposed to be," he said.
R Kelly is not believed to have commented on the revelations. The singer divorced Jay's mother in 2008 after almost 13 years of marriage.
Reuse content