Ringo Starr has become a model. Of course.
The Beatles drummer has been enlisted by American menswear label John Varvatos to star in its new autumn/winter 2014 campaign. His surprising newfound role coincides with his 74th birthday on Monday 7 July.
In return for using Starr as an international promotional tool, Varvatos is donating money to the drummer's Peace & Love Fund with a T-shirt and social media campaign. The intiative heals trauma and stress through meditation, which Starr has been diligently practising since 1967.
"John Varvatos made me a male model finally," he told Women's Wear Daily at a launch event in Hollywood.  "At home, I've always been a male model. And now I'm out on the streets with it."
The designer himself describes Starr as "pretty sexy guy" and "the coolest guy on the planet", so it would appear the love-in is at least reciprocal.
The musician is pictured in two black and white shots; one of which sees him reclining in a throne-like chair, while in the other he is driving a soft top car - making the peace symbol in both.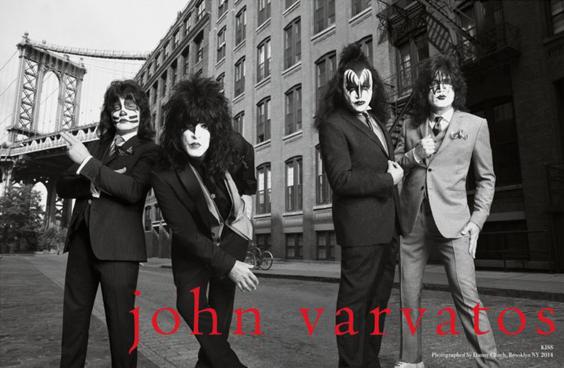 He's not the only famous musician to have fronted a campaign for the brand though - other former muses include Iggy Pop and Kiss.