Sony's decision to cancel the release of "The Interview" because of a security threat from hackers is like Europe giving in to Hitler, according to the actor Rob Lowe.
The Parks and Recreation and West Wing star said he had spoken to Seth Rogen, who stars alongside James Franco in the controversial film that has been targeted – possibly by the North Korean government itself.
"The Interview" revolves around a plot to kill the North Korean leader Kim Jong-un, and having starred in Nelson McCormick's "Killing Kennedy", Lowe is no stranger to assassination-themed films.
Referring to the British Prime Minister's much-criticised policy of appeasement in the build-up to the Second World War, Lowe tweeted: "Saw Seth Rogen at JFK. Both of us have never seen or heard of anything like this. Hollywood has done Neville Chamberlain proud today."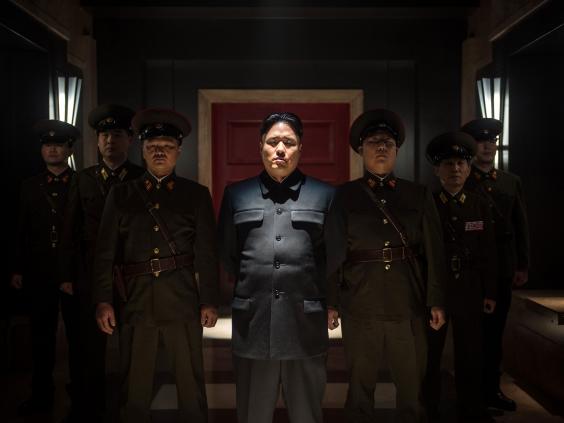 He also shared the thoughts of former Republican politician Newt Gingrich, who described the threat to Sony as "an act of war".
Lowe is the latest Hollywood star to express outrage at the decision not to show The Interview, taken by initially by a number of cinemas on security grounds and later made official by Sony itself.
Judd Apatow, who has directed both Seth Rogen and James Franco in some of their most famous films, tweeted: "I think it is disgraceful that these theatres are not showing The Interview. Will they pull any movie that gets an anonymous threat now?"
Aaron Sorkin, the screenwriter and producer, told the LA Times: "Today the US succumbed to an unprecedented attack on our most cherished bedrock principle."
Sony Cyber Attack: The Worst Affected In Hollywood
Sony Cyber Attack: The Worst Affected In Hollywood
1/13 Leonardo DiCaprio

The actor's 'horrible behaviour' over Steve Jobs biopic was branded 'actually despicable' in leaked Sony executive emails

Getty Images

2/13 Seth Rogen

Seth Rogen and James Franco cancel Interview (North Korea-baiting film) press appearances after Sony hackers' threats

3/13 James Franco

Seth Rogen and James Franco cancel Interview press appearances after Sony hackers' threats

AP

4/13 Aaron Sorkin

The screenwriter has said that the people who hacked into Sony Entertainment Pictures and released private emails are 'threatening the lives of whole families'

Theo Wargo | Getty Images for Nantucket Film Festival

5/13 Amy Pascal

Also leaked: Sony Pictures co-chair Amy Pascal's email joking about President Barack Obama's race

Getty Images

6/13 George Clooney

Leaked email chain between Pascal and George Clooney appeared to reveal just how much the actor struggled to cope with the criticism of his The Monuments Men

Getty

7/13 Barack Obama

Sony executives Scott Rudin and Amy Pascal's leaked email exchange jokes about Barack Obama favouring films with black actors

Getty

8/13 Channing Tatum

Channing Tatum's leaked Sony executive email responding to the success of 22 Jump Street with Jonah Hill, which became the highest grossing R-rated comedy ever when it opened in June this year

Getty Images

9/13 Jaden and Willow Smith

Will Smith and Jada Pinkett Smith's children Willow and Jaden Smith found themselves in the Sony inbox as well

Getty

10/13 Mark Gordon

DiCaprio's exchange with Jobs TV producer Mark Gordon (pictured) was leaked too

Getty Images

11/13 Princess Beatrice

Sony hackers linked to North Korea revealed Princess Beatrice earns $30,000 a year

12/13 Michael Fassbender

Aaron Sorkin's leaked emails claimed he had no idea who actor Michael Fassbender (pictured) was

Getty Images

13/13 Scott Rudin

Information leaked has also included embarrassing emails involving high profile producer Scott Rudin attacking Angelina Jolie

Getty Images
US intelligence officials have reportedly now waded into the speculation surrounding the source of the threat to The Interview and the wider cyber-attack on Sony Pictures. CNN's justice reporter Patrick Cornell claimed the FBI would announce on Thursday that it had found "hackers working for North Korea were behind the Sony attack".