Jake Lloyd, the actor who played a young Anakin Skywalker and Podracer in Star Wars: The Phantom Menace, has been arrested after 'an insane car chase that ended when [he] plowed into some trees.'
Lloyd was driving in Charleston, South Carolina, when officers signalled for him to pull over, only for the 26-year-old to gun it and lead a chase that went on for miles into another county, according to TMZ.
The actor's young version of Anakin Skywalker (who would later become Darth Vader), caught Jedi elders' eyes for his skill at Podracing, a dangerous anti-gravity motor sport that would frequently see racers lose their lives.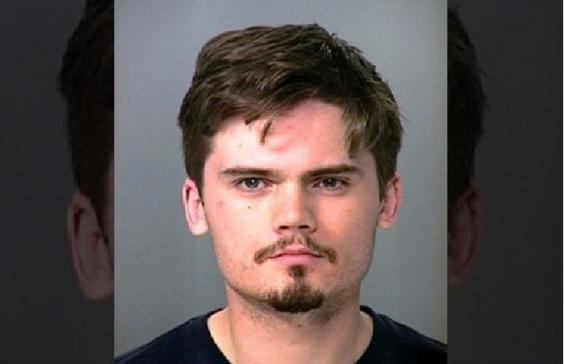 Lloyd lost control of the car at the end of the chase, running off the road, smashing through a fence and striking several trees.
He is now in custody, having been arrested for reckless driving, failure to stop, resisting arrest and driving without a license.
Sebulba was not thought to be in the car at the time.