Uma Thurman was given the same treatment as Renée Zellweger when she walked down a red carpet in New York.
The Kill Bill star was promoting her new NBC miniseries The Slap on Monday night, but ended up being the focus of speculation about whether she'd had surgery.
One news outlet said the actress "turned heads for all the wrong reasons", while another said the Thurman's "look was remarkably different to normal" and asked: "Uma? Is that you?"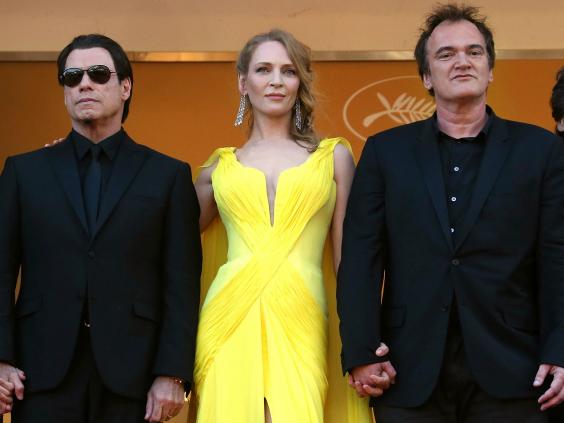 Thurman wasn't wearing as much eye make-up as normal, and the criticism came in thick and fast.
Uma Thurman, you lose. pic.twitter.com/Td9LPd6BiC

Pedro Vera (@pedroveraOyP) February 10, 2015
Hello, #UmaThurman! pic.twitter.com/ykSFWpTxLB

Dan Dante (@dantelechat) February 10, 2015
Looks like Uma Thurman wouldn't even win an Uma Thurman lookalike competition any more. pic.twitter.com/jtRWlt8Ftx

Larry Entertainment (@larryents) February 10, 2015
Uma Thurman why oh why?

obama'ssidehoe (@EllaEllaAJ) February 10, 2015
Thankfully, there were a few voices of reason in the mix.
All you people talking about Uma Thurman are morons.She's not wearing eye make-up. Look at side by side pics. Idiots

Shay Lover (@NayaRiveraRockz) February 10, 2015
Last year, Zellweger was the subject of plastic surgery rumours after wearing a different make-up look at a red-carpet event.
She told People: "I'm glad folks think I look different! I'm living a different, happy, more fulfilling life, and I'm thrilled that perhaps it shows."