Rabbi Elli Tikvah Sarah had been warned that welcoming one of Britain's most controversial writers into her synagogue might have its pitfalls.
But when Julie Burchill, who lists "spite" among her hobbies, showed an interest in the Brighton and Hove Progressive Synagogue in spring 2009, the rabbi was keen to give her a chance. "I thought she was a very good writer and I knew she was interested in Jews," Rabbi Sarah recalls. "I also knew that she was a bit of a loose cannon but… we don't try to label people."
Things began well. Burchill attended the Saturday shul regularly and was talking about converting. After a few weeks Rabbi Sarah and her civil partner, Jess Woods, even had the journalist and a friend over for a Shabbat dinner at their home.
But a couple of months later the rabbi got a sharp insight into her new congregant's views. An email had gone round asking whether people would help with the synagogue's 75th anniversary celebrations. Burchill replied: "No, because your rabbi respects PIG ISLAM".
"I could have done a big public exposure," Rabbi Sarah told The Independent this week. "But what I did was email her and said: 'Julie, firstly this is deeply, deeply offensive. Both Jews and Muslims don't eat pig. I don't know what you're doing but this is really unacceptable and offensive. I was incredibly polite."
When this newspaper asked Burchill about the email, she replied: "PIGS AND APES are what some Muslims call Christians and Jews, by the way. Even in school textbooks! Google it."
Burchill is not Jewish but describes herself as a Philo-Semite, and has become a vociferous defender of Israel.  In a book out next month, The Unchosen, she charts her love affair with Judaism – but ends with an acerbic 23-page rant against Rabbi Sarah, whom she dubs "Call-Me-Elli" for her informal style.
In one of many withering put-downs, Burchill writes: "When not boasting about being gay and cool, she was – via the scenic route – boasting about how tolerant she was by ceaselessly ramming the merits of Islam down the collective throats of her captive audience."
Looking at a copy of the book for the first time, in the home she shares with her partner overlooking the South Downs, Rabbi Sarah is appalled by Burchill's words. "What do you do about somebody who has such vile attitudes which really stoke Islamophobia?" she asks.
She reads aloud a phrase about her partner Ms Wood, where she is described as "the partner-in-petting during that fateful Shabbat dinner" – and yelps. Burchill makes many more overblown references to the couple's "canoodling" at the Shabbat dinner and whether it would  "turn into a full-on Sapphic free-for-all".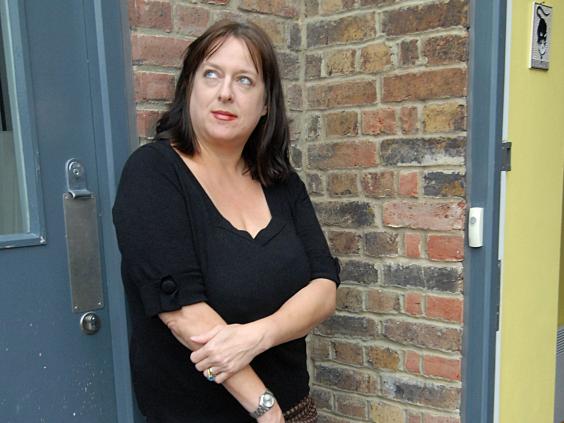 Rabbi Sarah is mortified. "It's outrageous. In good faith I invited her into my home. My partner and I – anybody will tell you we're not like that at all. On Shabbat what you do is greet everyone. Everybody is kissed and she will have been too. If you met my partner – I mean, how were we in our home? We are so not outrageous. We're so ordinary and boring and middle aged. Do me a favour."
Burchill's deconstruction of the meal extends to the drinks the hosts did (and did not) serve, after Burchill brought bottles of champagne. "Surely I started to dislike Call-Me-Elli at the moment she substituted her homebrew for my Veuve Clicquot," she writes.
For Rabbi Sarah, the critique epitomises the writer's betrayal of their hospitality. "It's such an invasion… We served the elderflower [wine] that my partner had actually made," she says. Burchill is unrepentant, telling The Independent: "I don't call giving someone home-brewed elderflower filth when they've brought two bottles of Bolly 'hospitality'."
Rabbi Sarah had tasted public criticism from Burchill before the book came out. In a Jewish Chronicle column in December 2009 the polemicist complained about the rabbi's sermons, but did not name her. Ms Wood, Rabbi Sarah's partner, who has an MBE for her charitable work with young LGBT people in Brighton, even took Burchill to the Press Complaints Commission over claims that Christians are persecuted all across the Muslim world. She lost the case because the article was judged to be fair comment.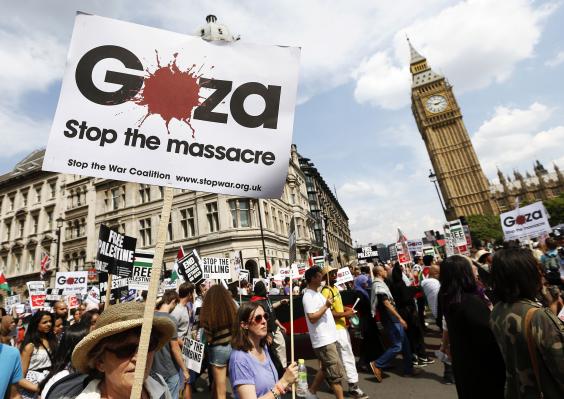 As one of the first two lesbians to become Rabbis in Britain, 25 years ago, and as a Jewish supporter of a two state solution, Rabbi Sarah is used to being pilloried. But few have made their attacks so personal – or so concerted. Her chief crime, in Burchill's eyes, was "nagging about the Palestinians" and using "her pulpit to hammer home the joys of Islam".
The rabbi believes Burchill's religious views are dangerously simplistic. "The problem is she doesn't have any in-depth knowledge. I can imagine her endlessly watching the film Exodus with Paul Newman. She's got a kind of Hollywood view of Jews. You know, 'Jews are so clever, we've survived…'," she says.
After five years of abuse in print from Burchill, Rabbi Sarah has come to the conclusion that the author is fixated on her. "One has to question Julie Burchill's psychological motivation," she says. "Here's someone who claims she loves Jews who's actually persecuting an individual Jew. She's being a persecutor."
She said, she said: Burchill v the rabbi
JB: "I gave [Rabbi Sarah] three thousand pounds 'for the roof'."
ETS: "She didn't. She gave two cheques. One I think was £200 and one I think was £300, so about £500."
ETS: Revealed that Burchill wrote to the synagogue saying she wouldn't help with anniversary celebrations "because your rabbi respects PIG ISLAM".
JB: "PIGS AND APES are what some Muslims call Christians and Jews...  Even in textbooks! Google it."
JB: Accused the rabbi of "canoodling" with her girlfriend at their Shabbat dinner, reporting her friend feared it "would turn into a full-on Sapphic free-for-all".
ETS: "Anybody will tell you we're not like that at all… We are so not outrageous. We're so ordinary and boring and middle aged. Do me a favour."
JB: "[We gave] the rabbi champagne and they opened some home-brewed rubbish."
ETS:  "It's such an invasion...we served the elderflower that my partner had made."
JB "I don't call giving someone home-brewed elderflower filth when they've brought two bottles of Bolly 'hospitality'."
ETS: "One has to question Julie Burchill's psychological motivation. It seems to me that she is a little bit obsessed with me and has been for a long time."
ETS: "Here's someone who claims she loves Jews who's actually persecuting an individual Jew. She's being a persecutor."
JB: "I think you'll find that if obsession is involved, the sensible shoe is on the other foot – when her girlf pathetic attempted to sue me for libel in the Jewish Chronicle (who would OBVIOUSLY print the view of a persecutor of the Jews) – and LOST."
JB: "I love the Jews so much."
ETS: "The problem is she doesn't have any in depth knowledge. I can imagine her endlessly watching the film The Exodus with Paul Newman. She's got a kind of Hollywood view of Jews."
Reuse content