Tales of tragedy written on papyrus that lay hidden for centuries in an Ancient Egyptian rubbish dump have been revealed after being pieced together with the help of a small army of citizen scientists.
The stories range from a doctor's report on the drowning of a 12-year-old slave girl to a rendition of the Book of Exodus in the style of a Greek tragedy – allowing an unknown actor to play Moses 2,000 years before Charlton Heston got his chance in the 1956 blockbuster film The Ten Commandments.
They have been reconstructed partly thanks to the help of 250,000 volunteers worldwide, who have contributed to transcribing papyrus fragments found at the site of the ancient Egyptian city of Oxyrhynchus, about 120 miles south of modern Cairo.
When the Victorian archaeologists Bernard Grenfell and Arthur Hunt dug into what looked like a sand dune there in January 1897, they found it was full of bits of papyrus that had been tossed on to rubbish tips by the inhabitants of a city that had been the ancient Egyptian equivalent of Birmingham.
Grenfell and Hunt eventually uncovered a haul of more than 500,000 fragments that are now housed in the Sackler Library in Oxford and owned by the Egypt Exploration Society, London, under whose auspices the pair had travelled.
But transcribing what is written on the individual pieces – dating mainly from the 1st Century BC to the Seventh Century AD, when Egypt was occupied by the Greeks and Romans – proved to be far more time consuming than digging them up.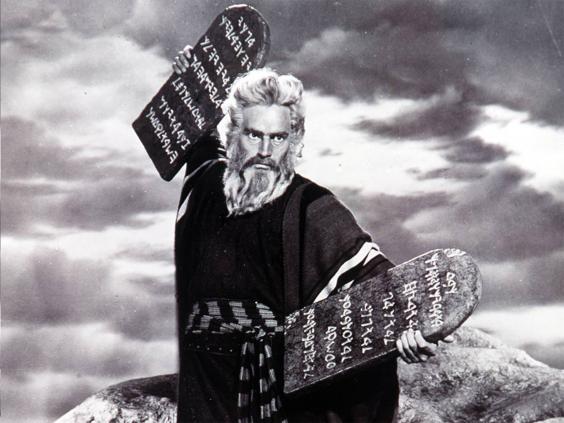 Between 1898 and 2012, scholars managed to transcribe just over 5,000 of the 500,000 documents.
At this point, the first Ancient Lives project was piloted, allowing 'citizen scientists' with at least a rudimentary knowledge of the ancient Greek alphabet to look at the documents online and have a go at making out the words written on them.
Using algorithms devised by Oxford University astrophysicists to cross-check transcriptions with known texts and to assess the accuracy of the work of individual volunteers, the project, which went fully live in 2014, has allowed even schoolchildren to delve into the secrets of the papyri.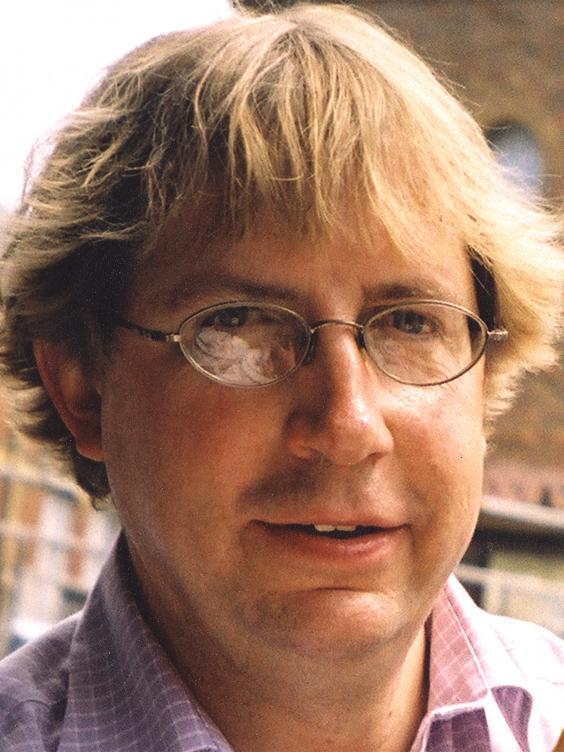 Professor Dirk Obbink, of Oxford University, the director of the Ancient Lives project, told The Independent: "By allowing public access to one of the largest unfinished archaeological projects in the world, we have been able to move beyond one scholar with a papyrus and a magnifying glass, to transcribe between 100,000 and 200,000 more texts – some of which had been partially eaten by worms, or used to wrap fish, or worse."
The finds, due to be unveiled by Professor Obbink at the Royal Geographical Society at a meeting of the World Monuments Fund, Britain, range from official documents – a 3rd Century doctor's official report on the "twisted and lifeless body" of a drowned slave girl – to the literary, including an extract from Andromeda, a lost tragedy written by Euripides and thought to have been first produced in 417 BC. "That was like finding a new speech in a play by Shakespeare," said Professor Obbink. 
The Ancient Lives volunteers also helped discover a fragment of a long-lost  rendition of the Book of Exodus, written in the style of a Greek tragedy, by a little-known author called Ezekiel, in the Second Century BC, in Alexandria. 
"Before, we had only known about this work because it had been quoted by the [4th Century AD] Church Father Eusebius," said Professor Obbink. "We didn't know for certain that a text existed: Eusebius might have made it up or misremembered it.
"Now we have a real copy, a long speech by Moses, in iambic trimeters, telling the history of his life and how he was discovered as a baby in the bulrushes. 
"We can put some flesh and bones on a lost work of literature, one that was presumably performed long before  Charlton Heston. 
"It's amazing what gets thrown out in the rubbish."
Treasure trove: Excerpts
Documents found at Oxyrhynchus and transcribed with the help of the volunteers from the Ancient Lives Project: 
3rd Century AD doctor's report into the death by drowning of a 12-year-old slave girl in Oxyrhynchus:
"From Aurelius Philantin... son of Neoptolemus Aurelius... I… certify that… a slave girl, by accidental death after being caught in a sluice... while swimming with her friends... twisted and lifeless body... by drowning..."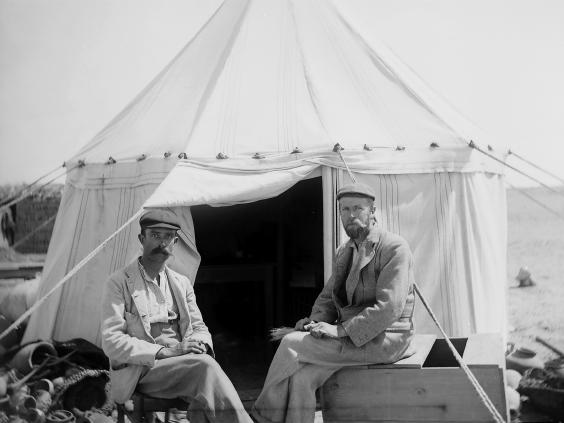 Newly discovered fragment of Ezekiel's Exagoge, spoken by Moses:
Then the princess with her maidservants came down to bathe.
When she saw me, she took me up and recognised that I was a Hebrew.
My sister Mariam then ran up to her and spoke,
'Shall I get a nursemaid for this child from the Hebrews?' The princess urged her on.
Mariam went to fetch our mother who presently appeared and took me in her arms.
The princess said to her, 'Woman, nurse this child and I shall pay your wages.'
She then named me Moses, because she had taken me from the watery river-bank.
In pictures: 12 amazing archaeological discoveries
In pictures: 12 amazing archaeological discoveries
1/12 Ancient forest, discovered in February 2014

Ancient forest revealed by storms. The recent huge storms and gale force winds that have battered the coast of West Wales have stripped away much of the sand from stretches of the beach between Borth and Ynyslas. The disappearing sands have revealed ancients forests, with the remains of oak trees dating back to the Bronze Age, 6,000 years ago. The ancient remains are said by some to be the origins of the legend of 'Cantre'r Gwealod' , a mythical kingdom now submerged under the waters pif Cardigan Bay

2/12 Medieval royal palaces, discovered in November 2014

Archaeologists in southern England have discovered what may be one of the largest medieval royal palaces ever found – buried under the ground inside a vast prehistoric fortress at Old Sarum. The probable 12th century palace was discovered by archaeologists, using geophysical ground-penetrating 'x-ray' technology to map a long-vanished medieval city which has lain under grass on the site for more than 700 years

3/12 The Dead Sea Scrolls, discovered ca. 1950

The Dead Sea Scrolls are almost 1,000 biblical manuscripts discovered in the decade after the Second World War in what is now the West Bank. The texts, mostly written on parchment but also on papyrus and bronze, are the earliest surviving copies of biblical and extra-biblical documents known to be in existence, dating over a 700-year period around the birth of Jesus. The ancient Jewish sect the Essenes is supposed to have authored the scrolls, written in Hebrew, Aramaic and Greek, although no conclusive proof has been found to this effect

4/12 Diamond, discovered in March 2014

This rare diamond that survived a trip from deep within the Earth's interior confirmed that there is an ocean's worth of water beneath the planet's crust

5/12 Whale skeletons, discovered in February 2014

Chilean and Smithsonian paleontologists study several fossil whale skeletons at Cerro Ballena, next to the Pan-American Highway in the Atacama Region of Chile

6/12 Complete mammoth skeleton, discovered in November 2012

The first complete mammoth skeleton to be found in France for more than a century was uncovered in a gravel pit on the banks of the Marne, 30 miles north-east of Paris. Picture shows experts at work making a silicon cast of the mammoth's tusk

7/12 Million-year-old human footprints, discovered in February 2014

Photograph of the footprint hollows in situ on the beach as Happisburgh, Norfolk

8/12 Terracotta warrior, discovered in June 2010

Chinese archaeologists unearthed around 120 more clay figures in June 2010 excavations at the terracotta army site that surrounds the tomb of the nation's first emperor in the northwestern Shaanxi Province

© Jason Lee / Reuters

9/12 Neolithic 'lost avenue' - prehistoric stone circle, discovered in September 1999

The discovery of a Neolithic 'lost avenue' was described as one of the most important finds of the last century. Since the 1700s, archeologists and historians have argued over the existence of the huge sarsen stones, which were unearthed at the site of the world's biggest prehistoric stone circle at Avebury in Wiltshire

10/12 Byzantine mosaic, discovered in February 2007

Plans for a walkway at the centre of the furious dispute over Jerusalem's holiest site were delayed by the discovery of a Byzantine mosaic

11/12 Ancient gold, discovered in March 2014

Gold fitting for a dagger sheath (around 1900 BC.) found near Stonehenge

12/12 Rosetta Stone, discovered in 1799

The Rosetta Stone is a basalt slab inscribed with a decree of pharaoh Ptolemy Epiphanes (205-180 BC) in three languages, Greek, Hieroglyphic and Demotic script. Discovered near Rosetta in Egypt
New fragment from Euripides' Andromeda 
Perseus, (to Eros): Just as my father Zeus once appeared
in secret when he came to Argos out of love for Danae
in golden drops of rain in the bronze house in Argos
and embraced her, so, in this same way, to me honouring you, give salvation from my love troubles.
Reuse content