Hopeful as I am of finding a room full of crystal balls, smoke and mirrors, a visit to a class run by the London School of Astrology (LSA) yields nothing of the sort. Altogether 29 students sit in the bowels of the Quaker Friends House opposite Euston Station, a good attendance for a rainy Thursday evening in December. There are 25 women and four men – all but a handful look over 40 – sitting in rows at long tables, studying the astrological chart at the front of the room, and not a crystal or cloak in sight.
The chart is Gordon Brown's. That's to say it's been established based on the time, date and location of the former Prime Minister's birth. An astrologer's first job is to draw up a client's chart featuring the planets and signs of the zodiac, which their readings will be based on.
"If," explains the teacher Frank Clifford, referring to the position of the planets on the circular illustration, "Gordon Brown had consulted an astrologer when making his deal with Tony Blair about handing over the leadership, we could have told him he'd be waiting for a very long time."
Clifford is in his early forties but looks a decade younger. He's wearing blue jeans, a black t-shirt and trainers. His long silver chain and goatee are borderline new-agey, but his most remarkable characteristic is his enthusiasm for astrology, which he's been involved with since he was a teenager. 
Science news in pictures
Science news in pictures
1/20 'Tiny vampires' existed millions of years ago

Scientists have discovered that microscopic 'vampire' amoebae existed hundreds of millions of years ago, and they may have been some of the first predators on Earth. By examining ancient fossils with an electron microscope, paleobiologist Susannah Porter from UC Santa Barbara discovered tiny holes which may have been drilled by vampiric microbes. The tiny creatures are believed to be the ancestors of modern Vampyrellidae amoebae, and punctured holes in their prey before sucking out the contents of their cells

Susannah Porter

2/20 Kepler 62f

An Earth-like planet orbiting a star 1,200 light years away could have conditions suitable for life, say scientists. Kepler 62f is about 40 per cent larger than the Earth and may possess surface oceans. It is the outermost of five planets circling a star that is smaller and cooler than the sun discovered by the American space agency Nasa's Kepler space telescope in 2013

PA

3/20 Vegetables grow well in soil from Mars

Scientists have taken a leaf out of the script of The Martian by showing how easy it would be to grow your own veg on the Red Planet. In the hit Ridley Scott film, a stranded astronaut played by Matt Damon uses his botanical skills to cultivate potatoes. Now his success has been emulated by researchers in the Netherlands who harvested tomatoes, peas, rye, rocket, radish and cress raised on simulated Martian soil supplied by Nasa

4/20 Ancient Roman 'leisure complex' unearthed in Jerusalem

An ancient Roman estate complete with its own wine press and bathhouse has been unearthed in Jerusalem. A series of buildings dating back at least 1,600 years were discovered underneath the city's famous Schneller Orphanage which operated on the site from 1860 until the end of the Second World War, when it was turned into an army base. The ruins were discovered by archaeologists from the Israel Antiquities Authority who were excavating the site ahead of building new flats for the city's Orthodox Jewish community

5/20 Scientists discover possible new species of deep-sea octopus nicknamed 'Casper'

Scientists believe they may have found a new species of octopus likened in appearance to Casper, the friendly cartoon ghost. Researchers with the US National Oceanic and Atmospheric Administration made the discovery by chance as they searched the seabed on an unrelated mission collecting geological samples. Teams were operating an unmanned submarine on the Pacific Ocean floor at depths of more than four kilometres (two-and-a-half miles) in the Hawaiian Islands when they spotted the unusual creature

6/20 Black hole captured eating a star then vomiting it back out

Astronomers have captured a black hole eating a star and then sicking a bit of it back up for the first time ever. The scientists tracked a star about as big as our sun as it was pulled from its normal path and into that of a supermassive black hole before being eaten up. They then saw a high-speed flare get thrust out, escaping from the rim of the black hole. Scientists have seen black holes killing and swallowing stars. And the jets have been seen before.But a new study shows the first time that they have captured the hot flare that comes out just afterwards. And the flare and then swallowed star have not been linked together before

7/20 'Male and female brains' aren't real

Brains cannot be categorised into female and male, according to the first study to look at sex differences in the whole brain. Specific parts of the brain do show sex differences, but individual brains rarely have all "male" traits or all "female" traits. Some characteristics are more common in women, while some are more common in men, and some are common in both men and women, according to the study

8/20 Dog-sized horned dinosaur fossil found shows east-west evolutionary divide in North America

A British scientist has uncovered the fossil of a dog-sized horned dinosaur that roamed eastern North America up to 100 million years ago. The fragment of jaw bone provides evidence of an east-west divide in the evolution of dinosaurs on the North American continent. During the Late Cretaceous period, 66 to 100 million years ago, the land mass was split into two continents by a shallow sea. This sea, the Western Interior Seaway, ran from the Gulf of Mexico to the Arctic Ocean. Dinosaurs living in the western continent, called Laramidia, were similar to those found in Asia

9/20 Asteroid to skim past Earth on Halloween 2015

A huge asteroid is set to skim by Earth on Halloween, just three weeks after it was first spotted. The rock is travelling through space at 78,000 miles per hour, and will fly past the Earth at a distance of only 300,000 miles – only slightly further away than our moon, and easily close enough for Nasa to class it a potentially hazardous object. The asteroid is bigger than a skyscraper

10/20 Life on Earth appeared hundreds of millions of years earlier than previously thought

Life may have come to earth 4.1 billion years ago, hundreds of millions of years earlier than we knew. The discovery, made using graphite that was trapped in ancient crystals, could mean that life began "almost instantaneously" after the Earth was formed. The researchers behind it have described the discovery as "a potentially transformational scientific advance". Previously, life on Earth was understood to have begun when the inner solar system was hit by a massive bombardment from space, which also formed the moon's craters

11/20 Earth could be at risk of meteor impacts

Earth could be in danger as our galaxy throws out comets that could hurtle towards us and wipe us out, scientists have warned. Scientists have previously presumed that we are in a relatively safe period for meteor impacts, which are linked with the journey of our sun and its planets, including Earth, through the Milky Way. But some orbits might be more upset than we know, and there is evidence of recent activity, which could mean that we are passing through another meteor shower. Showers of meteors periodically pass through the area where the Earth is, as gravitational disturbances upset the Oort Cloud, which is a shell of icy objects on the edge of the solar system. They happen on a 26-million year cycle, scientists have said, which coincide with mass extinctions over the last 260-million years

12/20 Genetically-engineered, extra-muscular dogs

Chinese scientists have created genetically-engineered, extra-muscular dogs, after editing the genes of the animals for the first time. The scientists create beagles that have double the amount of muscle mass by deleting a certain gene, reports the MIT Technology Review. The mutant dogs have "more muscles and are expected to have stronger running ability, which is good for hunting, police (military) applications", Liangxue Lai, one of the researchers on the project. Now the team hope to go on to create other modified dogs, including those that are engineered to have human diseases like muscular dystrophy or Parkinson's. Since dogs' anatomy is similar to those of humans', intentionally creating dogs with certain human genetic traits could allow scientists to further understand how they occur

13/20 Nasa confirms Mars water discovery

Nasa has announced that it has found evidence of flowing water on Mars. Scientists have long speculated that Recurring Slope Lineae — or dark patches — on Mars were made up of briny water but the new findings prove that those patches are caused by liquid water, which it has established by finding hydrated salts.

14/20 Bees in the Rocky Mountains are evolving shorter tongues

With warmer summers, flowers in the Rockies have become shallower and more suited to shorter-tongued bees

15/20 The majority of the UK public believe in aliens

The titular alien character from 2011's 'Paul' - a poll has found the majority of the public in Britain, Germany and the US believe that intelligent life is out there in the universe

16/20 Researchers discover 'lost world' of arctic dinosaurs

Scientists say that the new dinosaur, known as Ugrunaaluk kuukpikensis, "challenges everything we thought about a dinosaur's physiology". Florida State University professor of biological science Greg Erickson said: "It creates this natural question. How did they survive up here?"

17/20 Scientists find exactly what human corpses smell like

New research has become the first to isolate the particular scent of human death, describing the various chemicals that are emitted by corpses in an attempt to help find them in the future. The researchers hope that the findings are the first step towards working on a synthetic smell that could train cadaver dogs to be able to more accurately find human bodies, or to eventually developing electronic devices that can look for the scent themselves.

18/20 The Syrian civil war has caused the first ever withdrawal from the 'doomsday bank'

Researchers in the Middle East have asked for seeds including those of wheat, barley and grasses, all of which are chosen because especially resistant to dry conditions. It is the first withdrawal from the bank, which was built in 2008. Those researchers would normally request the seeds from a bank in Aleppo. But that centre has been damaged by the war — while some of its functions continue, and its cold storage still works, it has been unable to provide the seeds that are needed by the rest of the Middle East, as it once did.

19/20 A team of filmmakers in the US have made the first ever scale model of the Solar System in a Nevada desert

Illustrations of the Earth and moon show the two to be quite close together, Mr Overstreet said. This is inaccurate, the reason being that these images are not to scale.

20/20 Academics claim a full bladder makes for a better liar

People lie more convincingly if they have a full bladder, according to research by academics at California State University. Iris Blandón-Gitlin's team asked 22 students to lie to a panel of interviewers. Half were given 700ml to drink before the interview and the other half, just 50ml. The students with the full bladders showed fewer signs that they were lying and their untrue answers were longer and more detailed, meaning interviewers were less able to detect that they were telling porkies. PM David Cameron has previously attested to giving speeches on a full bladder.
Now head of one of two schools in the UK still offering weekly face-to-face rather than correspondence or intensive residential courses ion the subject, he also writes books and acts as a media astrologer for a number of publications. Clifford has around 100 students studying foundation years or diplomas (three years) in astrology, costing from £690 a year for three terms of evening classes. The Advisory Panel on Astrological Education (APAE) lists 14 accredited member schools but not all offer regular classes. 
Along with the LSA, the Faculty of Astrological Studies is the only school also running physical diploma courses. It currently has around 500 students across all its courses, who pay upwards of £285 per module to complete the eight diploma modules. Sharon Knight is chair of the Association of Professional Astrologers International (APAI). She tells me she has around 120 vetted astrologers, who have completed these types of diplomas, on her books.
Why bother to train, when anyone can declare they are an astrologer and start selling their services? There are fraudulent practitioners in all walks of life, but with astrology there's no legal bar to reach, only an ethical one. Talking before the class, Clifford shares a classic astrology horror story. He met a woman in California whom he describes as an "emergency client". She'd seen a vedic astrologer (Indian astrology, there are many kinds) who had told her she would die or lose a limb in an accident between two specific dates a few days apart. If she were to buy certain talismans from the astrologerhim however, he could work to reduce the effects of the coming trauma. "I can't imagine anyone over here doing that," says Clifford. "It's about the power invested in the guru. We spoke about her giving her power over to others. I emailed her the day after the prediction and she did end up buying these things the vedic astrologer had recommended because she was scared. That made me feel sick, what an awful thing to be subjected to. 
"Astrology is never really about advice, it's about consultation or dialogue. I'd like people to learn a little bit before they get so critical. It's not a belief system, it's not a cult, it's not a religion. It's a way of looking at the world, it's a language."
Gordon Brown, as far as we know, did not consult an astrologer at the time of that now folkloric "Granita Pact", nor is there evidence he ever has. We'd be surprised to learn that this unshowy politician looked to the heavens for insights and approval, but he wouldn't be the first. John Major was reported to have consulted an astrologer while he was prime minister; David Tredinnick, serving Conservative MP for Bosworth, has said astrology could help our ailing NHS, and it's no secret that astrologer Joan Quigley held as much sway over former US president Ronald Reagan as any of his official advisoers. According to Clifford, Quigley found ways for Reagan and Gorbachev to communicate, ultimately ending the Cold War.
For a practice with ancient origins and a dubious premise – that the relationship between the planets and details about our birth can provide insights to our futures – astrology gets a lot of attention. Perhaps this is down to our desire, or desperation, to know the unknowable, and our fascination with gurus, leaders, divinators – anyone who might explain the inexplicable. It is also thanks to its popular accessibility through newspaper and magazine columns, a tradition which began in the 1930's when astrologer RH Naylor wrote the horoscope of newborn Princess Margaret for the Sunday Express. The Daily Mail's long-time astrologer Jonathan Cainer calls it "the oldest profession", ("Long before anyone thought of charging for 'that', we were charging for 'this'," he claims). 
To find the earliest written examples of astrology we need to go back to the second millennium BC, and most cultures have since been shown to have some ancient practice of interpreting events – often public events such as the weather, politics or war – by reading signs from the skyies. The astrologers I talk to emphasise that their job is not to "predict" the future, although much of their work involves "forecasting", but to work with clients to see what hazards and opportunities may await them, and to provide guidance in how best to approach these life events. This contemporary strain of astrology is known as psychological astrology.
"Astrology is not deterministic," says Cat Cox, president of the Faculty of Astrological Studies. "I think there's a lot of confusion and misunderstanding about this in our culture."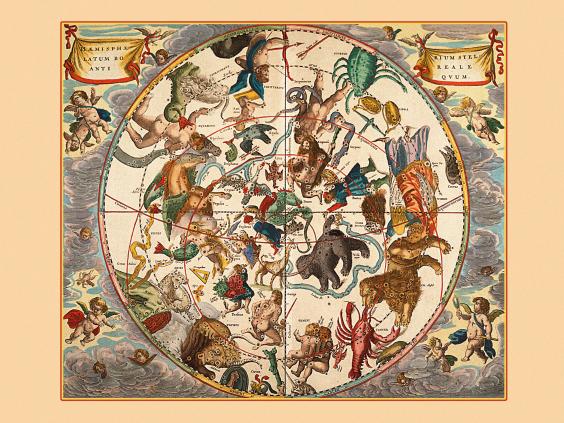 So if we can't prove or disprove astrology by seeing predictions either play out or fail to materialise, how can we test it and trust it? "That question comes from our modern rational Western world view that deems what's true is based on data and scientific results," says Cox. "Astrology is a symbolic system, it doesn't operate within that Western framework and our astrologers aren't trying to demonstrate that. There are other ways to be in the world."
Clifford alerts me to a famous quote by American financier JP Morgan: "Millionaires don't use astrologers, billionaires do." The banker Morgan was rumoured to have pulled out of his trip aboard The Titanic on advice from his astrologer.
Do we "play" astrology, much like we play the Lottery, in the hope of seeing untold billions in our futures? Remember Mystic Meg, the National Lottery's in-house astrologer when it launched, with her crystal ball and spooky voice? 
It is curious that while 97 per cent of us know our star sign (there is some controversy over calling zodiac or sun signs "star signs", but it's the most regular usage in the UK), according to a YouGov survey from July 2015, only 20 per cent of us believe star signs can tell us something about ourselves or another person. The survey also found that 8 per cent believe horoscopes can tell us something about the future, and 4 per cent have changed their behaviour based on something read in a horoscope. 
Cainer is mindful of this 4 per cent, and subjects everything he writes to what he calls his "What if I was suicidal test" after a reader interpreted "If you've got something that's big in your life go ahead and do it today" as a sign to kill himself, and did so.
As a business, Cainer – who has 30 staff and an annual turnover of £2mand 30 staff – says astrology is "recession-proof". "The intelligentsia or chattering classes go through phases of liking or disliking astrology," he says. "Most regular folk just like it and nothing much has ever changed, or ever will."
There's a clip on YouTube, some 20 years old, of a discussion between Cainer and Richard Dawkins, the scientist and polemic atheist. 
"I take science very seriously," begins Dawkins, dressed in a suit and speaking from BBC Television Centre. "I think science is a beautiful thing. I think astronomy is very beautiful. I think the universe is very beautiful. I think it is demeaning and cheapening to get 'fun' from this kind of thing."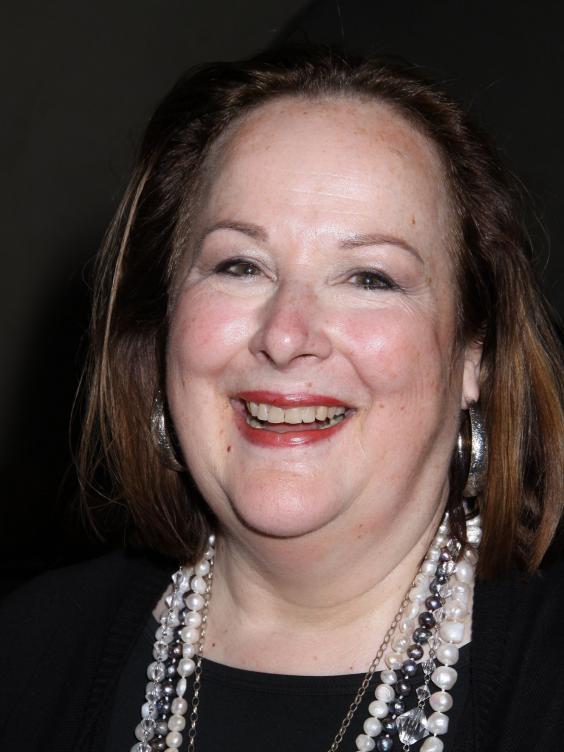 Cut to Cainer in a studio in Leeds, where he's seated against a backdrop of tie-dye sarongs decorated in suns and stars, and wearing a waistcoat patterned with similar emblems. On a table in front of him are model planets, a novelty candle, and a huge book. He confirms to me he took his own props along that day. 
The book turns out to be a dictionary, which he opens to look up the definition of "science". "I don't really know quite where we stand on science," he says. "The point is, science is a word as far I understand it with quite a broad definition." 
This is the same argument that has dogged astrology through the 20th century and up to the present day. Really, it's the same argument that has countered its veracity since the scientific revolution or emergence of modern science, which can be dated back  to anywhere between the 16th century astronomy of Copernicus and Newton's laws of motions and gravity, published towards the end of the 17th century. Several of the astrologers I talk to point out that their kind used to be revered as priests were, as if this provides credence. They point, too, to the significance of astrology in the story of the three wise men who travelled to visit the baby infant Jesus.
Those, like Dawkins, who believe in rational Western thought just cannot get their heads around the fact that musings based on the movement of the planets are printed alongside news stories, and intended as life advice. Even those who subscribe to other belief systems, such as Christianity, Islam and Judaism, people who are totally fine with the idea of a man walking on water and returning from the dead, even these people find it a bit far-fetched that here we all are, in 2016, planning out the day or the month ahead based on a few esoteric sentences pegged to our date of birth.
Since that BBC clip was filmed in the early 1990s, Cainer has moved on. "My Victorian and Edwardian predecessors were very keen to declare that astrology was some kind of a science," he says. "Of course it isn't and it can't be, and it's ludicrous and preposterous that anyone ever claimed that astrology was scientific. But it is based on measurable accurate astronomical information, and you can't deny that."
The physicist and television presenter Professor Brian Cox has also spoken out against astrology, describing it as "rubbish", while Dawkins once asked in the Independent on Sunday, "If astrologers cannot be sued by individuals misadvised, say, into taking disastrous business decisions, why at least are they not prosecuted for false representation under the Trade Descriptions Act and driven out of business? Why, actually, are professional astrologers not  jailed for fraud?"
Dawkins is one member of what Cainer enthusiastically describes as an "unholy alliance" of atheists, sceptics and humanists who, he says, are "making up for lost time by exerting their wrath equally on religions and on any people who claim to have some sort of a relationship and an understanding of the mind of the divine.".
"I think they get so worked up about it because it's almost like the lid has come out of a bottle of repression which has been in place for centuries. Intellectuals, free thinkers, intelligent individuals around the world have had years of having to bite their tongues while the most unutterable crap is recited as if it's indisputable truth. So now they're getting a bit slap-happy. 
"Unfortunately, knocking established religion is not fashionable or popular at the moment, so here's something you can take a pop at – you can take a pop at those stupid ignoramuses who are moronic enough to believe that the movements of some tiny items of rock and ice, thousands or millions of miles away from the eEarth, could have any relationship with events on planet Earth. It's preposterous. It's unproven and it's more than unproven, it's unprovable."
Cainer has been with the Mail since the early 1990s except for a brief sojourn over at the Mirror. Shelley von Strunckel's horoscopes appear in the Evening Standard and The Sunday Times. She says they feed our hunger for inner peace. She was the first astrologer to have a column in a broadsheet paper, The Sunday Times, when Andrew Neil hired her in 1992. Today Catherine Tennant writes in The Daily Telegraph, and the mid-market and red-top tabloid papers run horoscopes, as do a good number of the women's weeklies and monthlies, but The Independent on Sunday dropped its horoscope, which was a spoof anyway, some time ago, as did The Observer.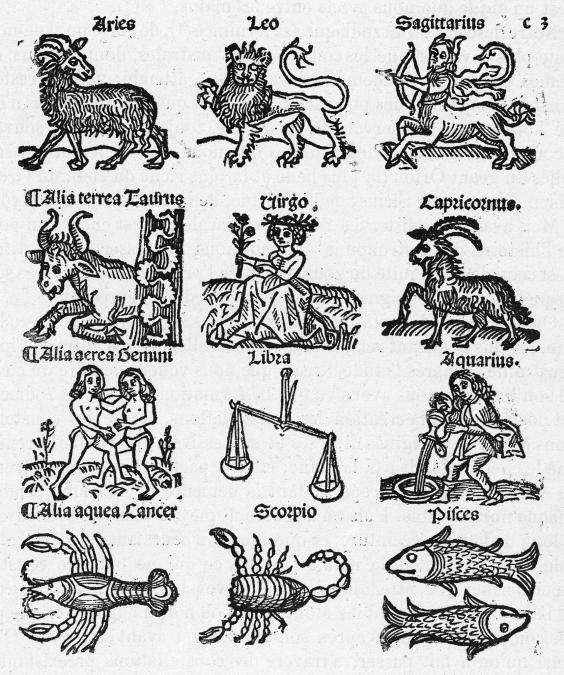 Cainer's strand of astrology is known as star or sun or zodiac sign forecasting. We know it as horoscopes. Von Strunckel and Cainer acknowledge that their work – to distil astrological readings into around 50 words and confined to the 12 signs of the zodiac – is limiting, but both see their regular newspaper columns as a gateway to readers' deeper exploration of astrology. 
If the noose is tightening around astrology in contemporary Western society, it is claiming fresh blood in other parts of the world. Cat Cox and Sharon Knight both attended adult education classes in astrology in the 1980's, but these no longer exist. 
"In the sanitised West astrology has declined dramatically," claims Knight, but in eastern Europe, Turkey, India and China, business is booming. Cainer and Von Strunckel's columns are syndicated around the world, with Cainer translated into Spanish and Japanese, while Chinese Vogue enlisted Von Strunckel for its launch in 2005 and she remains their resident astrologer. "It's particularly in Britain that the climate has turned colder," confirms Cainer. "It hasn't affected business, but I'm getting more online trolling." Von Strunckel says she isn't subject to online abuse.
I find my Pisces mug at the back of a cupboard. How comforting to read that I am "imaginative, sympathetic, dreamy, sentimental, artistic and temperamental" – characteristics the mug attributes to all Pisceans.
"It's a very two-dimensional picture to say to someone you're a typical Cancerian or a classic Gemini," says Cainer. "Nobody really is. Everybody is an individual with a full and complex tapestry of characteristics within their personality."
To demonstrate this, I ask him to provide some more detail, and he creates my "Personal Profile", a 25-page document containing my individual chart and guidance on what this may mean for me in general, along with a "Guide to the Future 2016", which runs to 85 pages of commentary on situations I may, or may not, encounter over the coming 12 months. He charges £24.95 and £29.95 respectively for these services on his website. 
For a layperson these charts don't make the easiest reading. Here is one example of several hundred I have to work with for the year ahead:
You will first start to notice the effects of this transit around 13th September 2016. You will continue to experience this influence until 15th September 2016 after which time it will rapidly diminish. Great singers are forever insisting that, for the sake of something they love, believe in, or wish to honour,, they will '"climb the highest mountain or swim the deepest sea.'" Perhaps they really would but it is hard to envisage. It is also hard to see why they would need to. 
In life, we are far more likely to face some far less exciting challenge. Could you;  sit through a hundred meetings, wait at a thousand bus stops, or wash a million dishes? That's the true test of your current fantasy. Assuming, that it's an inspiring one. If it's a fearful fantasy that you keep entertaining now, the advice is even more simple and straightforward. Ignore it. It means nothing.
A million dishes? I'll have to discuss this with my husband, because he does all the washing up, with the help of a dishwasher. But if 2016 has me waiting at a thousand bus stops – that's three a day – I'll wager there's something off about this whole business. Or else it's time to buy a car.
Reuse content