Japanese knotweed in Britain, Scottish gorse in New Zealand and European brambles in the Pacific islands are just some of the 13,168 species of foreign plants that have become alien invaders around the world, according to the first global survey of non-native flora.
A comprehensive analysis of plants growing in 481 mainland regions and 362 oceanic islands – covering some 83 per cent of the Earth's land surface – has found that nearly 4 per cent of them are "naturalised" after having been introduced to their new home by humans.
North America has become home to the largest number of non-native plants, with nearly 6,000 naturalised species introduced since the New World was discovered by Europeans in the 15th Century. The continent is closely followed by Europe with more than 4,000 alien plant species.
But the remote islands of the Pacific Ocean had the highest number of invading plants in proportion to their total surface area as a result the vulnerability of island habitats to invasive species, and of being repeatedly visited by Europeans over the past half millennium, the scientists found.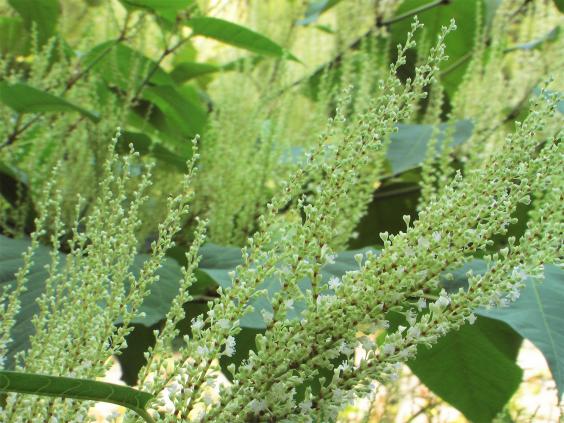 "What we've shown empirically with data is the extent to which humans have changed the local flora by transporting plants from one region to another," said Mark van Kleunen of the University of Konstanz in Germany, the lead author of the study.
"It's higher than what many people had expected. Previously we had assumed that about 1 per cent of plants were non-native, but we found that the actual number is at least four times this," Dr van Kleunen said.
One of the most common naturalised plants, which has spread from its original home in Europe and north Africa, is Sonchus oleraceus a weed related to the dandelion, known commonly as the sow thistle or hare's colwort. It is now found as far away as North America and Asia.
The second most common naturalised species is the caster-oil plant, Ricinus communis, which originates in Africa but is now found growing in the wild across the Mediterranean region and in almost all subtropical and tropical parts of the world, the scientists found.
"As soon as humans started to migrate out of Africa [in prehistoric times], they probably took plants with them. We have taken the rather arbitrary date of 1492, when Europeans discovered America, as the start of the global transport of plants," Dr van Kleunen said.
"I think the majority of introductions took place in the 1800s and 1900s, although we don't yet have the data on it. I think the largest proportion of the introductions was for horticultural purposes, such as botanical gardens," he told The Independent.
The most incredible nature moments ever caught on camera
The most incredible nature moments ever caught on camera
1/6 Weasel riding woodpecker

This picture of a weasel riding a woodpecker is pretty incredible. This is what the amateur photographer who took it, Martin Le-May, has to say about it: "As I walked, I heard a distressed squawking and I saw that flash of green. It immediately occurred to me that the woodpecker was unnaturally hopping about like it was treading on a hot surface. Lots of wing flapping showing that gloriously yellow/white colour interspersed with the flash of red head feathers. Just after I switched from my binoculars to my camera the bird flew across me and slightly in my direction; suddenly it was obvious it had a small mammal on its back and this was a struggle for life"

All pictures by Martin Le-May

2/6 A bumblebee and a hummingbird impaled each other to death

"This bumblebee was impaled by this hummingbird. They were both killed instantly," Andy Katz, who spotted the clash, wrote, failing to mention that the two had previously been embroiled in a chase through the streets that saw 15 cars and two trucks wrecked and a shoot-out in a nearby park

Andykatz14

3/6 Meteor over Loch Ness

This stunning image of a shooting star is what award-winning photographs are made of – but the man behind the lens said capturing the sight was an "absolute fluke". John Alasdair Macdonald, a tour guide in the Scottish Highlands, caught the meteor on film, on the west shore of Loch Ness. Mr Macdonald had taken his camera outside to capture some photographs of the stars on what he described as a "beautiful night". But as he clicked away, the meteor soared right into his  sights

4/6 Pregnant Mascarene Petrel

A unique photograph has been taken of a bird with a visible egg showing after experts sent to study a critically endangered Mascarene Petrel on a remote Indian Ocean tropical island encountered an undeniably pregnant member of the species

Hadoram Shirihai

5/6 Black Sea Devil anglerfish

Researchers in the US have released what they believe to be the first video footage showing a bizarre-looking Black Sea Devil anglerfish in the wild. As anglerfish live in the deep sea, they are very rarely seen in their natural habitat, and fewer than half a dozen have ever been captured on film or video in the wild, according to experts at the Monterrey Bay Acquarium Research Institute (MBARI)

Monterey Bay Aquarium Research Institute

6/6 Pine marten

Dave Pearce's photograph is the first confirmed sighting of a wild English pine marten in a century

Shropshire Wildlife Trust
The survey, which involved 33 research institutions around the world, found that regions of the northern hemisphere were overall the largest donors of naturalised plant species to other parts of the world, perhaps reflecting its large land surface as well as the colonial seafaring nations of the north.
The study, published in the journal Nature, confirmed that island habitats are easier to colonise than mainland sites. This is probably explained by the vulnerability of islands to invasive species caused by their long geographical isolation which was shattered by European exploration.
Naturalised plants may sometimes be harmless but they can cause problems for endemic species of flora and fauna, such as the threat to the endemic firecrown hummingbird of Robinson Crusoe Island in the South Pacific caused by the loss of its preferred nesting sites in a tree being smothered by European brambles.
"It is worrying even though some naturalised plants don't appear to be causing problems, but we have to look at whether they do or not," Dr van Kleunen said.
"Do we want the global homogenisation of flora? Do we want to go to New Zealand and see the same plants that grow in our back gardens?  If it affects local ecology and animals, then we should be worried about it," he said.
Reuse content