A senior American climate scientist has spoken of the fear he experienced when US intelligence services apparently asked him about the possibility of weaponising the weather as a major report on geo-engineering is to be published this week.
Professor Alan Robock stated that three years ago, two men claiming to be from the CIA had called him to ask whether experts would be able to tell if hostile forces had begun manipulating the US's weather, though he suspected the purpose of the call was to find out if American forces could meddle with other countries' climates instead.
During a debate on the use of geo-engineering to combat climate change, at the annual meeting of the American Association for the Advancement of Science in San Jose, California, Prof Robock said: "I got a phone call from two men who said we work as consultants for the CIA and we'd like to know if some other country was controlling our climate, would we know about it?
Climate change
Climate change
1/7 Coastal systems and low-lying areas

Flood damaged streets in Queens, New York where the historic boardwalk was washed away due to Hurricane Sandy in 2012. The report predicts that by the end of the century "hundreds of millions of people will be affected by coastal flooding and displaced due to land loss"

Getty

2/7 Food security

Widespread drought devastated a corn crop on a farm near Bruceville, Indiana in 2012. The report forecasts that climate change will reduce median yields by up to 2 per cent per decade for the rest of the century

AFP/Getty

3/7 The global economy

The Evening Standard headline board showing the words 'Black Friday Shares Crash' in London in October 2008 in London. The report warns a global mean temperature increase of 2.5C above pre-industrial levels may lead to global aggregate economic losses of between 0.2 and 2.0 per cent

Getty

4/7 Human health

A child suffering from malnutrition and diarrhoea is seen at the Banadir hospital in the Somalian capital of Mogadishu in 2009. Climate change will lead to increases in ill-health in many regions, with examples including an increased likelihood of under-nutrition.

Getty

5/7 Human security

A Muslim migrant holds his son as they are detained at the Immigration Police Office on the Thai-Malaysian border in March 2014. The report states that climate change over the 21st century will have a significant impact on forms of migration that compromise human security

EPA

6/7 Freshwater resources

A villager walks through a parched paddy in Tianlin county, China in 2012. The report finds that climate change will "reduce renewable surface water and groundwater resources significantly in most dry subtropical regions"

Getty

7/7 Unique landscapes

Machair, a grassy coastal habitat found only in north-west Scotland and the west coast of Ireland, is one of the several elements of the UK's "cultural heritage" that is at risk from climate change

Getty
"I told them, after thinking a little bit, that we probably would because if you put enough material in the atmosphere to reflect sunlight we would be able to detect it and see the equipment that was putting it up there.
"At the same time I thought they were probably also interested in if we could control somebody else's climate, could they detect it?"
Professor Robock, who has investigated the potential risks and benefits of using stratospheric particles to simulate the climate-changing effects of volcanic eruptions, said he felt "scared" when the approach was made.
"I'd learned of lots of other things the CIA had done that haven't followed the rules and I thought that wasn't how I wanted my tax money spent. I think this research has to be in the open and international so there isn't any question of it being used for hostile purposes."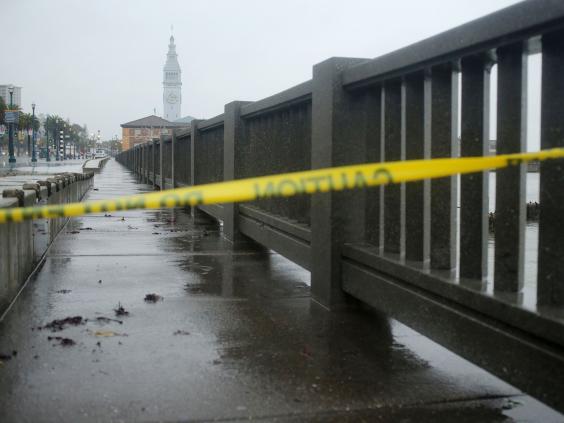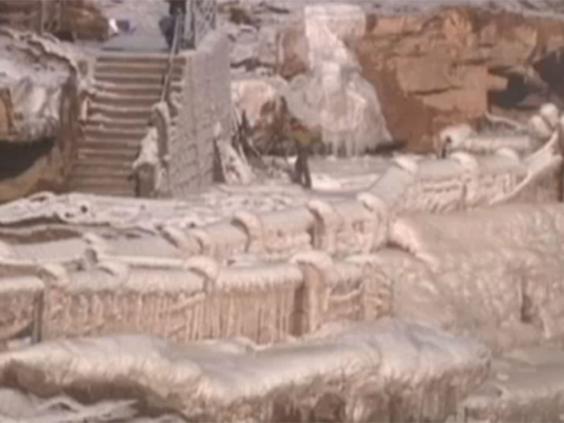 Forms of geo-engineering could be used to offset the effects of global warming, using methods including scattering sulphur particles in the upper atmosphere to re-direct sunlight back into space; seeding the oceans with iron to encourage the spread of carbon-hungry algae; and creating reflective areas on the Earth's surface.
The long-term effects of such strategies are largely unknown however, and many experts have expressed fears that these techniques would carry a great risk.
Professor Robock's concerns come as a major report on geo-engineering is to be published this week by the US National Academy of Sciences. Among the report's list of sponsors is the "US intelligence community", which includes Nasa, the National Oceanic and Atmospheric Administration, and the US Department of Energy.
The professor alleges that the CIA told a colleague of his that it wanted to fund the report, but claimed  that it did not want this fact to be too obvious – he added that the CIA is "a major funder" of the report which "makes me really worried about who is going to be in control".
He claimed the US government had a proven history of using the weather in a hostile way, citing the action of seeding clouds during the Vietnam War to muddy the Ho Chi Minh foot-trail and attempt to cut it off, as it was used as a supply route but the north Vietnamese.
He claimed the CIA had also seeded clouds over Cuba "to make it rain and ruin the sugar harvest".
The CIA was not available for comment at the time of publishing.
Reuse content