It has produced some of the most awe-inspiring images ever taken of the universe.  But what is often forgotten about the Hubble Space Telescope is that after its launch 25 years ago it was originally labelled an embarrassing and expensive flop.
Just weeks after it was put into its orbit, the $2.8bn (£1.9bn) "time machine" that was going to look back to the earliest moments of creation was discovered to have been built with an optical error in its main mirror which effectively ruined its visual clarity.
Now, for the first time in more than a decade, the scientists and engineers who shouldered the blame for the error have spoken in public about the humiliation and vilification they had suffered during the blame game that followed the launch of the Hubble telescope on 24 April 1990.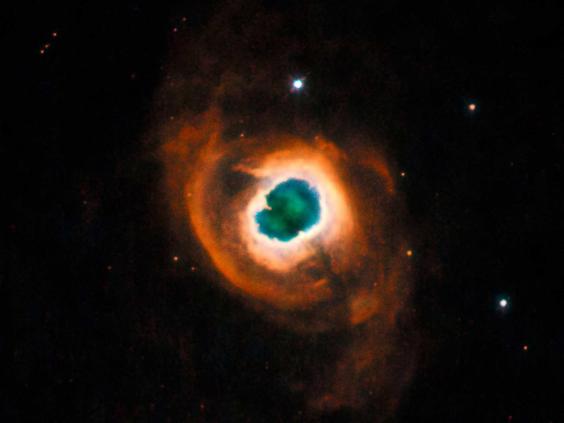 In a series of interviews for a documentary to be screened tonight on the National Geographic Channel, the men in charge of the Hubble project have described the intense strain they came under when it emerged that a manufacturing error in the telescope's main reflecting mirror had turned the orbiting machine from a technological tour de force into an embarrassing white elephant.
NASA: Space in pictures
NASA: Space in pictures
1/12 NASA

A false colour image of Cassiopeia A comprised with data from the Spitzer and Hubble Space Telescopes and the Chandra X-Ray observatory

Nasa

2/12 NASA

The Barred Spiral Galaxy (NGC 6217) in the Ursa Minor constellation is pictured in Space

3/12 NASA

A team of astrophysicists has detected so-called gravitational waves – predicted by Albert Einstein a century ago – which are the first tremors of the Big Bang when time and space began about 13.7 billion years ago

Rex Features/Mood Board

4/12 NASA

The barred spiral galaxy M83, also known as the Southern Pinwheel. The Hubble photograph captures thousands of star clusters, hundreds of thousands of individual stars, and 'ghosts' of dead stars called supernova remnants

5/12 NASA

Acosmic creepy-crawly known as the Tarantula Nebula in infrared light

6/12 NASA

A spiral galaxy ESO 373-8 - together with at least seven of its galactic neighbours, this galaxy is a member of the NGC 2997 group

7/12 NASA

A massive galaxy cluster Abell 2744, according to NASA these are some of the faintest and youngest galaxies ever detected in space

8/12 NASA

A giant cloud of solar particles, a coronal mass ejection, explodes off the sun, lower right, captured by the European Space Agency and NASA's Solar and Heliospheric Observatory

9/12 NASA

Current conditions of the quiet corona and upper transition region of the Sun

10/12 NASA

First color image of the Earth taken by the Apollo 8 astronauts in 1968

11/12 NASA

Fog forming over the the US Great Lakes area and streaming southeast with the wind. A swirling mass of Arctic air moved south into the continental United States

12/12 NASA

Astronaut Mike Hopkins, Expedition 38 Flight Engineer, is shown in the second of two spacewalks designed to allow the crew to change out a faulty water pump on the exterior of the Earth-orbiting International Space Station
"I looked back on this and wondered how could I have been so stupid. It was leadership failure and I was leader of the team," said Charlie Pellerin, the head of astrophysics at the US National Aeronautics and Space Administration (Nasa) between 1983 and 1993.
"We made a terrible mistake in Hubble that I only saw retrospectively. And somehow we got it in our mind that criticism motivates people to work harder. It doesn't," he said.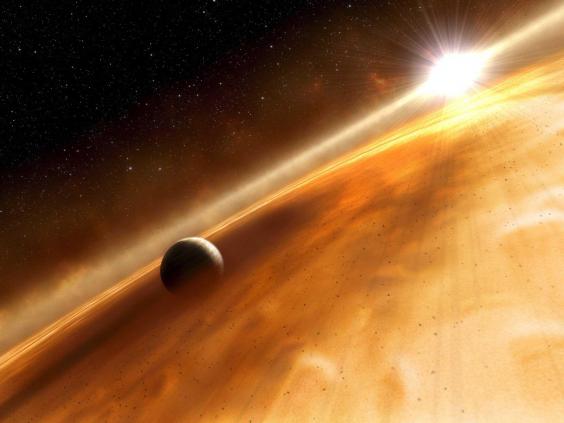 "I was 38 years old when I got that job and I'd never managed a multi-hundred million dollar project before and so I assumed the people before me knew how to do it and they didn't," he told the documentary "Hubble's Cosmic Journey".
As soon as the first images began to arrive at the Hubble headquarters, scientists realised that something was seriously wrong. Instead of the pinpoint-sharp pictures everyone was expecting, the images were blurred and not unlike those taken by good amateur telescopes on the ground.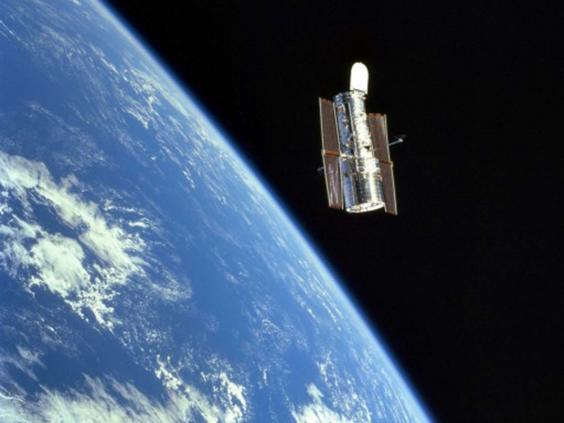 Barbara Mikulski, a senior American senator who had fought hard for US government funding to build the Hubble, was furious. "They've had 10 years to put this together. They've spent $2.8bn to be able to get it right and now we find that the Hubble Telescope's got a cataract," Ms Mikulski roared at the time.
Charlie Pellerin recalled one particular confrontation  with the furious senator, after the scale of the team's error had become clear.
"She's mad and she's screaming with invectives and puts her finger in my chest, 'Charlie, you need to understand that this is a mess that's just gotta go away. We're gonna forget this nightmare ever happened'," he said.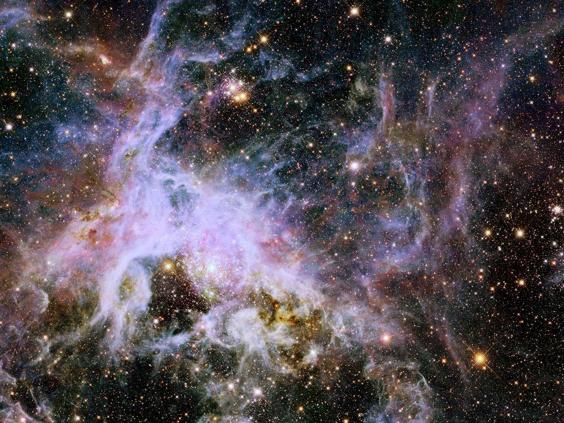 In the event, it turned out the mistake could be perfectly fixed by correcting the optics with lenses and mirrors designed to be just as perfectly at fault – but in the opposite way. After the repair was carried out by Shuttle servicing missions, crystal-sharp images of planets, stars and galaxies began to stream back to Earth. A quarter century later Hubble is seen as one of the greatest scientific success stories in the history of space exploration.
'Hubble's Cosmic Journey', National Geographic Channel, tonight 8pm