An architect has come up with a novel method to help London's homeless.
James Furzer designed a series of off-the-ground pods to give homeless individuals, of which there are more than 750 on any given night in London, a safe space to sleep and shelter from the British weather.
The 26-year-old architect's project, titled 'Home for the Homeless', won the top prize in Farko's Space for New Visions competition and has been lauded for its imaginative design.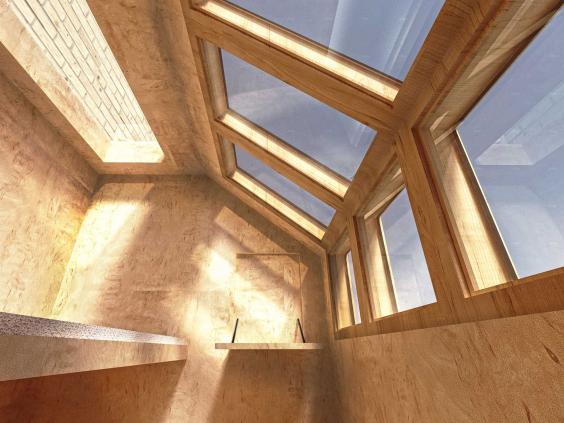 Electricity-free, each plywood and steel pod attaches to existing buildings above head height and comes with a mattress, living area and space to store a small number of possessions.
Mr Furzer, from Dagenham, Essex, said he was inspired to design the spaces after witnessing the use of steel spikes designed to discourage homeless individuals from sleeping in popular spots around London.
"It is a shelter from not only the harsh and unpredictable weather conditions of Britain, but a shelter from the general public who feel the homeless should be frowned upon and mistreated," he told the MailOnline.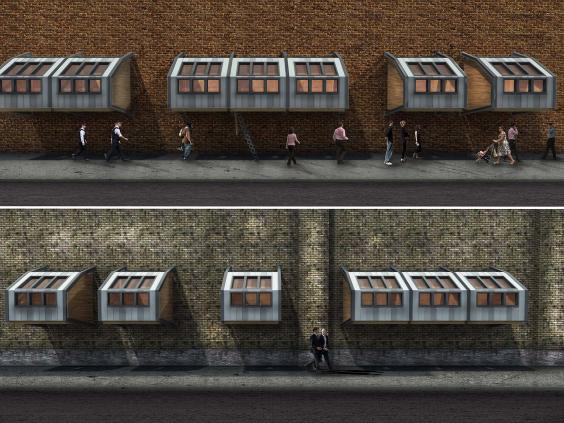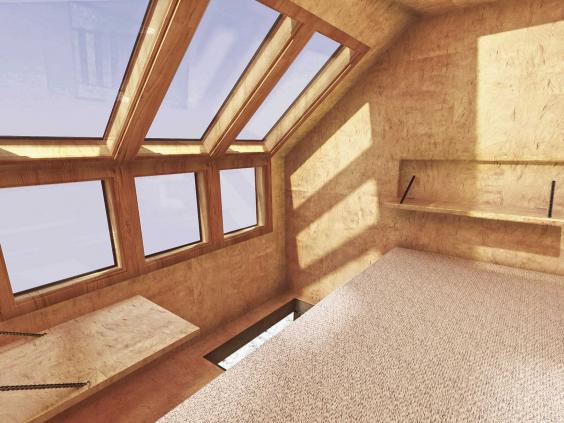 Although he conceded that his concept was not a salutation to the homeless problem in Britain, Mr Furzer says his designs would allow homeless individuals a "night's rest, to give them a bit of an escape for a few hours."
"It's time we changed our attitudes towards homeless people. They have the right to be treated with the same respect as anyone else. After all, it could happen to any of us," he added.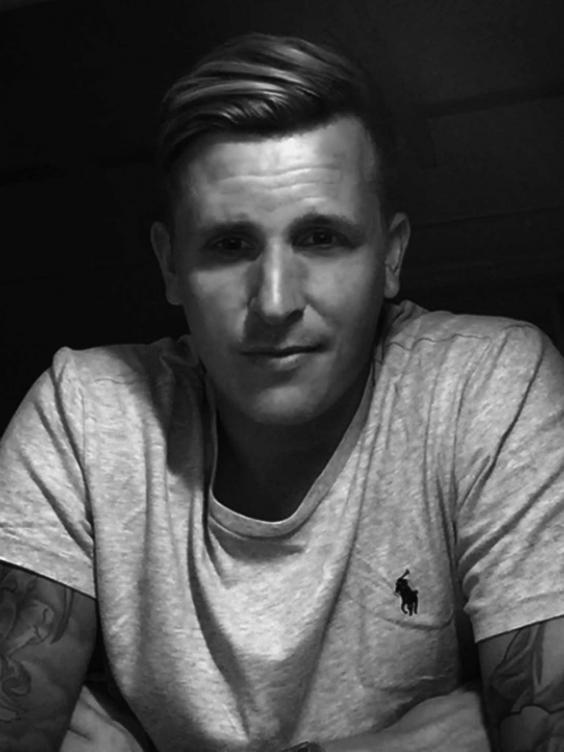 The architectural technician hopes that his pods – where the average user could stay for four to eight hours – could be donated to a homeless charity, who would be able to monitor their use.
Reuse content