The sister of a soldier who died 18 days after his benefits were stopped is appealing for funds to fight for a public inquest into whether the Department for Work and Pensions contributed to his death.
David Clapson, who served as a Lance Corporal in Belfast during the height of the Troubles, passed away in his flat in July 2013 from diabetic ketoacidosis – caused by an acute lack of insulin. His body was found a few metres away from a pile of CVs and he had £3.44 in his bank account. 
Two weeks before the 59-year-old died the Department for Work and Pensions had sanctioned him for a month, after he missed two appointments. His £71.70 a week Job Seekers Allowance payments were immediately stopped.  When Gill Thompson discovered her brother's body, she found his electricity had been cut off, meaning the fridge where he stored his insulin was no longer working. 
With no money for his electricity meter, his family claim he was unable to chill his insulin in the height of summer. He also was found to have no food in his stomach when he died.  
Speaking to The Independent, Ms Thompson said: "In my opinion, it [the benefit sanction] was a death sentence". 
After exhausting other avenues Ms Thompson has now launched a crowd funding campaign to raise money to enable her to fight for a public inquest into his death. "The sanctioning took away his lifeline," she added.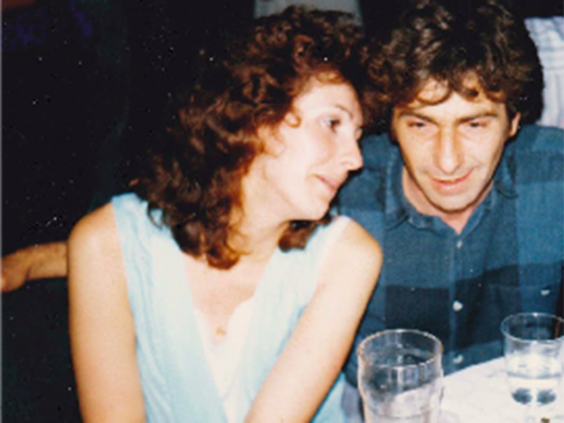 The £10,000 she hopes to raise will pay towards instructing lawyers, accessing records and seeking expert advice to "build the strongest case" for an inquiry. Leigh Day, the law firm representing Ms Thompson, has added that rendering a person unable to afford food or to chill their insulin "is likely to have fatal consequences". 
Ms Thompson said to The Independent she was not after revenge. "For me, David's gone and there's nothing I can do. All I want is for lessons to be learned and acted upon. What I am trying to do is show their [the DWP] actions didn't help David. Hopefully by doing this I can help others…prevent further deaths. People are still dying." 
She added: "These are not criminal offences; these are things that happen – missing appointments. I'm sure all of us have missed a couple appointments in our lives. But to be punished with such cruelty and such severity I just don't feel the need. As we speak, hundreds of thousands of people out there are suffering – they've got nothing to look forward to. This is why I'm doing it. For me, David didn't have help. I'm just asking for help.
The most ridiculous reasons people had their benefits sanctioned
The most ridiculous reasons people had their benefits sanctioned
1/16

"One case where the claimant's wife went into premature labour and had to go to hospital. This caused the claimant to miss an appointment. No leeway given"

2/16

"It's Christmas Day and you don't fill in your job search evidence form to show that you've looked for all the new jobs that are advertised on Christmas Day. You are sanctioned. Merry Christmas"

3/16

"You apply for three jobs one week and three jobs the following Sunday and Monday. Because the job centre week starts on a Tuesday it treats this as applying for six jobs in one week and none the following week. You are sanctioned for 13 weeks for failing to apply for three jobs each week"

4/16

"A London man missed his Jobcentre appointments for two weeks because he was in hospital after being hit by a car. He was sanctioned"

2011 Getty Images

5/16

"You've been unemployed for seven months and are forced onto a workfare scheme in a shop miles away, but can't afford to travel. You offer to work in a nearer branch but are refused and get sanctioned for not attending your placement"

2013 Getty Images

6/16

"You are a mum of two, and are five minutes late for your job centre appointment. You show the advisor the clock on your phone, which is running late. You are sanctioned for a month"

7/16

"A man with heart problems who was on Employment and Support Allowance (ESA) had a heart attack during a work capability assessment. He was then sanctioned for failing to complete the assessment"

Copyright (c) 2015 Rex Features. No use without permission.

8/16

"A man who had gotten a job that was scheduled to begin in two weeks' time was sanctioned for not looking for work as he waited for the role to start"

9/16

"Army veteran Stephen Taylor, 60, whose Jobseeker's Allowance (JSA) was stopped after he sold poppies in memory of fallen soldiers"

2014 Getty Images

10/16

"A man had to miss his regular appointment at the job centre to attend his father's funeral. He was sanctioned even though he told DWP staff in advance"

2014 Getty Images

11/16

"Ceri Padley, 26, had her benefits sanctioned after she missed an appointment at the jobcentre - because she was at a job interview"

Jason Doiy Photography

12/16

"A man got sanctioned for missing his slot to sign on - as he was attending a work programme interview. He was then sanctioned as he could not afford to travel for his job search"

2012 Getty Images

13/16

"Mother-of-three Angie Godwin, 27, said her benefits were sanctioned after she applied for a role job centre staff said was beyond her"

14/16

"Sofya Harrison was sanctioned for attending a job interview and moving her signing-on to another day"

15/16

"Michael, 54, had his benefits sanctioned for four months for failing to undertake a week's work experience at a charity shop. The charity shop had told him they didn't want him there"

16/16

"Terry Eaton, 58, was sanctioned because he didn't have the bus fare he needed to attend an appointment with the job centre"
"To lead someone, even healthy, without food and any means for two weeks is going to have some drastic effect. You don't know what's round the corner. I'm 59 now – my brother's age – luckily I'm OK and I'm working. But who knows what could hit me next year or the year after. Then what happens… are they going to do the same to me? You just don't know."
In 2014 Ms Thompson started a petition with Change.org that gained over 200,000 signatures, helping to secure a Parliamentary Select Committee Inquiry in March 2015, which came up with 26 recommendations.  
However, the Government rejected her calls for an independent review into her brother's death and the deaths of others in similar circumstances. They also rejected the recommendation of the select committee that the number of peer reviews into deaths of persons subject to a sanction be made public.   
During the inquiry, in an emotional confrontation last February, Ms Thompson presented an image of her late brother to the former Employment Minister Esther McVey. "A diabetic cannot wait two weeks," she said – in reference to the amount of time a Jobseeker's Allowance claimant, when sanctioned, has to wait to receive a hardship payment.
"'It's complicated.' That's all she [Esther McVey] said to me."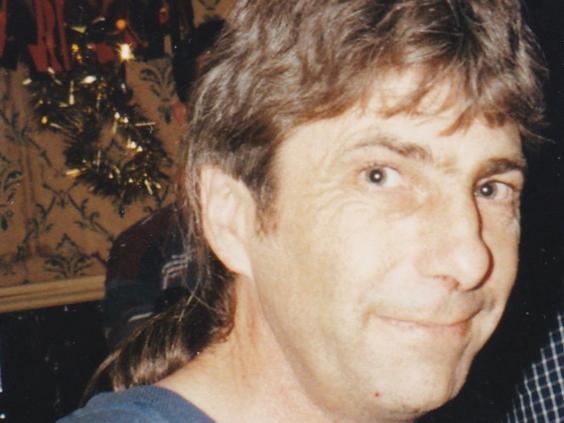 Merry Varney from the law firm Leigh Day who is representing Ms Thompson in her fight for an inquest into her brother's death, said:  "David had a made a significant contribution to the wider public good, working in the Forces at a difficult time and later providing personal care for his elderly mother. At the time he needed support, he was made destitute for failing to attend a meeting.   
"Managing Type 1 Diabetes requires good nutrition and regular insulin injections. Rendering a person unable to afford food and/or unable to chill their insulin is likely to have fatal consequences. David's death must be investigated to make sure safeguards are in place to protect others and to establish whether the DWP knowingly cut off David's lifeline."
A spokesperson for the Department for Work and Pensions said: "Our sympathies are with the family of Mr Clapson." 
They added: "Decisions on sanctions aren't taken lightly — they are only ever used as a last resort and after we have taken every opportunity to contact the individual… Even when someone is sanctioned they can still get financial support through the hardship fund and we continue to spend around £80bn a year on working age benefits to ensure a safety net is in place….Mr Clapson did not appeal or ask for a reconsideration of the sanction, or apply for a hardship payment."
Shadow Minister for Disabled People, Debbie Abrahams MP, who has been a long standing supporter of Ms Thompson's campaign to have a full independent inquiry into her brother's death, said: "Gill is a quiet but immensely strong and determined woman who will not let this Government get away with their ideologically driven agenda to hammer the sick and disabled in our society.
"Gill is just one of thousands of family members and friends left devastated by the misery Iain Duncan Smith's sanctions regime has been inflicting on vulnerable people over the last few years.
"Politicians like me can shout from the rooftops of Parliament about the injustices that are being meted out by this Government but it really does take brave people like Gill to bring issues like this to the public's attention and she deserves our support and admiration for doing so."
Reuse content