Coffee is at risk of running out by the end of the century as a result of intensive farming and climate change, scientists have warned.
Eighty scientists have published a report warning that two-thirds of land used to grow coffee beans in African could be "unviable" by 2100 unless new plantations are created.
Countries such as Ethiopia could be particularly affected, with others outside of Africa such as Brazil already struggling with drought as a result of changes in the climate.
Other crops such as bananas and beans could also suffer and be replaced by other vegetables such as yams, the report said.
Monique Simmonds, deputy director of science at Kew which produced the report, said a "narrow range of diversity" within domesticated coffee plants had left the beans vulnerable.
"If we hadn't had the effect of environmental factors, including climate change and drought, then we would likely still be able to grow the varieties of coffee we're currently growing at the moment," she told The Independent.
"There is great concern."
But the report also showed that agriculture was the main reason at least one in five plant species is sliding towards extinction every year.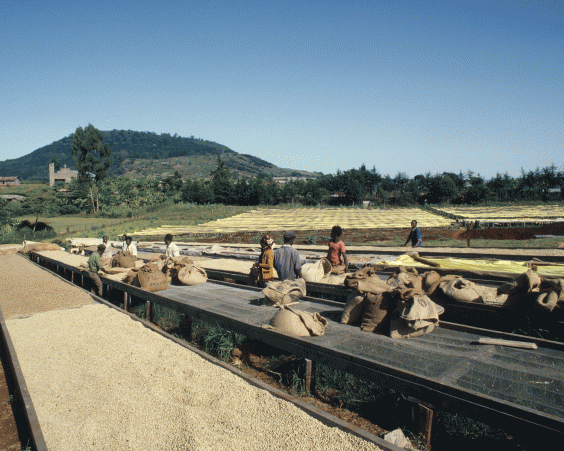 A need for coffee would have to be weighed alongside factors such as the environmental impact of continuing to farm it and the livelihoods of the people growing it.
"Coffee is one of the most important commodities after oil if you look at world markets," said Dr Simmonds.
"As a coffee drinker I must admit I like my coffee, and it supplies a whole load of income in Ethiopia.
"Wheat also doesn't naturally grow in Ethiopia, whereas coffee grows naturally.
"If we are going to replace coffee we would have to look at what is indigenous to that area."
New coffee areas at higher elevations, where rain will be still fall, could also help the sector make it through until at least "the end of this century."
Climate change will reportedly affect other crops too and will require new staple crops, such as yams, to feed the world.
Bananas, kidney beans and sweetcorn could fare badly, according to the report, as a third of their land is expected to be unusable by 2100.
Around 143,000,000 60kg bags of coffee were produced globally in 2015/16 - up 1.4 per cent on the previous year.
Demand is greatest in countries such as Canada, Japan, Norway, the US and much of the EU, with Algeria, Australia, Russia, South Korea and Turkey among those which has seen a significant spike in demand.
The UK drinks on average 70 million cups of cofee a day, which is about 500g of coffee per person per year.
Yams and other types of sweet potato have yet to become a staple part of the British diet, with less than half of the UK buying them frequently.