The murder of former Russian spy Alexander Litvinenko is not the first time the Kremlin's secret services have been implicated in deaths on British soil.
Sir Robert Owen's inquiry found that Vladimir Putin "probably" approved an operation by intelligence agency the FSB to assassinate the MI6 informer.
It named two men suspected of poisoning Mr Litvinenko using polonium-210 at a Mayfair hotel, who both deny any involvement.
But the Litvinenko case is just one of a long line of mysterious deaths where Russian involvement has been suspected.
Boris Berezovsky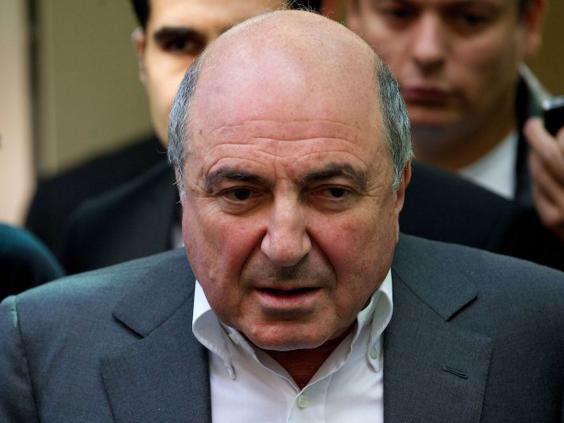 The Russian oligarch and vocal critic of Mr Putin was found dead at his home in Berkshire in 2013 after appearing to have hung himself but the cause of death has never been solved.
Having fled Russia in 2000 as fraud charges loomed, he was granted political asylum in the UK in 2003 and became part of what was known as the "London circle" of Russian exiles including Mr Litvinenko.
One assassination plot was reported in 2003 and British police intercepted an alleged Russian hitman in a London hotel in 2007 but a coroner recorded an open verdict in his eventual death.
Police concluded that Mr Berezovsky had hung himself but a forensic pathologist hired by his relatives told the inquest that he believed someone had strangled the former billionaire to death.
Professor Bernd Brinkman pointed out that the dead man's face was deep purple, when hung bodies are normally very pale, and said the marks around Mr Berezovsky's neck did not match the "V-shape" seen in hanging.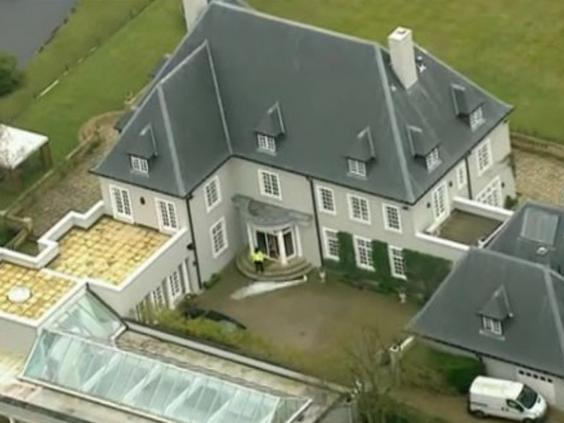 There were several other inconsistencies in the case. A paramedic's radiation alarm was also set off when he entered the house and a mystery fingerprint found in the bathroom with Mr Berezovsky's body was never identified.
His family and friends said they did not believe he would commit suicide, citing the fact he had recently booked a holiday and was seeing improvement in his finances.
Before his death, Mr Berezovsky spoke of "enemies in Russia who were trying to destroy him" and his daughter, Elizaveta, told how she feared that he had been assassinated by the Kremlin for claiming that the Russian President was a "danger to the world".
Speaking following the Litvinenko inquiry's result, a spokesperson for the Russian foreign ministry called Mr Berezovsky a "key witness", hinting at the alternative theories that the oligarch either killed his friend himself or was involved in a polonium smuggling operation that caused Mr Litvinenko's accidental death.
Mr Berezovsky denied the claims and sued Russian state television over the allegations in 2010.
In a statement in August, the UK Russian Embassy said British intelligence services "messed up their own games with Mr Litvinenko and Mr Berezovsky and now wish to cover up their institutional incompetence". 
Alexander Perepilichny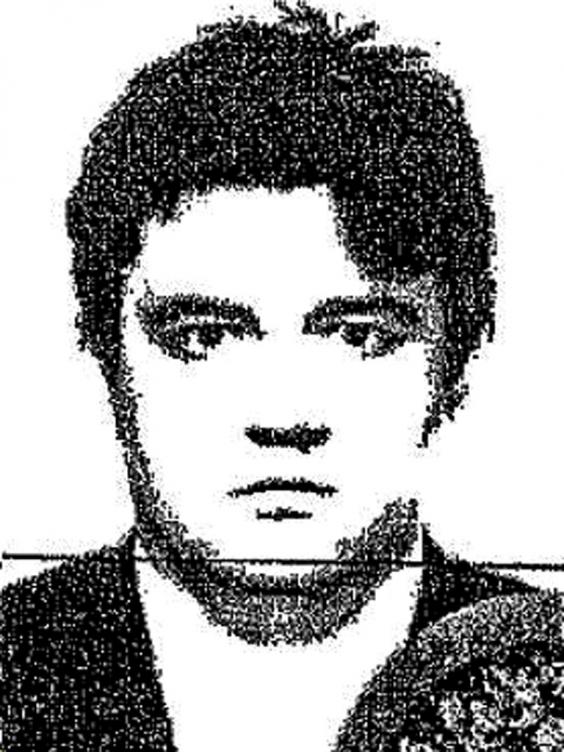 The 44-year-old Russian businessman was helping Swiss prosecutors uncover a powerful fraud syndicate by providing evidence against corrupt politicians and officials when he died in unexplained circumstances.
Mr Perepilichny collapsed while running near his Surrey home in November 2012 and although his death was originally attributed to a heart attack from natural causes, traces of a chemical found in a poisonous plant were later found in his stomach.
Lawyers for financial firm Hermitage Capital Management, which had been leading the fraud investigation, said that Russia's FSB internal security service may have been involved.
The firm alleged that Mr Perepilichny could have been killed for helping it uncover a money-laundering operation at a pre-inquest hearing in September last year.
Geoffrey Robertson QC, representing the company, said: "A Russian dies in Britain, that is not relevant. If that Russian dies by an obscure poison known only by the FSB, that is relevant.
"The FSB is the core element of Russian government that was involved in the [Alexander] Litvinenko case and may well be involved in this case…at this stage there is very strong circumstantial evidence that he [Mr Perepilichny] was murdered because of the assistance he was giving to Hermitage."
The full inquest was expected to start in February at the earliest.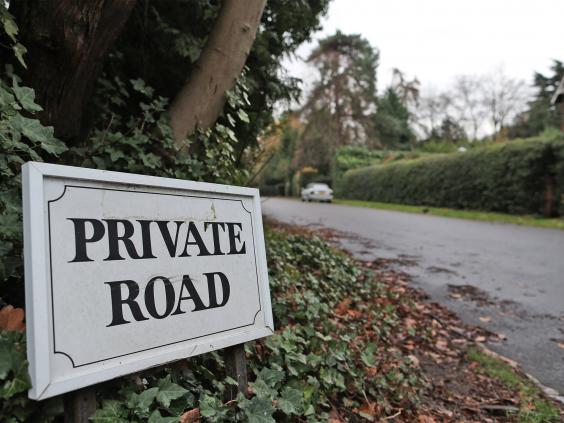 Hermitage Capital Management CEO Bill Browder wrote a letter to police detailing the Russian's involvement, telling the BBC: "We said he was a healthy 44-year-old old man who suddenly dropped dead after handing over documents [to us]."
William Hague, then the Foreign Secretary, raised the issue with his Russian counterpart.
"To date there has been no meaningful progress towards establishing the circumstances surrounding his death," he told the Interfax news agency, seemingly hinting at Russian involvement.
"I have urged my Russian counterpart to ensure that those responsible are brought to justice without further delay, and measures are put in place to prevent such cases from happening again."
Georgi Markov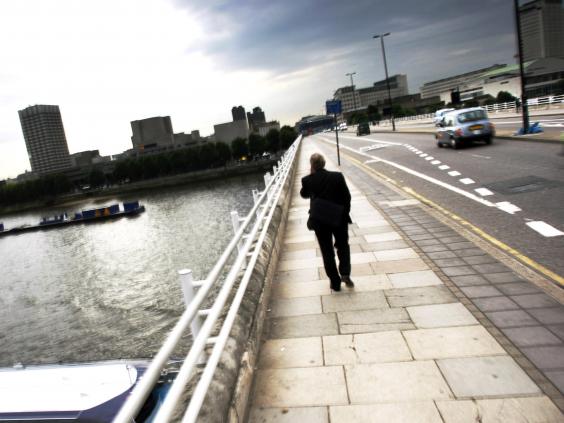 One of the most infamous Russian-linked murders in British soil came during the height of the Cold War in 1978.
Mr Markov was walking across Waterloo Bridge in London when he was stabbed with a umbrella. He died four days later of ricin poisoning.
The author and playwright defected to the West from Bulgaria in 1969 and became an outspoken critic of the communist regime while working as a journalist for the BBC World Service.
Pathologists examining his body discovered a pin-head sized metal pellet embedded in Markov's leg that had delivered the deadly dose of ricin.
 In 1990, the Russian-British double agent Oleg Gordievski claimed that the KGB had supplied the poison and developed the complex delivery system used by Bulgarian secret agents. 
Two years later, another former Soviet spy, Oleg Kalugin, claimed Bulgaria's former communist dictator Todor Zhikov had personally ordered the assassination after two previous attempts failed.
Other linked cases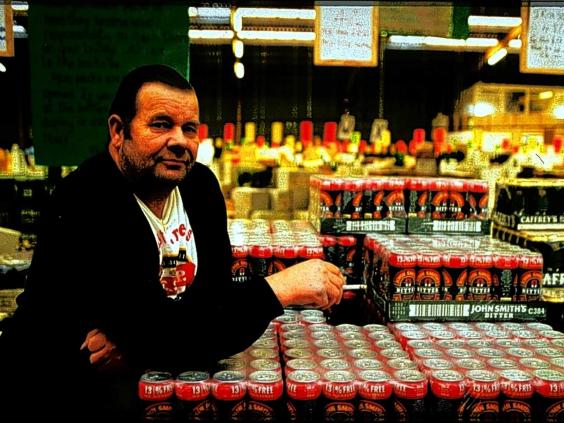 The spokesperson for the Russian Embassy named a British man, David West, while dismissing the results of the Litvinenko Inquiry.
Calling him a "key witness" to the murder, she said traces of polonium were found at his night club and questioned the circumstances of his death in 2014.
The two former KGB agents accused of murdering Mr Litvinenko had visited Hey Jo and the discovery was used by British investigators as evidence of their involvement.
But there appears to have been no intelligence link – British or Russian – in Mr West's death.
His son, also called David West, admitted stabbing the 70-year-old during an argument and was jailed for 13-and-a-half years in November.
The Litvinenko files: Was he really murdered?
The Litvinenko files: Was he really murdered?
1/8

Alexander Litvinenko in his hospital bed at University College Hospital, London, shortly before he died © PA

2/8

Russian President Vladimir Putin stands accused of ordering the murder of Litvinenko © AP

3/8

Litvinenko's widow, Marina, wants an official inquiry into her husband's death © PA

4/8

Former KGB agent Andrei Luguvoi at target practice © AP

5/8

Litvinenko's funeral took place at Highgate Cemetery in north London in December 2006 © EPA

6/8

Marina Litvinenko listens as Alex Goldfarb reads her husband's final statement in London last November © AFP/Getty Images

7/8

Russian exile, multi-millionaire property magnate, and perpetual thorn in Putin's side, Boris Berezovsky was a constant presence behind the scenes © AFP/Getty Images

8/8

In memoriam: a candlelit tribute to Litvinenko in Helsinki the day after his death © AFP/Getty Images
A judge said West called police admitting the crime, telling them he had "done everyone a favour" and was "glad he was dead".
There was also initial suspicion of Russian involvement in the death of The Times reporter Daniel McGrory in 2007.
He was found dead at his home five days before a television interview aired in which he talked of Mr Litvinenko being killed in a "state-sponsored assassination".
An inquest found the 54-year-old had died of a heart attack.
Another person who appeared on the same television show, Paul Joyal, was shot several days later in an unsolved attack outside his home.
He survived the shooting, which police said appeared to stem from random street crime, but friends told the Washington Post it may have been politically motivated.
Oleg Kalugin, a former KGB agent and Mr Putin's former boss, had met Mr Joyal for drinks hours before the shooting and said he "would not rule anything out".