Police are to invoke secrecy laws to seek to withhold dozens of documents relating to the possible murder of a Russian whistleblower living in Britain, who may have been poisoned on Moscow's orders, from the forthcoming inquest into his death.
Alexander Perepilichnyy, 44, collapsed and died outside his luxury home on a gated Surrey estate in November 2012 after he had given evidence to Swiss prosecutors implicating Russian officials and mafia figures in a $230m (£150m) tax fraud. His death was initially declared non-suspicious but traces of chemicals linked to a rare poison known to be used by Russian assassins were later found in his stomach.
The inquest to establish the cause of Mr Perepilichnyy's death, initially due to take place last May, has been long delayed while further tests were undertaken to try to establish whether a lethal extract from the plant Gelsemium elegans, found only certain parts of India and China, was used to murder the businessman as part of a claimed "reprisal killing" for exposing corruption at the heart of the Russian  state.
But Surrey Police, which declared in 2013 that it was satisfied there had been "no third-party involvement" in the Russian's death, has been accused of a "cover up" and "unacceptable" conduct after it told the coroner that it intends to apply to withhold up to 49 documents from a full inquest due next month under Public Interest Immunity (PII) legislation.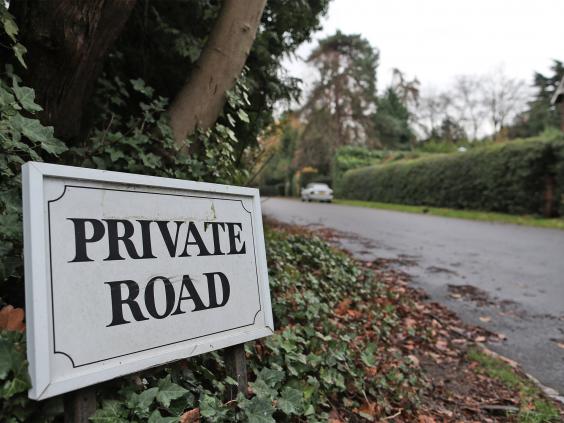 The PII rules, which are normally only invoked with the authorisation of either the Home or Foreign Secretaries, allow the authorities to apply to the courts or a coroner to keep material out of the public domain in legal proceedings where they fear its disclosure will damage national security or adversely affect Britain's international relations. PII has previously been invoked by the security services - MI5 and MI6 - to maintain operational secrecy, including protecting the identity of agents or informants.
At a pre-inquest hearing in Woking it emerged that the Surrey force, which is likely to face strong criticism if it is proven that Mr Perepilichnyy did not die from natural causes such as a sudden heart attack, gave notice last week that it intends to invoke the PII rules - the first time it has signalled such a move concerning its investigation into the Russian's death.
Geoffrey Robertson QC, acting for Hermitage Capital Management, a London-based investment company which was the victim of the alleged £150m money laundering fraud and was being helped by Mr Perepilichnyy, told the court that Surrey Police had shown "years of disrespect" with delays to the inquest proceedings.
Describing the PII application as  "extraordinary", he added: "There has been a cover up. This is the very first time that the police have raised the subject of a PII situation."
The claims were strongly contested by the police force, whose lawyers said officers had reasons for seeking the PII ruling which could not be disclosed in public and also denied that they were intending to ask for a private hearing with Senior Surrey Coroner Richard Travers to be held without a legally-required tape recording.
UK news in pictures
UK news in pictures
1/30 24 May 2016

Members of the public enjoy the gardens at the 2016 Chelsea Flower Show at Royal Hospital Chelsea in London

Getty Images

2/30 23 May 2016

Chelsea Pensioners walk through the 5000 Poppies Garden at the Chelsea Flower Show in London, the garden, created by Australians Lynn Berry and Margaret Knight is a tribute to their fathers who both fought in WWII

Getty Images

3/30 23 May 2016

4-18 NOW and Brighton Festival light up Brighton Pavilion for Dr Blighty, which commemorates the Indian soldiers who fought for the allies in the First World War

Getty Images

4/30 22 May 2016

Spectators watch as Conductor Valery Gergiev leads the London Symphony Orchestra during The 5th edition of BMW LSO Open Air Classics performed in Trafalgar Square in London

Getty Images

5/30 21 May 2016

A flare goes off during the Scottish Cup Final between Rangers and Hibernian at Hampden Park in Glasgow

Getty Images

6/30 20 May 2016

Leader of the United Kingdom Independence Party (UKIP) Nigel Farage waves from a campaign bus in Westminster in London. The party unveiled a tour bus as part of their campaign to leave the European Union ahead of the EU referendum

Getty Images

7/30 19 May 2016

Cadbury has unveiled the UK's first ever Monster Truck taxi. The vehicle takes to the streets of London and will then set off on a journey across the country, making a stop in Manchester, Birmingham and Liverpool where it will give chocolate fans the chance to enjoy an exhilarating experience inside the cab, as well as sample some delicious new product

8/30 19 May 2016

Greenpeace activists hang banners on the front of the British Museum in London. The protest was aimed at BP's sponsorship of one of the Museum's new exhibits 'Sunken Cities'

Getty Images

9/30 18 May 2016

Britain's Queen Elizabeth II reads the Queen's Speech during the State Opening of Parliament in the House of Lords in London

AP

10/30 17 May 2016

Nadiya Hussain poses with a Great Fire of London inspired bake at The London Dungeon, which marks the 350th anniversary of the Great Fire of London

Getty Images

11/30 16 May 2016

A huge six-metre statue of Monkey has sailed down the Thames, enjoying a fresh tasting cup of PG tips Green Tea. The two-storey topiary was crafted from 110,486 fabricated green tea leaves

PA

12/30 15 May 2016

Camilla, Duchess of Cornwall, Prince Philip, Duke of Edinburgh and Catherine, Duchess of Cambridge along with Queen Elizabeth II during the final night of the Queen's 90th birthday celebrations in Windsor

Getty Images

13/30 14 May 2016

Participants gather in Clerkenwell ahead of the annual Tweed Run in London. The Tweed Run sees cyclists in vintage and period dress ride through the city

Getty Images

14/30 13 May 2016

Managing Director of the International Monetary Fund Christine Lagarde meets with Britain's Chancellor George Osborne at the Treasury, prior to a press conference in London. The IMF Director warned of the risks to the UK economy should British voters chose to quit the EU in the forthcoming referendum during the conclusion of their Article IV mission to the United Kingdom

Getty Images

15/30 12 May 2016

Protesters throw fake money as they take part in a demonstration against tax havens in London. The protest, organised by Oxfam, ActionAid and Christian Aid, turned part of Trafalgar Square into a 'tropical tax haven' to highlight tax dodging as an international corruption summit hosted by David Cameron was held in nearby Lancaster House

Getty Images

16/30 11 May 2016

Patricia Scotland (R), secretary-general of the Commonwealth walks with Nigerian President Muhammadu Buhari (C) on their way to address delegates at a conference to tackle corruption at the Commonwealth Secretariat in London

Getty Images

17/30 10 May 2016

Jeremy Corbyn speaks beside shadow Minister for Young People and Voter Registration, Gloria De Piero (2nd L) and deputy leader of the Labour Party, Tom Watson (L), in front of the 'Labour In For Britain' campaign bus at a launch in central London

Getty Images

18/30 9 May 2016

British Prime Minister David Cameron delivers a speech on the European Union (EU), at the British Museum in London. Prime Minister David Cameron warned that if Britain left the European Union it would put peace and stability on the continent at risk

Getty Images

19/30 8 May 2016

Mary Berry and Nadiya Hussain attend the House Of Fraser British Academy Television Awards 2016 at the Royal Festival Hall in London

Getty Images

20/30 7 May 2016

Britain's incoming London Mayor Sadiq Khan attends his swearing-in ceremony at Southwark Cathedral. London's new mayor Sadiq Khan thanked voters for choosing 'unity over division' as he was elected Saturday, becoming the first Muslim leader of a major Western capital

Getty Images

21/30 6 May 2016

Scotland's First Minister and SNP leader Nicola Sturgeon addresses the media outside Bute House, the official residence of the Scottish First Minister, in Edinburgh. Scottish nationalists won a third term in power but lost their outright majority in one of a series of local and regional elections seen as a key test for Labour leader Jeremy Corbyn

Getty Images

22/30 5 May 2016

Labour Party Mayoral candidate Sadiq Khan and his wife Saadiya pose outside The Richardson Hall St Alban's Church Centre in Streatham after casting their votes in London's Mayoral and Assembly elections

Getty Images

23/30 4 May 2016

An elderly couple relax in the afternoon sunshine in Green Park, central London

Getty Images

24/30 3 May 2016

A London Air Ambulance takes off from Parliament Square in London. The Air Ambulance is thought have been for a man who jumped off Westminster Bridge

Getty Images

25/30 2 May 2016

Leicester City fans celebrate their team becoming the English Premier League champions in central Leicester, after Chelsea held Tottenham Hotspur to a 2-2 draw. Leicester City completed their fairytale quest for the Premier League title after Eden Hazard's stunning late goal earned Chelsea a 2-2 draw with second-place Tottenham Hotspu

EPA

26/30 1 May 2016

Demonstrators from the Democratic Party of Alahwaz protest in Trafalgar Square during a May Day rally in London

Getty Images

27/30 30 April 2016

Sir David Attenborough and David Mooney attend the launch of the London Wildlife Trust's new Flagship nature reserve Woodberry Wetlands in London

Getty Images

28/30 29 April 2016

Sir Peter Soulsby, Mayor of Leicester hangs a 10ft Leicester City FC scarf around the Liberty Statue during a Leicester Backing the Blues Campaign in support of Leicester City

Getty Images

29/30 28 April 2016

SNP leader Nicola Sturgeon is given a kiss by five-year-old Holly in South Queensferry. Sturgeon has launched her party's final week of campaigning setting off on a seven day push for votes around Scotland

Getty Images

30/30 27 April 2016

Floral tributes to the victims of the Hillsborough disaster lie at the foot of the Hillsborough memorial at St John's gardens in Liverpool. Thousands of sympathisers were expected to pay an emotional tribute to the Hillsborough disaster victims after a landmark inquest found that 96 Liverpool football fans were unlawfully killed

Getty Images
Charlotte Ventham, for Surrey Police, told Mr Travers: "I cannot let it pass without comment that Surrey Police are somehow guilty of some sort of cover up of documents which you require to conduct your inquest or that we are urging upon this court some sort of unlawful procedure with regard to PII.
"Both of these serious allegations are very firmly rebutted and refuted."
The court heard that the 49 documents, including four which have only come to light in recent days, related to material gathered by detectives and a number of reports compiled by investigators concerning the Perepilichnyy case, some of which may also be subject to legal protection governing communication between lawyers and their clients.
Mr Robertson said the court should also be satisfied that police were not seeking to apply PII rules to "sensitive or private" information concerning Mr Perepilichnyy which might fall outside the interests of national security.
The hitherto healthy investment manager had arrived in Britain in 2010 and came forward as a whistleblower in the Sergei Magnitsky affair - the Russian lawyer who died in custody after exposing a multi-million dollar fraud against Hermitage involving corrupt officials and a mafia money laundering network.
Mr Perepilichnyy took out life insurance policies worth £3.5m shortly before his death and reportedly said he had received death threats from Russia in connection with the case.
Previous hearings have been told that circumstantial evidence exists to suggest that he may have been killed by or with the knowledge of the Russian internal security service - the FSB - because of the help he was giving to Hermitage and the Swiss authorities.
The court heard that a further hearing will be held at the end of this month to decide on the PII request. Toxicology evidence on whether the substances found in the Mr Perepilichnyy's body can be firmly linked to Gelsemium is expected to be heard during the opening days of the inquest due in February.
Explainer: Public Interest immunity
The principle in English justice that all sides in legal proceedings must disclose to each other any relevant evidence comes with an iron-clad exception known as Public Interest Immunity.
PII is the procedure under which the public authorities - from the police to the security services to individual government departments - can apply to the courts or a coroner to remove from a legal case material would be damaging on several narrow grounds, including endangering national security or international relations, if disclosed.
In normal circumstances, police or prosecutors will be required to provide to a judge the material they seek to withhold and the reasons why it should remain secret. The judge can then decide whether to share that material with other parties (while ordering that it not be made public) or simply rule on whether the PII requirements are met.
PII applications remain unusual but the authorities have in the past been successful in obtaining exceptions, which are often also authorised by a minister, for cases such as protecting a police or intelligence service informant.