Police are to invoke secrecy laws to seek to withhold dozens of documents relating to the possible murder of a Russian whistleblower living in Britain, who may have been poisoned on Moscow's orders, from the forthcoming inquest into his death.
Alexander Perepilichnyy, 44, collapsed and died outside his luxury home on a gated Surrey estate in November 2012 after he had given evidence to Swiss prosecutors implicating Russian officials and mafia figures in a $230m (£150m) tax fraud. His death was initially declared non-suspicious but traces of chemicals linked to a rare poison known to be used by Russian assassins were later found in his stomach.
The inquest to establish the cause of Mr Perepilichnyy's death, initially due to take place last May, has been long delayed while further tests were undertaken to try to establish whether a lethal extract from the plant Gelsemium elegans, found only certain parts of India and China, was used to murder the businessman as part of a claimed "reprisal killing" for exposing corruption at the heart of the Russian  state.
But Surrey Police, which declared in 2013 that it was satisfied there had been "no third-party involvement" in the Russian's death, has been accused of a "cover up" and "unacceptable" conduct after it told the coroner that it intends to apply to withhold up to 49 documents from a full inquest due next month under Public Interest Immunity (PII) legislation.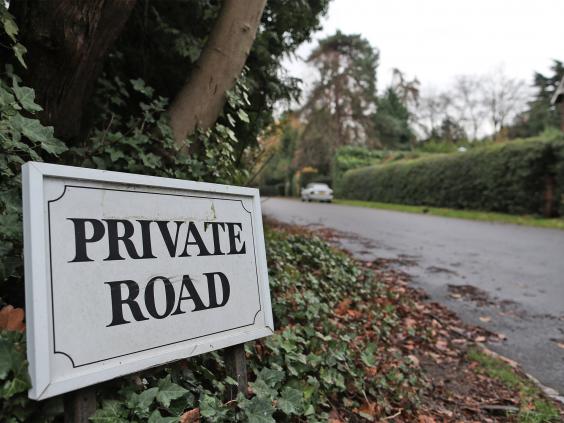 The PII rules, which are normally only invoked with the authorisation of either the Home or Foreign Secretaries, allow the authorities to apply to the courts or a coroner to keep material out of the public domain in legal proceedings where they fear its disclosure will damage national security or adversely affect Britain's international relations. PII has previously been invoked by the security services - MI5 and MI6 - to maintain operational secrecy, including protecting the identity of agents or informants.
At a pre-inquest hearing in Woking it emerged that the Surrey force, which is likely to face strong criticism if it is proven that Mr Perepilichnyy did not die from natural causes such as a sudden heart attack, gave notice last week that it intends to invoke the PII rules - the first time it has signalled such a move concerning its investigation into the Russian's death.
Geoffrey Robertson QC, acting for Hermitage Capital Management, a London-based investment company which was the victim of the alleged £150m money laundering fraud and was being helped by Mr Perepilichnyy, told the court that Surrey Police had shown "years of disrespect" with delays to the inquest proceedings.
Describing the PII application as  "extraordinary", he added: "There has been a cover up. This is the very first time that the police have raised the subject of a PII situation."
The claims were strongly contested by the police force, whose lawyers said officers had reasons for seeking the PII ruling which could not be disclosed in public and also denied that they were intending to ask for a private hearing with Senior Surrey Coroner Richard Travers to be held without a legally-required tape recording.
UK news in pictures
UK news in pictures
1/30 1 July 2016

Demonstrators chant as they wave underwear and placards with the words "Liar Liar Pants On Fire" written on them outside the home of former London Mayor Boris Johnson

Getty Images

2/30 30 June 2016

Justice Secretary and leading Brexit campaigner Michael Gove leaves his home in Kensington before announcing his intention to run to be the next Conservative Party leader and UK prime minister

Getty Images

3/30 29 June 2016

Spectators with umbrellas struggle against strong wind as stormy weather delays play at Wimbledon

REUTERS

4/30 28 June 2016

A couple kiss outside the Houses of Parliament during a protest aimed at showing London's solidarity with the European Union following the recent EU referendum

REUTERS

5/30 28 June 2016

Queen Elizabeth II & Prince Philip, Duke Of Edinburgh attend the unveiling of the Robert Quigg VC memorial statue in Bushmills village, Northern Ireland

Getty Images

6/30 27 June 2016

Opposition Labour party leader Jeremy Corbyn leaves after addressing a gathering of supporters demonstrating in Parliament Square, in central London

REUTERS

7/30 26 June 2016

A man dressed as Boris Johnson and Donald Trump prepare to take part in a tomato fight at the Glastonbury Festival 2016 at Worthy Farm

Getty Images

8/30 26 June 2016

People walk over Westminster Bridge wrapped in Union flags in central London. Britain's opposition Labour party plunged into turmoil and the prospect of Scottish independence drew closer, ahead of a showdown with EU leaders over the country's seismic vote to leave the bloc

AFP/Getty Images

9/30 25 June 2016

People pay tribute to the victims of the Orlando nightclub shooting as they take part in the annual Pride London Parade which highlights issues of the gay, lesbian and transgender community, in London

REUTERS

10/30 25 June 2016

Scotland's First Minister and Leader of the Scottish National Party (SNP), Nicola Sturgeon, addresses the media after holding an emergency Cabinet meeting at Bute House in Edinburgh, following the pro-Brexit result of the UK's EU referendum vote

AFP/Getty Images

11/30 24 June 2016

A man carries a EU flag, after Britain voted to leave the European Union, outside Downing Street in London

12/30 23 June 2016

AFP/Getty Images

13/30 22 June 2016

British Prime Minister David Cameron poses for a photograph after addressing pro-EU "Vote Remain" supporters at rally in Bristol, whilst campaigning to avoid a Brexit, ahead of the 23 June EU referendum

AFP/Getty Images

14/30 21 June 2016

Scottish Conservative leader Ruth Davidson (left) and Mayor of London Sadiq Khan speak during the EU debate at Wembley Arena in London

Getty Images

15/30 20 June 2016

A full moon rises behind Glastonbury Tor as people gather to celebrate the summer solstice in Somerse

Getty Images

16/30 19 June 2016

Hot air balloons took to the air as part of the annual Lord Mayor's Hot Air Balloon Regatta, a charity event in aid of the Lord Mayor's Fund, in London

Getty Images

17/30 19 June 2016

Liberal Democrats leader Tim Farron (C) poses with supporters after arriving in the Liberal Democrat Vote Remain campaign bus, campaigning to avoid a Brexit in the EU referendum, during a launch event in east London

AFP/Getty Images

18/30 18 June 2016

A man lights a flare among pro-refugee activists rallying outside the French Embassy in central London, during a protest after most of an aid convoy of vehicles organised by campaign groups heading to northern France were turned back at the French frontier at the port of Dover

AFP/Getty Images

19/30 17 June 2016

Prime Minister David Cameron and Labour Leader Jeremy Corbyn arrive to pay their respects at the scene where Jo Cox was shot in Birstall

Getty Images

20/30 16 June 2016

Floral tributes and candles are placed by a picture of slain Labour MP Jo Cox at a vigil in Parliament square in London. Cox died after a shock daylight street attack, throwing campaigning for the referendum on Britain's membership of the European Union into disarray just a week before the crucial vote

AFP

21/30 15 June 2016

Boats from the 'Fishing for Leave' campaign group join a flotilla along the Thames River in London. The flotilla organised by members of the Fishing for Leave group, who are campaigning to leave the European Union ahead of the referendum on the 23 of June, was countered by boats representing the 'In' campaign

Getty Images

22/30 14 June 2016

A general view of the Tate Modern's new Switch House in London. The Tate Modern art gallery has unveiled its new Switch House building designed by architects Herzog & de Meuron

Getty

23/30 13 June 2016

Labour Leader Jeremy Corbyn (C) and Deputy Labour Leader Tom Watson (R) attend a vigil for the victims of the Orlando nightclub shooting, outside the Admiral Duncan pub on Old Compton Street in Soho, London

Getty Images

24/30 12 June 2016

A pigeon flies ahead of Britain's Queen Elizabeth and Prince Philip, and Princes William, Harry and Kate Duchess of Cambridge behind as they wave to guests attending the Patron's Lunch on the Mall, an event to mark her 90th birthday, in London

REUTERS

25/30 11 June 2016

A Guardsman faints at Horseguards Parade for the annual Trooping the Colour ceremony in central London

REUTERS

26/30 10 June 2016

The national service of thanksgiving for the 90th birthday of Britain's Queen Elizabeth II at St Paul's Cathedral in London, which is also the Duke of Edinburgh's 95th birthday

Getty Images

27/30 9 June 2016

Princess Anne, Princess Royal attends the Founders Day Parade at The Royal Hospital Chelsea in London

Getty Images

28/30 8 June 2016

Two women walk barefoot through heavy rain in Westminster in London. The Met Office has issued flood alerts for parts of the south east of England as torrential rain hit parts of the country

Getty Images

29/30 7 June 2016

An Osprey catches two Rainbow Trout at Rothiemurchus in Kincraig, Scotland. Ospreys migrate each spring from Africa and nest in tall pine trees around the Aviemore area, the raptor was hunted to the point of extinction in the Victorian era, their migratory habits eventually brought them back to Scotland with the first successful breeding pair being recorded in 1954

Getty

30/30 6 June 2016

David Cameron speaks at a Remain in the EU campaign event at the Oval cricket ground in London

Getty Images
Charlotte Ventham, for Surrey Police, told Mr Travers: "I cannot let it pass without comment that Surrey Police are somehow guilty of some sort of cover up of documents which you require to conduct your inquest or that we are urging upon this court some sort of unlawful procedure with regard to PII.
"Both of these serious allegations are very firmly rebutted and refuted."
The court heard that the 49 documents, including four which have only come to light in recent days, related to material gathered by detectives and a number of reports compiled by investigators concerning the Perepilichnyy case, some of which may also be subject to legal protection governing communication between lawyers and their clients.
Mr Robertson said the court should also be satisfied that police were not seeking to apply PII rules to "sensitive or private" information concerning Mr Perepilichnyy which might fall outside the interests of national security.
The hitherto healthy investment manager had arrived in Britain in 2010 and came forward as a whistleblower in the Sergei Magnitsky affair - the Russian lawyer who died in custody after exposing a multi-million dollar fraud against Hermitage involving corrupt officials and a mafia money laundering network.
Mr Perepilichnyy took out life insurance policies worth £3.5m shortly before his death and reportedly said he had received death threats from Russia in connection with the case.
Previous hearings have been told that circumstantial evidence exists to suggest that he may have been killed by or with the knowledge of the Russian internal security service - the FSB - because of the help he was giving to Hermitage and the Swiss authorities.
The court heard that a further hearing will be held at the end of this month to decide on the PII request. Toxicology evidence on whether the substances found in the Mr Perepilichnyy's body can be firmly linked to Gelsemium is expected to be heard during the opening days of the inquest due in February.
Explainer: Public Interest immunity
The principle in English justice that all sides in legal proceedings must disclose to each other any relevant evidence comes with an iron-clad exception known as Public Interest Immunity.
PII is the procedure under which the public authorities - from the police to the security services to individual government departments - can apply to the courts or a coroner to remove from a legal case material would be damaging on several narrow grounds, including endangering national security or international relations, if disclosed.
In normal circumstances, police or prosecutors will be required to provide to a judge the material they seek to withhold and the reasons why it should remain secret. The judge can then decide whether to share that material with other parties (while ordering that it not be made public) or simply rule on whether the PII requirements are met.
PII applications remain unusual but the authorities have in the past been successful in obtaining exceptions, which are often also authorised by a minister, for cases such as protecting a police or intelligence service informant.
Reuse content