A serial killer has been sentenced to life in prison for raping two teenage girls before strangling them to death with their own underwear 37 years ago.
Angus Sinclair, 69, was found guilty after his second trial for the "World's End murders", which were named after the Edinburgh pub where the two victims were last seen alive.
Described by one former detective on the case as "one of the most prolific killers of the modern age," police believe he may be responsible for several other unsolved deaths.
He will die in prison, after being jailed for life with a minimum of 37 years behind bars, meaning he would have to be 106 to be eligible for release.
The deaths of Christine Eadie and Helen Scott, both 17, in October 1977 became one of Scotland's highest-profile unsolved crimes for almost four decades.
Sinclair was previously put on trial in 2007 but was formally acquitted after a judge allowed the defence that there was insufficient evidence to prosecute.
He was accused of carrying out the attacks with his brother-in-law Gordon Hamilton, who died in 1996.
Today's conviction was the first under changes to Scotland's double jeopardy law, which allowed him to be re-tried.
The jury of nine women and six men at the High Court in Livingston took less than two-and-a-half hours to convict Sinclair unanimously of both charges after a five-week trial.
They were unaware that the defendant was a serial rapist who had already spent more than 30 years in prison.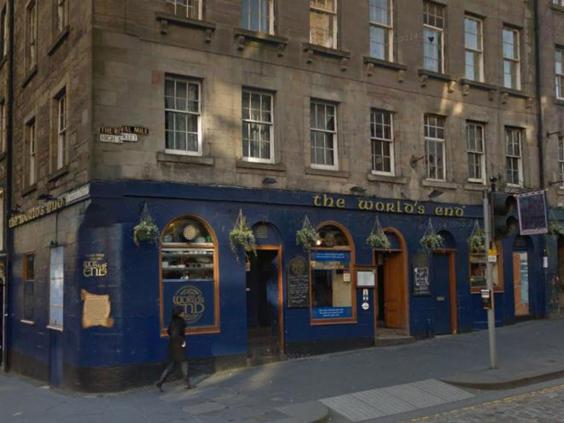 He was just 16 when he strangled eight-year-old Catherine Reehill to death in Glasgow in 1961, later pleading guilty to a charge of culpable homicide, the Scottish equivalent of manslaughter, and serving only six years in prison.
In 1982 he was convicted at the High Court in Edinburgh for a string of sex attacks on 11 young children - including three rapes.
While still in prison, he was given a life sentence in 2001 for the murder of 17-year-old Mary Gallacher, who was raped and stabbed in Glasgow in 1978 – a year after the World's End murders.
Allan Jones, a retired Detective Superintendent who investigated the case told Sky News he believed Sinclair may have been responsible for "far more deaths" than he has been convicted for.
He said he was aware of at least "six or so" other murders where Sinclair's trademark strangling and use of ligatures appeared.
"He's certainly one of the most evil individuals there's ever been in criminal history in Scotland," Mr Jones added.
"I have the personal view that he is one of the most prolific killers of the modern age."
The bodies of Miss Eadie and Miss Scott were discovered on October 16 1977, dumped in remote locations around five miles apart from each other in East Lothian with horrific injuries.
Miss Eadie's naked body was found at Gosford Bay, Aberlady, with a ligature around her neck, her mouth gagged with a pair of knickers and her wrists had tied behind her back.
She had been punched and kicked on her head and body, bitten, raped, bound and strangled.
Miss Scott's partially-clothed body had been dumped in a wheat field near Haddington. Her hands were also tied behind her back and a belt and a pair of tights had been used around her neck.
Raped, bound and throttled, she too had been punched and kicked, and her head had been stamped on. Police believe she may have been forced to walk barefoot into the field where she was murdered.
The court was told about the "terrible and life-changing" effect the murder had on Miss Scott's family.
Her father told the court his wife Margaret, who died in 1989, was never the same again after their daughter's death.
Morain Scott, 84, said the death of his daughter marked the start of his wife's ill health, while he has lived with the loss for more than 30 years and has "just kept going".
Lord Advocate Frank Mulholland, prosecuting, said Sinclair and Hamilton ended the girls' lives "like something that was wiped off a shoe".
Sentencing Sinclair, Lord Matthews said Sinclair had shown "not one ounce of remorse" for his crimes and was a "dangerous predator, who is capable of sinking to the depths of depravity".
Whatever dreams the girls had for their futures had "turned to nightmares" that night when they left the World's End pub, he added.
"Little were they to know that they had the misfortune to be in the company of two men for whom the words evil and monster seem inadequate," Lord Matthews told the court.
"Unless one day your conscience, if you have one, motivates you to tell the truth, no one other than you will ever know precisely what part you and Gordon Hamilton played in these awful events.
"Perhaps it does not matter. What does matter is that the girls were subjected to an ordeal beyond comprehension and then left like carrion, exposed for all to see, with no dignity, even in death.
"For them at least the nightmare is over and if they were not resting in peace before today I hope that they are now.
"The nightmare for their families and friends, on the other hand, has gone on from those first awful moments when they heard the news no one should hear until even now, 37 years later and counting. It will never end."
Additional reporting by PA
Reuse content