Anti-monarchy campaigners have reported Prince Andrew to the police for 'ramming open a park gate'.
The Duke of York allegedly caused several thousand pounds worth of damage to the gates of Windsor Great Park when he reportedly "rammed" against them with his Range Rover. A park worker told The Sun that the gate was designed to open automatically but that on this occasion: "For some reason the sensors didn't work. Instead of going a mile out of his way, he just decided to ram it open."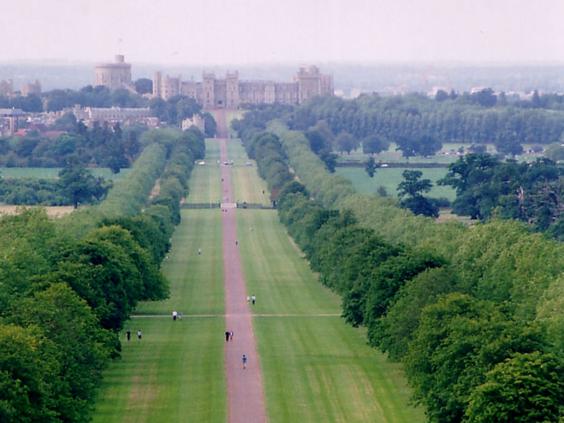 Following the alleged incident, Thames Valley Police told journalists that it was not able to investigate the allegations because no formal report had been made to them. However, a spokesperson for Republic, an organisation which campaigns for the abolition of the monarchy, has told The Independent that one of their members made a complaint to Thames Valley Police today to enable an investigation to occur.
Graham Smith, Republic CEO, told The Independent: "I expect the police to deal with this matter just as they would if the suspect were any other person. I cannot believe an ordinary member of the public would not be prosecuted for deliberately damaging these gates with their car. This is a matter of principle: will the royals be treated the same as the rest of us or is there a different law for them?
Prince Andrew: Life in pictures
Prince Andrew: Life in pictures
1/15 Prince Andrew

Prince Andrew, Duke of York arrives at the Royal Albert Hall on 8 November 2014 in London

2/15 Prince Andrew

Prince Andrew, the Duke of York (L) speaks to Queen Elizabeth II on the Queens stand during Derby day at the Epsom Derby Festival, in Surrey on 1 June 2013

3/15 Prince Andrew

Prince Andrew with his daughters Princess Eugenie and Princess Beatrice on the Balcony at Buckingham Palace, 2013

4/15 Prince Andrew

Princess Beatrice (C) poses for photograph with her parents, Britain's Prince Andrew, the Duke York (L) and Sarah Ferguson following her graduation ceremony at Goldsmiths College, in London, 2011

5/15 Prince Andrew

Prince Andrew's 'pointless plunge' down the Shard was the moment to take stock of his usefulness

Getty Images

6/15 Prince Andrew

Prince Andrew is the first royal to take and tweet a selfie

7/15 Prince Andrew

Prince Andrew with Bahrain's Crown Prince Salman bin Al-Khalifa at Royal Ascot in 2010

Getty

8/15 Prince Andrew

Prince Andrew with Ilham Aliyev, president of Azerbaijan in 2009

Rex Features

9/15 Prince Andrew

Prince Andrew with Indonesian President Susilo Bambang Yudhoyono on the first day of his state visit to London

Getty Images

10/15 Prince Andrew

Duke of York in his uniform

REX FEATURES

11/15 Prince Andrew

Britain's Prince Andrew speaks to the press during a meeting with Turkish Businessmen at Ciragan Palace in Istanbul on 26 May 2004

12/15 Prince Andrew

Wearing a traditional Guatemalan ceremonial jacket, Britains Prince Andrew, the Duke of York, turns on the tap innaugurating an irrigation system sponsored by the European community on 7 March 2002 in Nevaj, Guatemala

13/15 Prince Andrew

The newly wed Prince Andrew, the Duke of York and his wife Sarah Ferguson, the Duchess of York, wave to crowds on 23 July 1986 from the balcony of Buckingham Palace in London while Queen Elizabeth II and Queen Mother look on

14/15 Prince Andrew

Prince Andrew and Prince Edward with their governess, Lavinia Keppel, at the Children's Book Show in Westminster, London on 7 November 1969

15/15 Prince Andrew

Prince Andrew (bottom left) with his parents Queen Elizabeth II and Prince Philip and siblings, Prince Charles, Princess Anne, and little Prince Edward at Windsor Castle, 1965

Getty Images
"The Crown Estate also has questions to answer about why they haven't reported the incident. They are a nationally owned property portfolio that raises revenue for the tax payer. They have a duty to protect their assets and to be open and honest with the press."
The Independent has contacted Buckingham Palace and Thames Valley Police for comment.
Reuse content