A man is fighting for his life after being shot in the head inside a Chinese takeaway in Belfast in a suspected assassination attempt.
The 52-year-old victim, named locally as Harry McMahon, was sitting waiting for his food at the Joy King in Oldpark Road at 5.40pm on Friday when the attack happened.
The shooting was last night being linked to a feud between dissident republicans, the Belfast Telegraph reported.
Another man, in his 30s, was shot in both legs just two hours later in the Catholic New Lodge area of north Belfast.
The unrelated attack was believed to be a paramilitary-style "kneecapping" – a common punishment in the Northern Irish Troubles used to punish petty criminals or enemies.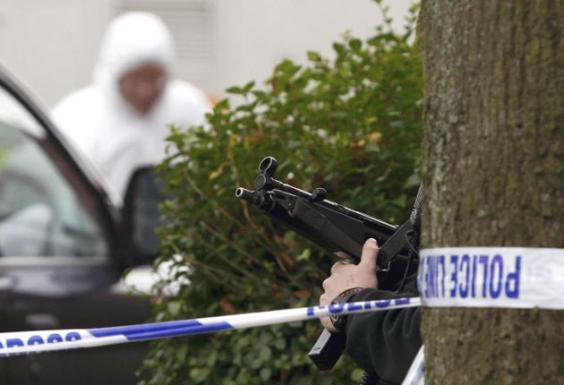 Both victims are being treated in hospital, where police said Mr McMahon was in a critical condition.
Detective Chief Inspector Alan Dickson, the senior investigating officer, said: "We are currently treating this as attempted murder and are appealing for witnesses.
"We believe this man drove to the fast food outlet in his van and parked outside. He was shot once in the head whilst inside the premises."
Police believe a single gunman was responsible, who escaped in a blue Vauxhall Astra found abandoned and set on fire minutes afterwards.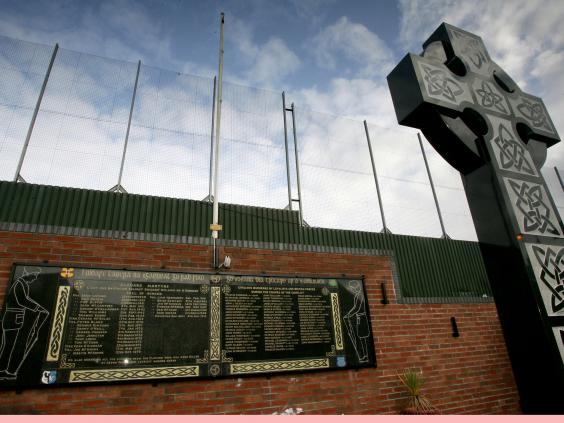 "At this stage we have not yet established a motive for this attack but let me be clear, this type of criminality has no place in society," DCI Dickson said.
"At this stage of our investigation we do not believe this to be linked to the shooting incident in the New Lodge area which occurred just over two hours after this attack but we are appealing for information on both incidents."
Oldpark Road has frequently been the scene of sectarian violence, including riots, shootings, stabbings and petrol bombings. The long road has a number of "interface areas" between segregated nationalist and unionist residential districts of the city.
New Lodge also sees clashes along the border between republican and loyalist areas.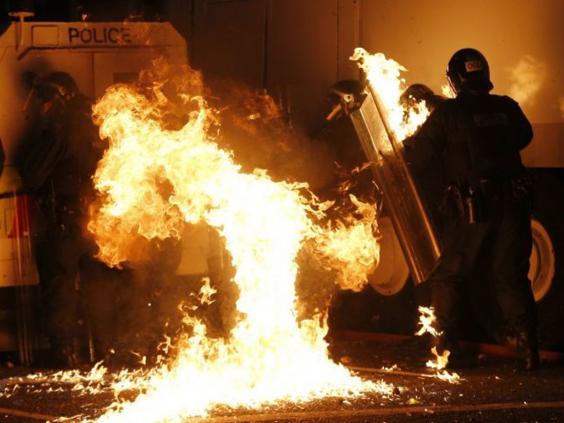 Antrim Road, near the scene of Friday's "kneecapping", became known as the "murder mile" during the Troubles because of the high number of locals murdered.
Politicians from all Northern Irish parties united to condemn the latest violence.
Nigel Dodds, MP for the Democratic Unionist Party (DUP), described widespread shock in the area.
"Murderous attacks such as this are the last thing we want to see happening on the streets of North Belfast," he said. "This incident has been deeply disturbing for the settled community on this part of the Oldpark Road."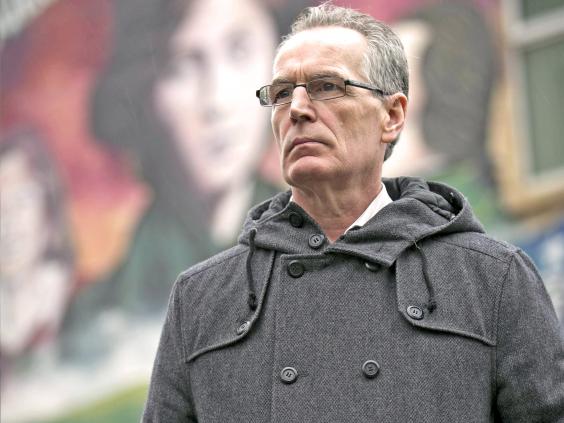 Sinn Fein Stormont assembly member Gerry Kelly condemned both attacks, adding: "There can be no place for these type of actions in our community.
"Those responsible for these shootings are criminals and are not representative of the local communities.
"I am calling on those behind these attacks to catch themselves on, listen to the will of the local communities who want to move in and stop these actions immediately."
Andy Allen, the Ulster Unionist Party's spokesperson for north Belfast, called the shootings "nothing short of cowardly".
No arrests have been made.
Reuse content