The US Justice Department has shut down an online black market where criminals could buy stolen databases, viruses and other products that can cripple or steal information from computers.
70 criminals from 20 different countries were targeted in the 18-month probe into Darkode.com, a members-only website where malware was freely for sale.
In order to gain access, users had prove their credentials, and show that they could contribute to the criminal community.
There was also a hierarchical system amongst members, which dictated which other users they could communicate with and what commodities they could access.
Investigators said the hackers sold malware, or solicited others to install it on unsuspecting victims' computers.
Personal information often used in identity theft and computer fraud was also bought and sold on the site, which had around 300 active members and was the largest such English-language site in the world. 
28 arrests were made worldwide, including one in Coventry. Many of those arrested were from the USA, but others were made in Brazil, Israel, Nigeria and elsewhere.
The 26-year-old man arrested in Coventry was arrested by West Midlands Police, and bailed pending further enquiries.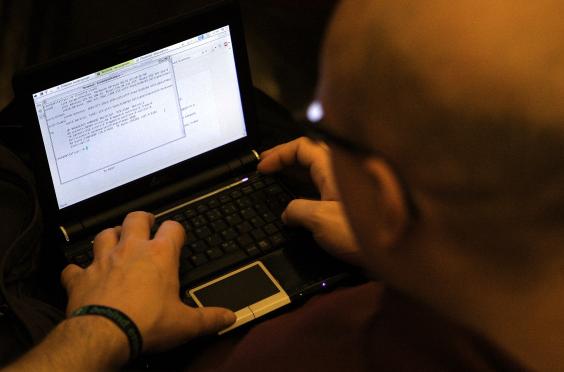 Police Scotland also searched an address in Paisley, and removed material for examination.
Steven Laval, senior investigating officer at the National Crime Agency's Cyber Crime Unit, which led the UK operation, said: "This has been a truly global operation, targeting both the infrastructure of an online hub for high-end cyber crime, and suspected members of its criminal community.
"Despite the exclusive nature of Darkode and the technical skills of its users, this action shows once again that we can identify and pursue those we believe are seeking to offend through an apparently secure online environment, far removed from their victims."
"The NCA continues to work with partners in the UK and around the world to combat international cyber crime."
Reuse content