An undercover Sun reporter known as the "Fake Sheikh" has been charged with perverting the course of justice.
Mazher Mahmood, formerly employed by Rupert Murdoch's now-defunct News of the World, is alleged to have misled the court during the trial of pop star Tulisa Contostavlos.
Mr Mahmood was charged along with Alan Smith, his former driver and a witness at Ms Contostavlos's trial last year.
Nick Vamos, the deputy head of the Special Crime at the Crown Prosecution Service (CPS), said the "decision comes after it was alleged that Mr Smith agreed with Mr Mahmood to change his statement to police as part of a trial in July 2014, and that Mr Mahmood then misled the court."
Ms Contostavlos, a former singer with N-Dubz and a judge on The X-Factor, had been charged with supplying a Class-A drug and brokering a cocaine deal. 
Details of the case featured in a Sun on Sunday investigation headed by Mr Mahmood. 
Ms Contostavlos denied the charges against her and her friend, Michael Coombs. 
The trial collapsed with the judge, Alistair McCreath, clearing both Mr Coombs and Ms Contostavlos. 
In a statement issued through his lawyers, Mr Mahmood denied the charges.
"I am deeply disappointed that, after a totally unjustified delay, the Crown Prosecution Service have today informed me that they have decided to charge me with conspiracy to pervert the course of justice."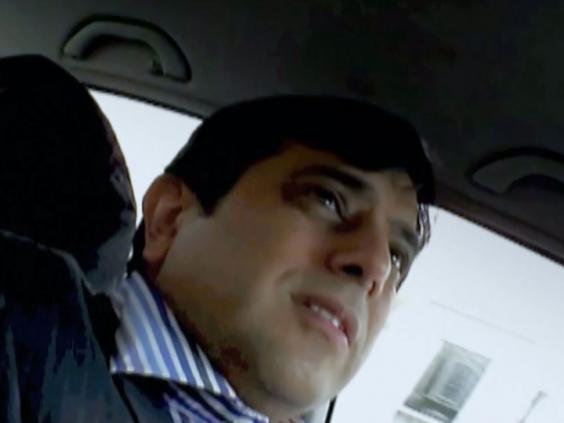 Mr Mahmood, 52, worked for the Sunday Times before moving to the now-shuttered News of the World. He is a multiple award-winning reporter who has personally claimed he is responsible for almost 100 criminal convictions.
Also known as the "king of the stings", he forged a reputation at the News of the World by creating elaborate scenarios where he would pose as a wealthy Middle East businessman by wearing one of his favourite disguises, an Arab keffiyeh headscarf and  long robes.
His identity as a journalist has been carefully protected by News International and its successor company, News UK. During evidence to the Leveson Inquiry, he was allowed to appear behind a screen that kept his face hidden from the courtroom. 
Mr Mahmood and Mr Smith are due to appear at Westminster Magistrates court on 30 October.
Additional reporting by Press Association
Reuse content