The Government has been accused of "appeasing" Russia after it admitted nothing can be done to sanction Vladimir Putin, despite him being accused of personally ordering the killing of a British citizen on the streets of London.
In the latest shocking developments of a real-life spy murder mystery spanning more than nine years, a public inquiry into the death of Alexander Litvinenko found his death was "probably" sanctioned by the Russian president himself.
Inquiry chair Sir Robert Owen said one of the motives for the killing appeared to be personal animosity between Mr Putin and Mr Litvinenko, especially after the latter accused the president of being a paedophile in an article written four months before he was poisoned in a London hotel.
Sir Robert's report said it was certain that two FSB agents carried out the killing. One, Andrei Lugovoi, went on to become a prominent politician and TV presenter, and described the inquiry's findings as "absurd".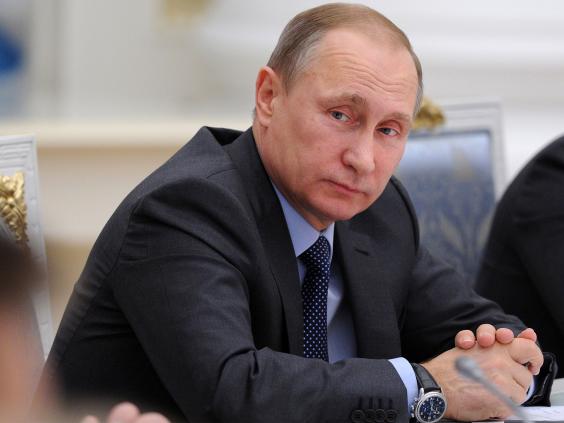 Both he and Dmitri Kovtun have had their UK assets seized and warrants issued for their arrest through Interpol.
But these measures were more or less the extent of the practical response taken by the British Government today, despite the far-reaching implications of Sir Robert's findings.
In a powerful speech in the Commons, Labour's Andy Burnham described the report as "one of the most shocking and disturbing ever presented to this Parliament".
"It confirms the Russian state at its highest level sanctioned the killing of a British citizen on the streets of our capital city and in so doing exposed thousands of Londoners to unacceptable levels of risk," he said.
The opposition called on the Government to introduce new diplomatic, economic, political and cultural sanctions on the Russian state.
He said failure to do so now "would send a terrible message to the world that Britain is prepared to tolerate outrageous acts of state violence on its soil and appease those who sanctioned them".
Theresa May, the Home Secretary, was presented today's report 48 hours early in order to formulate the Government's response, and she highlighted measures that had already been taken in 2007 in response to the killing of Mr Litvinenko, "some of which are still in place today".
Asked by Conservative backbencher David Davis what action would be taken specifically against Mr Putin and the then-FSB director Nikolai Patrushev, she said the latter already faced sanctions in his current role.
"But in relation to the relationship with a head of state, this is a different matter," she said. Beyond David Cameron "raising the matter" at his next meeting with Mr Putin, there appeared nothing more to be done.
The Litvinenko files: Was he really murdered?
The Litvinenko files: Was he really murdered?
1/8

Alexander Litvinenko in his hospital bed at University College Hospital, London, shortly before he died © PA

2/8

Russian President Vladimir Putin stands accused of ordering the murder of Litvinenko © AP

3/8

Litvinenko's widow, Marina, wants an official inquiry into her husband's death © PA

4/8

Former KGB agent Andrei Luguvoi at target practice © AP

5/8

Litvinenko's funeral took place at Highgate Cemetery in north London in December 2006 © EPA

6/8

Marina Litvinenko listens as Alex Goldfarb reads her husband's final statement in London last November © AFP/Getty Images

7/8

Russian exile, multi-millionaire property magnate, and perpetual thorn in Putin's side, Boris Berezovsky was a constant presence behind the scenes © AFP/Getty Images

8/8

In memoriam: a candlelit tribute to Litvinenko in Helsinki the day after his death © AFP/Getty Images
Sir Robert's report represented a personal victory for Mr Litvinenko's widow, Marina Litvinenko, without whose human rights challenge it would never have reached the level of a public inquiry.
The retired High Court judge implied that without the secret evidence not permissible in a standard inquest, his report would not have been able to lay blame at Mr Putin's door.
Russia itself has rejected the report outright, with a Foreign Ministry spokeswoman describing it as "politically motivated".
And speaking outside the Foreign Office after he was summoned by government, the Russian ambassador to Britain Alexander Yakovenko called the inquiry "absolutely unacceptable".
"This gross provocation of the British authorities cannot help hurting our bilateral relations," he said. "The length of time that it took to close this case makes us believe it to be a whitewash of the British special services' incompetence."
Reuse content