Jane Andrews, the former aide to the Duchess of York who was jailed for stabbing her boyfriend to death, is to be released from prison.
The 46-year-old was given a life sentence in 2001 after being convicted of murdering wealthy businessman Tom Cressman, 39, in a rage a few months earlier when he refused to marry her. She battered him with a cricket bat while he slept before stabbing him to death at the west London home they shared after they had returned from a holiday in Italy.
She fled the scene leading to her former boss, Sarah Ferguson, making an appeal for Andrews to give herself up. She was eventually found slumped in her car in Cornwall having taken an overdose.
The former aide was told she had to serve a minimum 12 years following the life sentence tariff imposed at the Old Bailey in 2001 during a trial that gripped a nation eager to hear how a working-class girl from Grimsby managed to become an intimate part of the Royal household. She lost a previous parole bid on the grounds that she remained a danger to the opposite sex.
A spokesman for the Parole Board said: "We can confirm that a three-member panel of the Parole Board has directed the release of Jane Andrews. The decision to release is a matter for the Board, which is independent. Arrangements and the date of the release are a matter for the Ministry of Justice. We are unable to comment further on the details of this case."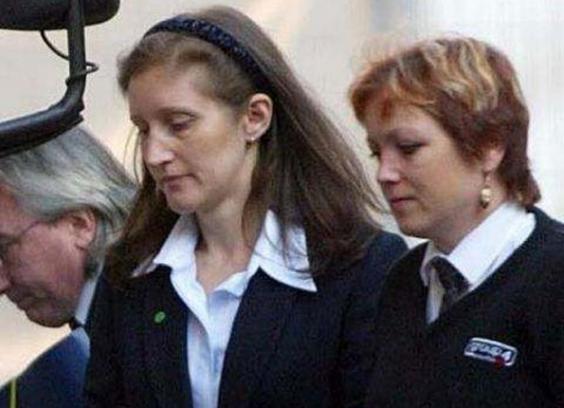 Andrews is likely to move to an open prison in preparation for her release, the date of which will be decided by Secretary of State Michael Gove.
She walked out of East Sutton Park open prison near Maidstone, Kent, in 2009 triggering a search. Andrews was returned to custody more than two days later after being found at a Premier Inn hotel a few miles away. The Crown Prosecution Service said it decided not to take the matter further after she was charged with escaping lawful custody.
Mr Cressman's older brother Rick, 64, reacted with anger, claiming that Andrews has never shown remorse for the killing.
He said: "Her getting parole is against our wishes and is a devastating blow to all of us."
A Ministry of Justice spokesman said: "The release of life-sentence prisoners is directed by the independent Parole Board once they are satisfied they can be safely managed in the community. Once released, they are subject to strict licence conditions. These can include exclusion zones and non-contact orders. If they fail to comply with their licence, they can be immediately returned to prison."
Andrews, originally from Grimsby and the daughter of a social worker and joiner, has reportedly made a six-figure sum from property deals while imprisoned at HMP Send, near Guildford, Surrey.
She sold her flat overlooking Battersea Park, London, two years ago making a reported £300,000 profit, which enabled her to buy a terraced house in Angmering, near Worthing, West Sussex, costing around £300,000. This was also sold recently.
A psychiatrist diagnosed Andrews with Borderline Personality Disorder in 2002. She had struggled with psychological problems since she was a teenager and, aged 15, attempted suicide when her mother discovered she had been truant from school.
After enrolling in fashion course at Grimsby College of Art she worked at Marks & Spencer designing children's clothes. When she was 21 Andrews answered an anonymous ad in The Lady magazine for a personal dresser and six months later was interviewed by the Duchess of York, starting work at Buckingham Palace four days later on a £17,000 salary and staying in her role for nine years until 1997.
She married Christopher Dunn-Butler, an IBM executive 20 years her senior, in August 1990 but the couple divorced five years later.
Reuse content