The Ministry of Defence has escaped prosecution over the deaths of three soldiers on an SAS selection course, only thanks to a convention that it is granted immunity, it has been confirmed.
The Health and Safety Executive announced that it was reprimanding the MoD with an official censure – the highest action it can take in the circumstances and seen as the equivalent of a manslaughter prosecution – following the deaths from heat exhaustion of Lance Corporals Craig Roberts and Edward Maher and Corporal James Dunsby.
Unlike individuals, private companies or other public bodies, the MoD enjoys a historical legal immunity from prosecution. Despite the Crown Censure for failing to protect its staff, there is no fine involved.
An inquest into the three deaths, which occurred during a training march to qualify for the elite regiment, heard it took place on one of the hottest days of the year with inadequate supervision, medical support or water supplies.
A coroner later concluded that a catalogue of "serious mistakes and systemic failures" by the military, amounting to "neglect" were to blame for their deaths. The inquests heard evidence that those running the SAS selection course were either ignorant of or failed to follow the Army's own safety guidelines.
Neil Craig, HSE operations head, said: "Health and safety is not about stopping people from doing dangerous work or being properly prepared for military duties. However, such testing needs to be managed effectively. The MoD has a duty to manage risks during training  exercises. It failed to do so on this occasion."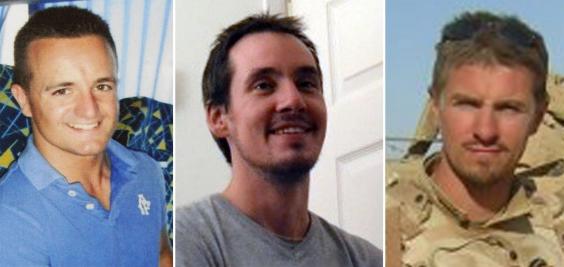 An MoD spokesman said it acknowledged the censure and apologised for the failures. He said: "We have made  several improvements to reduce the risks on such exercises and the Defence Safety Authority is conducting a service inquiry to identify any further lessons to prevent  a recurrence of this tragedy." 
But Karl Turner, the shadow attorney general, said the MoD "must be held accountable". "A Crown Censure in this case may expose the MoD's wrongdoing but it does nothing to punish the reckless behaviour which cost these three young men their lives, or to prevent it happening again. We need to look at whether vicarious liability laws should apply in cases like this."
Despite the HSE reprimand, a senior British general told MPs investigating the MoD's training safety record that UK forces are now "afraid of their own equipment" and were not reaching the highest standard required for operations because of new health and safety rules.
General Sir Richard Barrons, head of the UK's Joint Forces Command, said new rules designed to improve the safety of forces in training was already causing a decline in their effectiveness.
"You are preparing people for war and you have to achieve a high training threshold. If you create a climate where the first thing that enters the commanding officer's mind, or the ordinary soldier, is that whatever he does he is liable to face intense scrutiny and prosecution, then the consequence is people will drop the training threshold," he told MPs on the Commons Defence Select sub-committee.
He rejected suggestions that immunity from prosecution should be removed from the SAS and SBS, saying there was a "careful balance" to be struck. The current arrangements meant the MoD was "in a good place," he insisted.