A wealthy Russian banker who was seriously injured in an assassination attempt on a London street has emerged from hiding to deny putting out his own contract on a business rival.
German Gorbuntsov – known as the "Black Banker" – was shot six times in March 2012 by a gunman outside his luxury Canary Wharf flat, after fleeing to Britain following a series of broken business deals, shootings and shake-downs in Eastern Europe.
Mr Gorbuntsov – who is living under 24-hour protection – is now fighting extradition from Britain to Moldova, where he is accused of fraud, blackmail and a 2011 conspiracy to murder a financier following a feud over a contested stake in a bank.
"He did not take my share – he stole my share," Mr Gorbuntsov told The Independent.
The case has highlighted the use of London as a bolthole for Russians to continue their battles in the courts while providing only limited protection from guns-for-hire recruited from impoverished parts of Europe to continue the deadly disputes they thought they had left behind.
The 48-year-old was quietly arrested in March and bailed to a secret address over the allegations, but he broke cover earlier this week, accompanied by his partner and a member of his private security, to try to prevent his return to a country that was a staging post in his flight to Britain.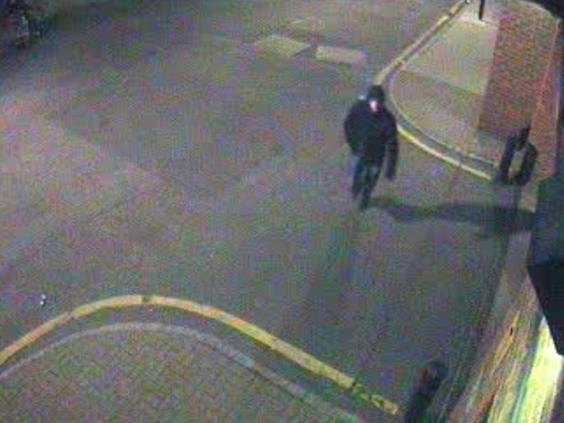 The heavily-built businessman said that he was on two drips daily because of the injuries he sustained in the attack outside his flat in the east London financial district more than two years ago and requires major surgery next month to rebuild his badly damaged stomach.
The multi-millionaire said he was paying his own medical and security costs.
"When I go to sleep in the evening, I don't know whether I will wake up tomorrow," he told The Independent after a short court hearing that heard of the "real security anxieties" involved in his case.
A security guard sought to prevent The Independent's photographer from taking his picture as he arrived at court.
The shooting of Mr Gorbuntsov remains under investigation, but reports suggest it is part of a wider dispute ranging across Europe that involves shadowy figures with links to senior Chechens and disputes over loans of hundreds of millions of pounds.
Police found the gun used to shoot the banker and obtained a full DNA sample that is believed to match a convicted killer and alleged gun-for-hire who was arrested in Moscow and sent to Romania over a separate failed assassination attempt in Bucharest.
Scotland Yard has not established who was responsible for ordering the attack on Mr Gorbuntsov.
Following the shooting, he had claimed from his hospital bed that he was targeted because he had been due to give evidence to Russian investigators about a botched attempt in Moscow to shoot a former business partner, Alexander Antonov, in 2009.
Mr Gorbuntsov had been a suspect in the shooting after a dispute over money, but claimed to have patched up his differences with Mr Antonov. Mr Antonov's son, Vladimir, is a former owner of Portsmouth football club and a fellow London resident. He is wanted in Lithuania over a £400m bank fraud.
He lost his battle against extradition earlier this year but is appealing the ruling. Mr Gorbuntsov is currently claiming asylum in Britain, a situation which will not be resolved until after a decision is made on his extradition.
The banker, who said he knew nothing about the alleged Moldovan murder plot, is contesting his extradition under human rights legislation because of the state of the Eastern European country's prison system, which would see him subject to "inhuman or degrading treatment or punishment".
The Moldovan government claims that Mr Gorbuntsov was in touch with a contact to organise a hit, which unravelled after the contact was himself killed in a gangland attack. Mr Gorbuntsov said he was being set up because his alleged contact was now dead.
"I didn't know him. I may have seen him once or twice in the presence of a lot of other people in the middle of the day," he said, before  claiming that he had "never, not once" put out a contract on anyone else.
The financial institution at the centre of the dispute, Universalbank, was later closed by the authorities after allegations of money laundering.
Mr Gorbuntsov, who will go before a full extradition hearing later this year, claims his extradition is politically motivated.
"Moldova is cheap and they have no restriction on corruption," he said.
The Crown Prosecution Service said Mr Gorbuntsov appeared in court "following a request from Moldova for his extradition. He is alleged to have committed blackmail, fraud by misrepresentation and conspiracy to murder."
The Moldovan embassy did not respond to requests for comment.