Police spied on 10 Labour MPs – including the party's current deputy leader Harriet Harman -- during the 1990s, according to a former undercover officer.
Peter Francis told The Guardian newspaper that he had read secret files about the politicians, who also include former Foreign and Home Secretary Jack Straw, former Cabinet Minister Peter Hain, Diane Abbott, Jeremy Corbyn and the late Bernie Grant.
The others were Ken Livingstone, the late Tony Benn, Joan Ruddock and Dennis Skinner, according to Mr Francis.
He said the files contained information about "some personal and private matters", the MPs' political beliefs, family background, education and financial affairs.
Mr Francis worked for the Special Demonstration Squad (SDS), a unit of the Metropolitan Police's Special Branch, and worked undercover spying on anti-racist groups.
He said Ms Abbott, Mr Corbyn and Mr Grant had attended and spoken at meetings or demonstrations that he went to. "I was there and they were talking about things and that is what I reported on," he told The Guardian.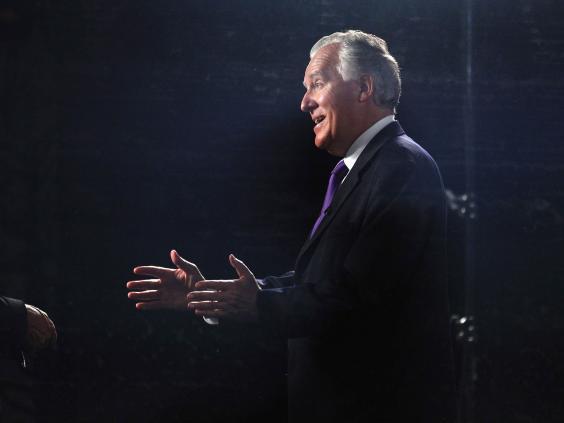 His superior officers were "certainly very grateful" for information about them, he added.
Mr Livingstone, who was MP for Brent East before becoming mayor of London, said putting him under surveillance had been pointless.
"Did they think we were a threat to the Western system? If only this were true. What a load of crap. What's so ridiculous is that we were being subjected to IRA bombings right the way through that period and they were wasting officers spying on me and Tony Benn," he said.
"It's a complete waste of police resources. People like me and Tony Benn were sadly never a threat to capitalism because we never had the powers. I'd love to see the files. My kids would love to see the files. They're most likely full of rubbish."
Writing in The Guardian, Mr Hain said the existence of police files about him while he was an MP "raises fundamental questions about parliamentary sovereignty".
He called for Home Secretary Theresa May to make sure that a public inquiry set up to examine undercover police investigations considered surveillance of MPs.
The Metropolitan Police set up its own inquiry, Operation Herne, but said this had been hampered because Mr Francis had declined to talk to it.
In a statement, the Metropolitan Police said: "Operation Herne has previously reported publicly on SDS methodology and remains a live ongoing investigation.
"Operation Herne maintains that without speaking to Peter Francis it is simply not possible to fully investigate allegations he makes. Operation Herne remains very willing to engage with him.
"The Met has not shied away from the matters raised about the SDS by Operation Herne and Mark Ellison QC, and whilst talking openly about undercover policing is challenging because of its very nature, the upcoming inquiry represents a real opportunity to provide the public with as complete a picture as possible of what has taken place."
Reuse content