The Stone Roses singer Ian Brown has given evidence in court to describe how he was taught to masturbate by the TV weatherman Fred Talbot, now on trial for sex offences.
The 51-year-old frontman stunned the jury at Minshull Street Crown Court when he was revealed as a prosecution witness today.
Brown said that Talbot, 65, taught him biology during his time at Altrincham Grammar School between 1974 and 1979.
And saying that he had "nothing to gain" from lying and was supporting his classmates, the musician claimed Talbot showed children a video which he later "later realised was probably a gay porn film".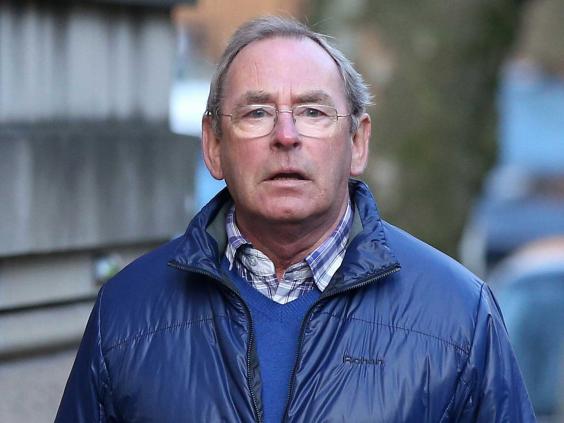 Talbot denies 10 offences of indecent assault on five boys while working as a teacher in the late 1960s and early 1980s before his TV career took off.
Recalling one alleged incident when he and his fellow classmates were 11 years old, Brown said Mr Talbot "asked all the class if any of us had ever masturbated".
"He went on to explain how to masturbate, how you should masturbate and the following lesson he asked who had masturbated."
Brown said pupils responded with "nervous giggles", before some boys raised their hands. He said that in further lessons, Talbot approached the boys who had raised their hands and "murmured" in their ears.
On a separate occasion, the singer said Talbot took the class into a room with a projector and showed them a film "of a guy walking into a room dressed in denims, sits on bed, takes trousers down and masturbates".
Fred Talbot on TV
Fred Talbot on TV
1/5 Fred Talbot

Fred Talbot as the weather presenter in 'Daybreak' TV Programme on 28 March 2011

Rex Features

2/5 Fred Talbot

Fred Talbot takes part in Energy Efficiency Week on 26 2004, in Hyde Park, London

PA

3/5 Fred Talbot

Fred Talbot in 'Mad Science' in 1996

Rex Features

4/5 Fred Talbot

Fred Talbot poses as Gary Glitter in 'This Morning' TV Programme in 1992

Rex Features

5/5 Fred Talbot

Fred Talbot on the weather map in Albert Dock in 1990

Rex Features
He said the film was "about three minutes long" and that "it was only a few years later I realised it was probably a gay porn film", adding: "I realised it was wrong to show us that film."
Brown told the court that seeing Talbot on TV later became a "daily reminder of what he had done to me and the other boys". The weatherman was a regular feature of ITV's This Morning show, famous for presenting from a floating weather map in Liverpool's Albert Dock.
The trial continues.
Reuse content