Police have vowed to continue their investigation into allegations of child sex abuse by the late Sir Edward Heath after several people responded to an appeal for information.
Wiltshire Police was itself under investigation for possible misconduct over claims that it shelved a prosecution over threats to identify the former Prime Minister.
But the Independent Police Complaints Commission (IPCC) found no evidence of wrongdoing and concluded that the trial in question was stopped because witnesses refused to testify.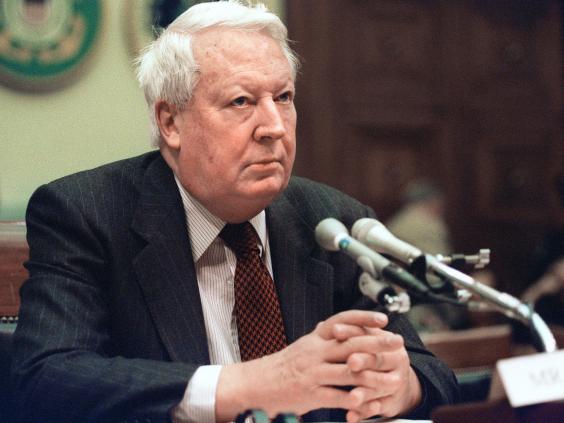 The IPCC investigated claims by a retired senior officer that Wiltshire Police deliberately caused a criminal prosecution to fail in 1994 after the defendant – a brothel owner - threatened to tell the press she supplied Sir Edward with underage boys for sex if the trial went ahead. 
"The investigation found no evidence to support the suggestion that the alleged comment had any bearing on the outcome of the trial against Myra Ling Ling Forde," a spokesperson said.
"It also found no evidence that other officers within Wiltshire were aware of the alleged comment and failed to act upon it."
A separate probe into alleged historical child sex offences by Sir Edward continues, led by Wiltshire Police at a reported cost of £367,965 so far.
The former Prime Minister, who led the Conservative government between 1970 and 1974, died aged 89 in July 2005.
Edward Heath - Life in pictures
Edward Heath - Life in pictures
1/15 Edward Heath

Leader of the British Conservative Party Edward Heath tours his constituency during the general election campaign, 1966

2/15 Edward Heath

British Conservative Party politician and amateur musician, Edward Heath conducting the annual carol concert at the Grand Ballroom, Broadstairs, Kent, in December 1963

3/15 Edward Heath

Conservative Party leader Mr Edward Heath holds up with pride the new Conservative election manifesto entitled 'A Better Tomorrow' at a press conference in London, 1970

4/15 Edward Heath

British prime minister Edward Heath chatting with US president Richard Nixon at Chequers in Buckinghamshire

5/15 Edward Heath

British Prime Minister Edward Heath, skipper of the British team for the Admiral Cup Series with his team aboard the yacht 'Morning Cloud' at Southsea, Hampshire, 1971

6/15 Edward Heath

In 1974 the Conservative Prime Minister Edward Heath, left, was ousted from Downing Street when Harold Wilson, right, formed a minority Labour government

Getty

7/15 Edward Heath

Ted Heath leaves Downing Street to hand in his resignation, 1974

Getty

8/15 Edward Heath

British Prime Minister Edward Heath announces the date of the General Election, 1974

9/15 Edward Heath

Deposed Conservative party leader Edward Heath with his successor Margaret Thatcher, 1975

10/15 Edward Heath

Former Prime Minister Edward Heath at his home in 1975

Getty Images

11/15 Edward Heath

At the Conservative Party Conference (L-R), Mr Edward Heath, MP for Bexley, Mr Francis Pym, Leader of the House of Commons, and Mr William Whitelaw, Home Secretary, applaud a colleague's speech, 1981

12/15 Edward Heath

Edward Heath at his home in Salisbury in 1980s

13/15 Edward Heath

Edward Heath bids farwell to Chia Chia the panda, London Zoo, 1988

14/15 Edward Heath

British prime minister Sir Edward Heath, appearing before the US Senate armed committee on the situation in the Persian Gulf, 1990

Getty Images

15/15 Edward Heath

Sir Edward Heath arrives at No.10 Downing Street for a dinner hosted by Prime Minister Tony Blair in London, 2002
A spokesperson for the force said a number of people came forward with information being taken "extremely seriously" following a witness appeal in August.
"This led to a wider police investigation being established and we are following a number of lines of enquiry," he added.
"At this time, the investigation led by Wiltshire Police continues and a panel of independent experts outside of policing is providing ongoing scrutiny of the investigation and its proportionality.
"There has been significant public interest, comment and speculation in relation to the police investigation. 
"We would like to reassure the public that the Force is investigating with an open mind and our purpose is to go where the evidence takes us. 
"Wiltshire Police seeks to be proportionate, impartial and fair, in order to provide the public with confidence in the police response to these allegations." 
Sixteen officers have been assigned to the investigation, which was described as "proportionate" by Chief Constable Mike Veale in a letter to the Home Affairs Select Committee.
Former friends and colleagues of Sir Edward defended his reputation and criticised the way the inquiry was being handled after he became the most high-profile figure linked to historical abuse allegations last year.
The Metropolitan Police closed its inquiry into claims a VIP Westminster paedophile ring abused children in the 1970s and 80s in March.
Former MP Harvey Proctor, who was among those investigated but told he would face no further action, called for resignations over the £1.8 million probe, which ended without any charges.
It had been triggered by allegations by a man known as "Nick", whose credibility has subsequently been questioned.