Trinity Mirror is facing potentially hundreds of claims from victims of phone hacking after the publisher admitted that some of its journalists were involved in the illegal practice.
After two years of denials and dismissals by the publisher that allegations of phone hacking inside its best-selling titles were "wholly unsubstantiated" and that "no wrong-doing" had occurred in Mirror newsrooms, the company admitted liability in a handful of hacking claims, issued formal apologies, and announced it will be paying compensation to four individuals currently suing them.
Although the company said that six further claims have been settled, the Metropolitan Police has formally contacted 300 individuals who were listed in the contacts of the Palm Pilot device belonging to the former Mirror and News International journalist, Dan Evans.
A further 1,300 individuals are still in the process of being contacted by the police. Although Evans worked for both the Murdoch-owned News of the World and the Sunday Mirror, he told police that the "majority" of those he hacked were during his time as a staff Mirror Group (MGN) journalist between 2002 and 2004. He left to join the NOTW.
Lawyers representing claimants have warned that Trinity Mirror's announcement does not mean cases had been settled and forecast this is "just the beginning" of an "ever-growing" number of legal actions.
Among those the company has accepted liability for hacking are the BBC's former creative director Alan Yentob, the EastEnders actors Shane Richie and Lucy Benjamin, and the Coronation Street star Shobna Gulati.
Those who have settled out-of-court include the former England manager Sven Goran Eriksson, ex-footballer Garry Flitcroft, the actor Christopher Eccleston, Mr Richie's wife Christie Roch,e and his agent Phil Dale, and Abbie Gibson, a former nanny for David Beckham's family.
In July, Evans was given a suspended sentence after pleading guilty to hacking when he worked at both the NOTW and MGN. A critical witness in the trial that sent Andy Coulson and other NOTW journalists to jail, the judge sentencing Evans, Mr Justice Saunders, described him as "a witness of truth".
In documents obtained from the High Court by The Independent, claimants state  hat hacking had been "established", was in "regular use" before 2003, and was "encouraged and approved" at the "highest level" by senior journalists and executives across all MGN titles. Some cannot be named for legal reasons.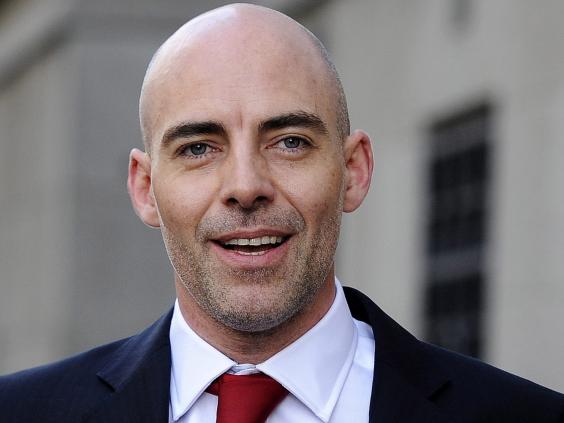 In Ms Golati's £100,000 claim, it is stated that the former Mirror editor Piers Morgan "knew full well of and/or encouraged or condoned the use of such practices [voicemail hacking] by MGN journalists".
Mr Yentob's claim refers to evidence given by Evans which says that when he first arrived at the Sunday Mirror he was given a "tutorial on how to covertly intercept telephone voicemails".
The Yentob claim states his mobile was used to show Evans how to access private messages, with the journalist teaching Evans saying a senior executive "knew of the practice and encouraged it".
With 20 claims currently lodged at the High Court, and dozens more who have contacted specialist lawyers, MGN is facing legal actions that almost match the first civil cases brought against News International.
The bill for Rupert Murdoch's UK publishing division from this first batch of cases is estimated to have been £200m.
Should Trinity Mirror engage in a similar legal fight after their admission of liability, costs would potentially be beyond the publisher's current market capitalisation and threaten it with bankruptcy.
TM said it will be setting aside single-digit millions to deal with hacking claims, on top of the £4m it announced earlier this year.
In documents and reports given to shareholders, allegations of hacking have barely been mentioned. The description "historical events" has been used. 
TM insisted the money set aside was "sufficient" and denied that its journalists had "habitually" made "widespread use of phone hacking techniques".
A company spokesman said there was now "no need" for the civil trial scheduled for next year.
Among those lodging claims in the High Court are the Cold Feet actor John Thompson, gymnast Bobby Holland Hanton, who was in a relationship with Ms Benjamin, and the West End stage actor Darren Day.
Last night Dr Evan Harris, associate director of the pressure group Hacked Off said: "This is just the tip of a very big iceberg. Trinity Mirror have to answer some serious questions including why they repeatedly said that their journalists always 'work within the law and the editor's code of practice', and continued to deny all allegation against them."
Dr Harris also warned: "Trinity Mirror simply does not have Rupert Murdoch's deep pockets. The actions of their executives in dismissing allegations and failing to carry out proper investigations may well have put the future of the only left-of-centre tabloid newspaper, and hundreds of jobs, at risk."
Reuse content